Idaho State University student Colin Joyce will compete in the world championship cycling race
September 16, 2015
ISU Marketing and Communications
POCATELLO — Colin Joyce from Idaho State University was announced as a member of the squad competing in the Union Cycliste Internationale, (UCI) Road World Championship Sept. 19-27 for the Men's Under 23 Road Circuit (U23).
The event is held in an international city chosen by UCI through competitive bidding similar to that of the Olympics. This year it will be held in Richmond, Virginia. There are less than 23 junior men and women who receive the opportunity to compete in this race.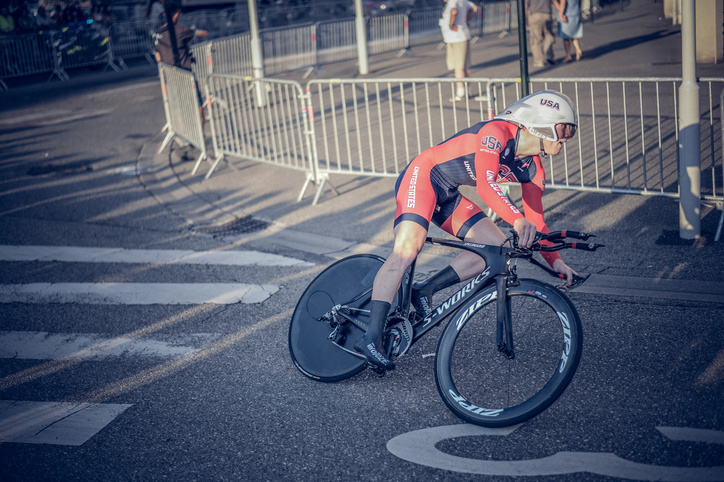 "At the end of the day, as a team, we all want to put someone on the podium for the USA and place within the top three," Joyce said.
The race is a nine-day event that features 12 championship races. Joyce will be competing in the U23 on Sept. 25 at 12:45 p.m.
Joyce grew up in Pocatello and attended Pocatello High School. He chose ISU because it was close to home and the in-state tuition saved him quite a bit of money. Joyce is working on achieving his degree in exercise science. He has been cycling for six years.
Joyce automatically qualified himself to be in the Road World Championship after successfully achieving third place in the Volta a Costa Vicentina Race held in Brazil in March.
With the indications of a five-person roster that tracks bike performance throughout the year and the help of Mike Sayers, U23 National Team Director, Joyce was announced as a member of the squad.
"Colin has a great rep in our program and his unique personality means a lot," Sayers said. "He is our in-house comedian and he has a very promising future in cycling."
Joyce has been at a two-week training camp in Charlottesville, Virginia, which will lead up to the great race. He has been training since October of last year.
---
Categories: