Idaho State University School of Performing Arts to present Tennessee Williams' classic 'The Glass Menagerie'
September 16, 2015
ISU Marketing and Communications
POCATELLO – The Idaho State University School of Performing Arts will perform Tennessee Williams' classic play "The Glass Menagerie" in the Stephens Performing Arts Center Black Box Theatre on Sept. 25 and 26, as well as Oct. 2 and 3 at 7:30 p.m. There will also be a matinee performance at 2 p.m. on Oct. 2.
"The Glass Menagerie" is a memory play based on Williams' life. The play features flashbacks of narrator Tom's memories of his life from 1937, memories that still haunt him. The characters, Tom Wingfield, Laura Wingfield, Amanda Wingfield and Jim O'Connor, represent Williams, his sister, his mother and his friend/gentleman caller. Tom is an aspiring poet who works in a shoe warehouse to support his family after his father's abandonment. The glass menagerie is a set of tiny, delicate animals that Laura, Tom's sister, plays with to escape real life. Each character in the play has their own "glass menagerie."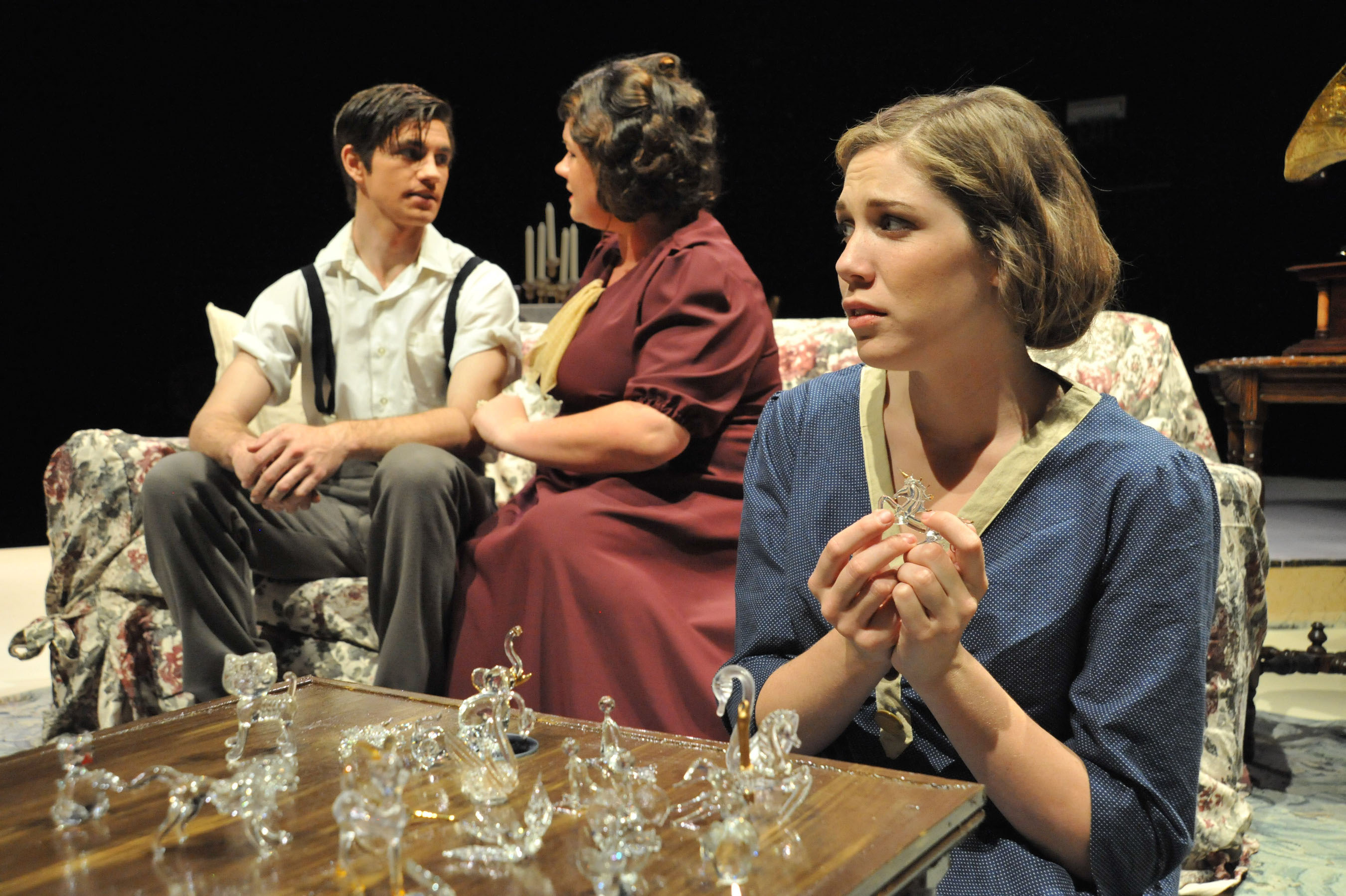 "I have wanted to direct Tennessee Williams for so long," said Vanessa Ballam, director, theatre professor and head of acting. "This play has to be one of the greatest American plays ever written. It features beautiful, romantic and hopeful moments."
The production will be directed by Ballam, and will feature just four actors, all ISU theatre majors.
"The characters are needy, layered and complicated," said Ballam. "Transforming into these characters is a lot of work for the students, but they recognize it is a real treat to perform Tennessee Williams."
The Black Box Theatre will be transformed in a way that many people haven't seen before. The set has been designed off-centered and features Tom's iconic fire escape. Because of the set design, the seating will be somewhat limited.
New this year, Ballam constructed a study guide for high schools around the area. The study guide featured biographical information of Williams' life, glossary, description of characters and lesson plan ideas. Ballam said the play is a classic that appeals to students in high school, middle school and late elementary school. There is an opportunity for student matinees for schools in the area. If interested in one of these shows, contact Julie Hillebrant at hilljuli@isu.edu or at 282-6452.
Tickets are available for purchase online at isu.edu/tickets or in the ISU box office at 282-3595. Tickets are $15 for adults, $14 for faculty and staff, $10 for children and $7 for ISU students with Bengal ID.
---
Categories: