Idaho State University Professor Karen Hartman publishes Title IX research in first academic book on ESPN
September 10, 2015
ISU Marketing and Communications
POCATELLO – Professor Karen L. Hartman of Idaho State University's Department of Communication, Media and Persuasion published her article "ESPN's Mythological Rhetoric of Title IX" in the edited volume The ESPN Effect: Exploring the Worldwide Leader in Sports.
The volume serves as the first academic text written on ESPN.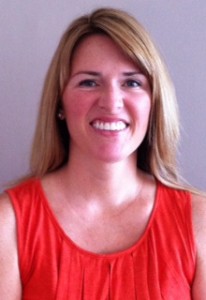 Hartman's article analyzes gender representations in ESPN's 40th anniversary of Title IX. Title IX, part of the 1972 Education Amendments, prohibits sex discrimination and mandates equal educational and sporting opportunities. Her article identifies how ESPN's campaign represented women athletes as achieving the full benefits of the law. Hartman contrasts this with research showing that Title IX is not generally enforced and up to 80 percent of educational institutions are in non-compliance.
"While Title IX remains a groundbreaking law, networks such as ESPN frame it as if women have already achieved equality," Hartman said. "The danger is if networks as powerful as ESPN frame it this way, then the public might believe the law is not needed anymore when, in fact, it is overwhelmingly not fully followed and is needed now as much as ever."
Hartman's article is part of a larger edited volume that also includes essays analyzing the business elements, racial issues, journalism practices and the future impact of ESPN.
To view additional information about the book, please visit peterlang.com/download/datasheet/79101/datasheet_312601.pdf.
---
Categories: