Idaho State University phone app available
August 12, 2015
ISU Marketing and Communications
POCATELLO – Idaho State University students will have an easier time accessing services on campus, thanks to a new phone app for Android and iPhones.
The free Guidebook app, entitled Idaho State Student Affairs, created by the ISU Office of Student Affairs, includes an interactive map, along with links to services such as counseling, housing, financial aid and more.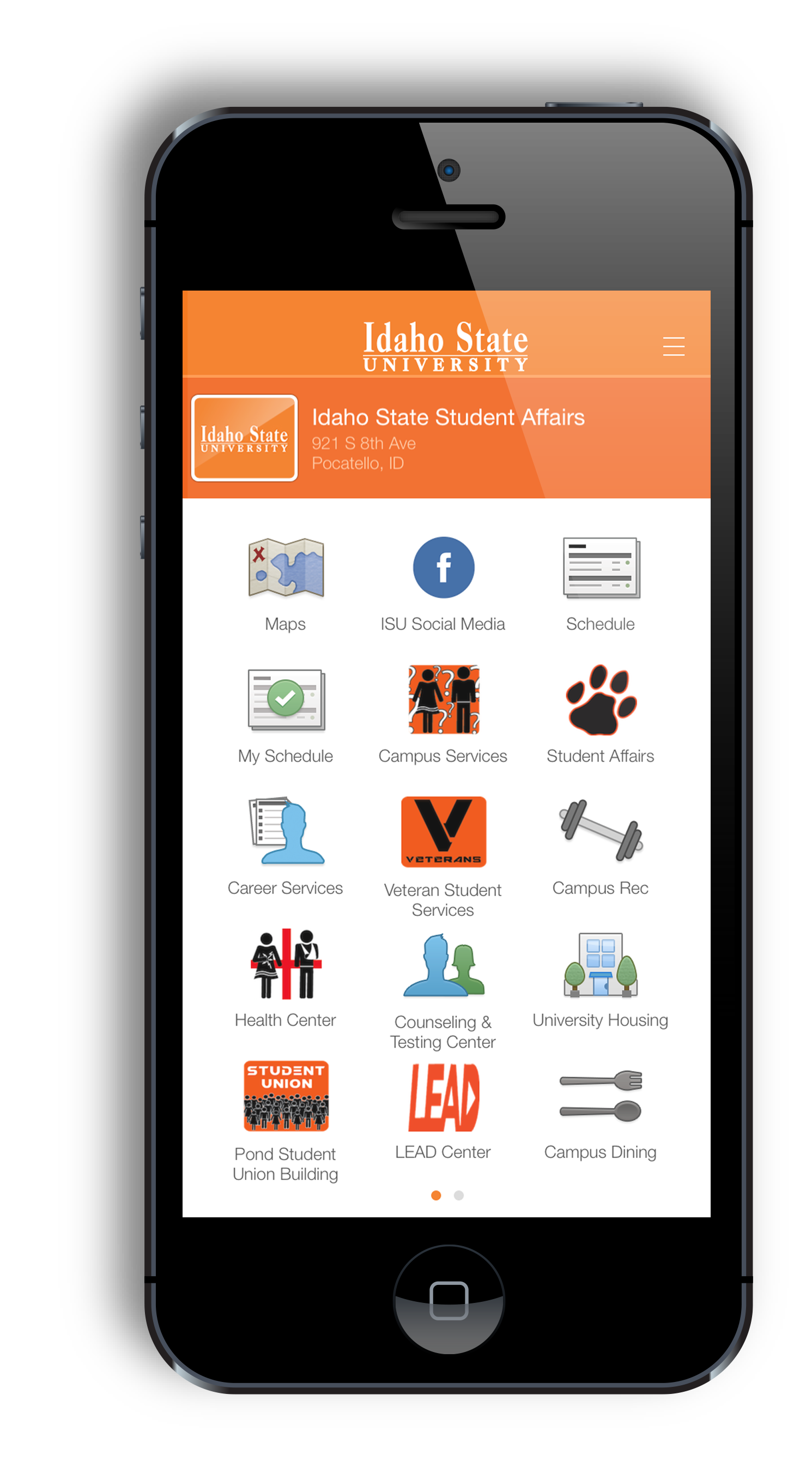 "We want to make it easy for students to know about the plethora of services that are available and where they can go for assistance when they need it," said Patricia Terrell, vice president for student affairs.
On the interactive map, users can touch a building and learn what is available in the building, applicable services, and phone numbers. A click on the Pond Student Union, for example, leads users to information about the Games Center, Outdoor Adventure Center, ISU Credit Union and more.
Through the app, students also have easy access to counseling services, and other lesser known student advocacy services provided by the Office of Student Affairs, such as conflict management.
The Guidebook app is free, and downloadable in both the Google Play Store and the Apple Store.
---
Categories: