Idaho State University 2015 Mountain West Marching Band Invitational set Oct. 10
October 7, 2015
ISU Marketing and Communications
POCATELLO – Idaho State University's Marching Band will perform and 18 high school bands from Idaho, Utah, Nevada and Wyoming will compete in the Mountain West Marching Band Invitational on Oct. 10 at Holt Arena.
The competition runs from 9 a.m. to 3 p.m., and the ISU Marching Band will close the show at 2:45 p.m. with their performance of music by the English rock band, Muse. An awards ceremony will begin at 3 p.m.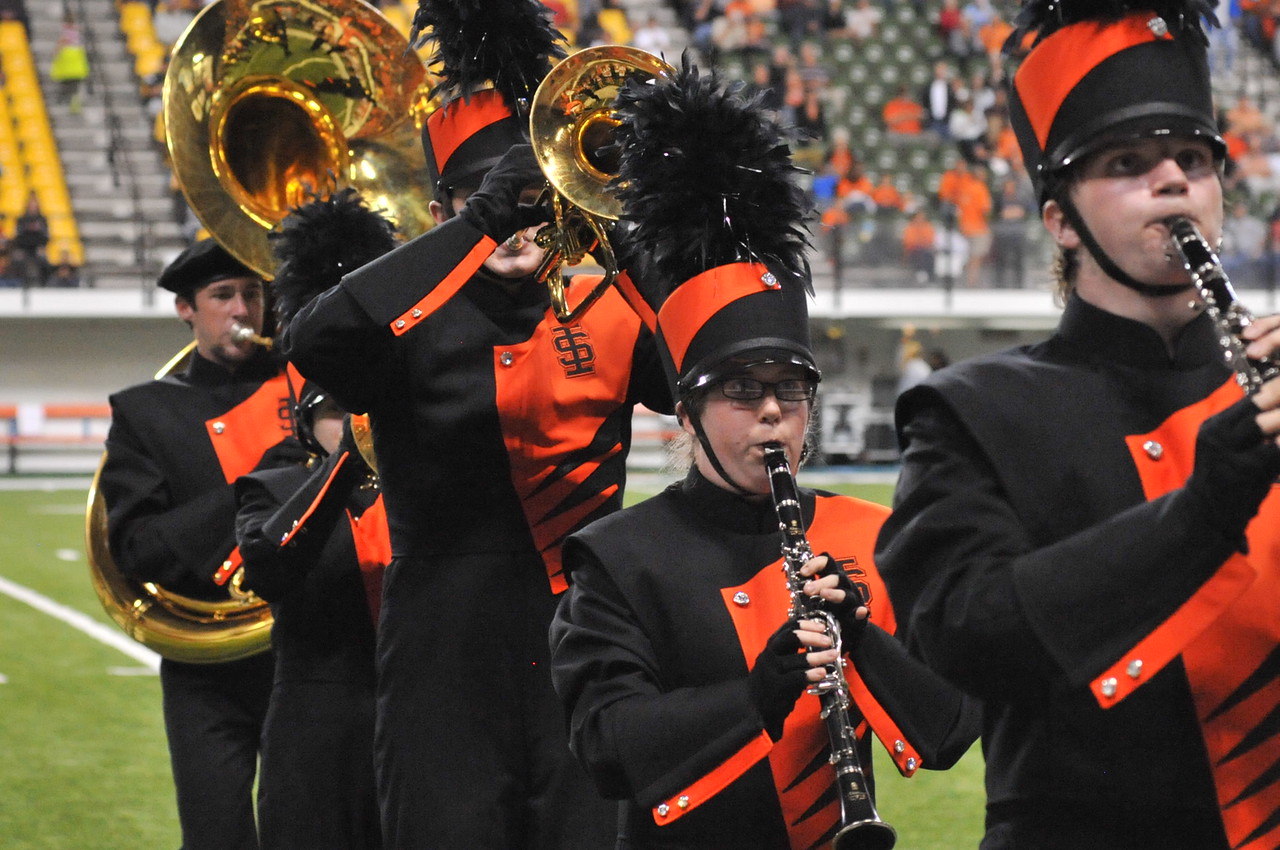 The prep bands are placed in divisions based on the amount of students performing. Each band is judged on the quality of their musical and visual performance, as well as their percussion and auxiliary color guard units. Each division will be awarded outstanding music, visual, percussion and auxiliary awards. The overall highest score by an Idaho band will receive the Gem State Award.
Prep bands from Idaho competing include Snake River, Pocatello, Blackfoot, Minico, Jerome, Highland, Century, Idaho Falls, Madison, Wendell, Mountain Home and Burley. Utah schools include Maple Mountain, American Fork and Provo High Schools. One Nevada school, Spring Creek High School, and one Wyoming school, Star Valley High School, are also competing.
Tickets are sold at the door for $8 adults and $5 students. Concessions will be available all day.
For more information visit www.isu.edu/marchingband or contact Thomas Kloss at klosthom@isu.edu.
---
Categories: