Young musicians featured at Idaho State Civic Symphony concert on Nov. 14
November 4, 2014
ISU Marketing and Communications
The Idaho State Civic Symphony will feature the winners of the Symphony Association 2014 Young Artists Competition on Nov. 14 at 7:30 p.m. in the Stephens Performing Arts Center.
Pianist Adam Merrill and violinist Yonsoo Park were the competition division winners for Idaho musicians.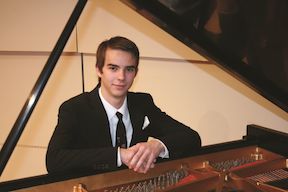 The students in ISU's Chamber Orchestra will perform at 6:30 p.m. in a pre-concert performance in the Marshall Rotunda. The evening's program will include Mozart's "Piano Concerto No. 20," Saint Saens' "Violin Concerto No. 3" and Shostakovich's "Symphony No. 5."
The Young Artists Competition for Idaho musicians is a biennial event sponsored in part by J.R. Simplot Company. It provides students an opportunity to gain audition experience and compete for the top three monetary awards, which they can use for tuition, private lessons, music camps or anything to pursue their musical interests.
Merrill, junior division winner (13-18), began playing the piano when he was 12. He has studied with Brandon Bascom, Jeff Long, Carissa Hess and ISU Professor Kori Bond. He is an active performer in recitals and master classes, as well as musical summer camps in Idaho. Merrill was a finalist in the Musicians West piano competition where he received an honorable mention, and competed at the state level of the Music Teachers National Association (MTNA) national piano competition. He is currently home-schooled in Idaho Falls, and after completing his high school studies, is planning to attend ISU to major in piano performance.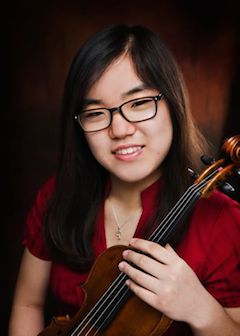 Park, senior division winner (19-24), is a native of South Korea and began studying violin at age 4. Park moved to the United States in 2010. She graduated from Boise High School where she served as concertmaster of the school's Symphonic Orchestra and was a member of the 2011 All Northwest Orchestra.
Park is attending Boise State University as a music performance major, studying with professor Craig Purdy. She has served as principal second violin and concertmaster of the BSU Symphony Orchestra. She is the 2013 winner of the BSU Concerto Aria Competition and is a recent second-prize winner in the MTNA Northwest Young Artists String Competition. She is also an avid chamber music player, her BSU String Quartet is two-time winners of the Boise Chamber Music Series Collegiate Chamber Music Competition.
Tickets are available for purchase at the ISU Box Office at 282-3595 or Vickers Western Store at 237-5700. Ticket prices are $34 per adult, $18 for students through high school, third-tier balcony seating is $12. A limited number of $18 RUSH tickets will be sold after 7 p.m. concert night. All prices are subject to additional box office fees and credit card charges. ISU students with valid Bengal ID are admitted free.
---
Categories: