ISU's Alex Bolinger writes article on group dynamics for Harvard Business Review
August 26, 2014
ISU Marketing and Communications
Idaho State University assistant marketing and management professor, Alex Bolinger,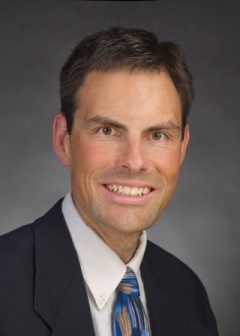 and University of Utah professor Bryan Bonner have co-authored an article about organizational behavior in the September issue of the Harvard Business Review.
Titled "Bring Out the Best in Your Team," the article discusses the dynamics of decision-making in a team setting—ideas relevant to practicing managers.
"We find that individuals who are the most confident and outspoken often get the most airtime and have substantial influence on the team's decisions, but they may not necessarily be the most expert members of the team," says Bolinger. As a result, some of the best ideas never see the light of day.
Bolinger and Bonner recommend team leaders take the time to inventory the relevant knowledge of each member as it relates to the task at hand. "That will change the criterion for power on the team from social influence to informational influence…" they write.
The research of Bolinger and Bonner has also been published in the journal Organizational Behavior and Human Decision Processes and the Wall Street Journal.
---
Categories: