Idaho State University's Herb Maschner to serve as visiting professor in Italy; has accepted posts at University of South Florida
December 2, 2014
ISU Marketing and Communications
Herb Maschner, director of the Idaho State University Idaho Museum of Natural History, will serve as visiting professor in Italy spring semester and has accepted posts at the University of South Florida beginning in August.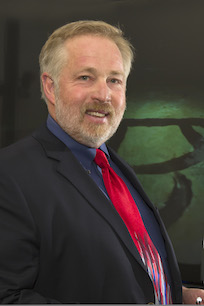 "ISU allowed me to pursue a lot of research interests and create a some new facilities. I am very grateful for those opportunities," Maschner said. "I will miss the ISU environment and the people here, but after 15 years it is time to move on with my career and USF offered me some great opportunities."
Beginning Feb. 1, Maschner will serve as visiting professor of digital heritage at the University of Siena in Italy and then will move to Tampa in August straight from Italy. Maschner's time at ISU officially ends June 30.
"Dr. Maschner leaves a tremendous legacy of excellence at Idaho State University," said Laura Woodworth-Ney, ISU provost and vice president for academic affairs. We are fortunate to have been the beneficiary of his expertise for so many years."
At USF, Maschner has accepted tenured professorships in both the School of Geosciences and the Department of Anthropology. He will also be the executive director of the USF Interdisciplinary Initiative for Advanced Virtualization and will manage a $5 million project to scan museum collections around the world.
Maschner, who brought in about $8 million in research grants while at ISU, started out at ISU as a visiting associate professor, became a tenured associate professor and then full professor in the Department of Anthropology. He became a research professor in 2006, and in 2010 was made director of the IMNH and director of the Idaho Virtualization Laboratory. He is also a senior scientist at the Idaho Accelerator Center.
During his time at ISU, he was given the Idaho State University Distinguished Researcher award in 2006, named the Idaho Academy of Science Distinguished Scientist in 2011, and in 2012 was elected fellow of the American Association for the Advancement of Science and named the Idaho State Journal Business Person of the Year for Education.
He will continue his relationship with ISU for at least two years, working to complete two National Science Foundation grants and other projects at ISU including the Idaho Virtualization Laboratory (IVL).
###
---
Categories: