Idaho State University survey response: 95 percent of stakeholders believe their community would benefit from a restored Portneuf River
December 10, 2014
ISU Marketing and Communications
Ninety-five percent of stakeholders interviewed by Idaho State University researchers said they believe their community would benefit from a restored Portneuf River.
As part of the Managing Idaho Landscapes for Ecosystem Services (MILES), a statewide National Science Foundation project funded by EPSCoR, researchers in the ISU political science and sociology departments received 90 responses to surveys sent out to about 150 people. The people responding were comprised, about equally, from three major groups: 1) government officials and scientists; 2) environmentalists; and 3) business people.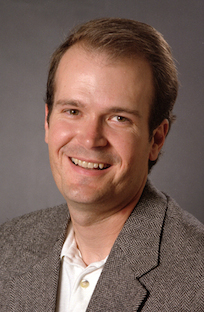 "There is support across all of those groups for restoring the river," said Mark McBeth, ISU political science professor and associate dean of the College of Arts and Sciences, and one of the researchers on the project. "They may have a different view on how to manage the river, but all of them think it is important that the river is not being utilized fully for recreational purposes, aesthetic purposes and most stakeholders believe that the river hurts the image of the city."
Other findings pulled directly from the survey include:
• 77 percent of the stakeholders believed that trails increased property values;
• 90 percent of stakeholders believe that it is worth the costs to improve water quality; and
• 92 percent of stakeholders believe that it is worth the costs to prevent pollution.
The report also states that stakeholders were generally in agreement regarding major problems facing the Portneuf River:
• 90 percent chose pollution as a major problem;
• 87 percent chose a lack of wildlife and bird habitat as a major problem; and
• 82 percent chose a lack of water flow as a major problem.
However, stakeholders were not as unified about the image of the river: 68 percent viewed the river as highly degraded and hurting the image of Pocatello, while 28 percent viewed it as a functional working river with good and bad elements.
According to report authors, stakeholders most frequently favored "reconstructing the levees and channel to incorporate parts of these structures into green areas, with 41 percent ranking this as their top choice. However, "restoring the natural water course of the Portneuf" was also highly rated.
"The respondents understand risk aversion (from flooding) is important, but they said they want to emphasize recreational, aesthetic and economic possibilities that go along with that," said Donna Lybecker, associate professor of political science, and MILES researcher. "They want to maintain flood control, but make the river a larger, beneficial part of our community."
Three features of the river were most important to shareholders, with 96 percent choosing a healthy ecosystem, 93 percent choosing a place to walk and run and 92 percent choosing habitat for birds and wildlife.
Stakeholders were then asked to rate what features of the river they were most satisfied with: 8 percent were satisfied with the river as a healthy ecosystem, 22 percent were satisfied with the river as habitat for birds and wildlife and 32 percent were satisfied with the river as a place to walk and run for recreation.
The MILES are researchers are also designing surveys for the public that will be circulated and tallied in spring 2015.
For more information on the MILES project, visit https://www.idahoecosystems.org.
---
Categories: