Idaho State University Poetry Slam: call for submissions
November 4, 2014
ISU Marketing and Communications
Students are encouraged to submit entries on a human rights theme of diversity by Dec. 1 for an Idaho State University poetry jam that will be held during spring semester.
ISU will host a student poetry slam and a performance of the Langston Hughes Project by the Ron McCurdy Quartet on Friday, Feb. 13, in Pond Student Union Ballroom. Up to three ISU students will be selected to have their poetry set to music by Professor Ron McCurdy of the University of Southern California and performed at the jam.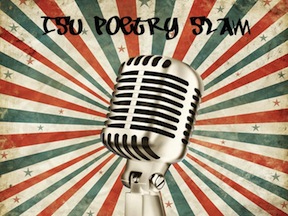 Students are encouraged to email 400- to 600-word submissions to Ram Eddings at eddirans@isu.edu by Monday, Dec. 1.
The theme students should focus on is: "I am a human being, and my diversity makes me a tremendous asset to myself, my university, and my local, state, and national communities. I am one of the world's greatest resources—treat me as one."
All submissions will be reviewed by an advisory panel, followed by a round of auditions with students performing their work for the panel.
The theme encourages students to consider issues in social justice, such as civil rights for all races and ethnicities, LGBT rights and freedom of religion. Applicants should keep in mind the value of including specific, concrete details and maintaining a distinctive voice or perspective throughout their piece.
In addition, each submission should include the student's name, address, telephone number, and expected graduation date at ISU. Applicants should also include a statement that their poem has not been published and is not an adaptation of other writers' work.
For more information contact Eddings at eddirans@isu.edu.
---
Categories: