Idaho State University, Idaho National Laboratory Nuclear Non-Proliferation Education Program Gaining Traction
September 26, 2014
ISU Marketing and Communications
Nuclear non-proliferation education, particularly the safeguarding of nuclear materials, has become a specialty of Idaho State University working in conjunction with the Idaho National Laboratory at the Center for Advanced Energy Studies in Idaho Falls.
"We decided almost two years ago, with the INL's help, to develop a program in nonproliferation education," said Jason Harris, Associate Professor of Health Physics at Idaho State University and Associate Director for CAES. "It broadly covers nuclear security education and safeguards, which, oddly enough, is a very new field that has only been around for about five years internationally. It has been recognized the we need to begin to educate people in this area and formalize training."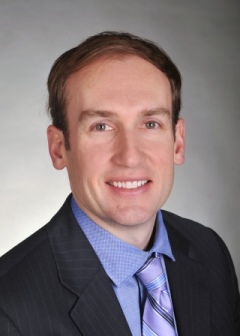 Harris, along with Mary Lou Dunzik-Gouger, ISU Associate Professor of Nuclear Engineering, travels internationally to present information on the topic at a variety of venues. They have helped the International Atomic Energy Agency (IAEA) to develop course materials, lectures and curricula for nuclear security programs. Harris has chaired an initiative by the IAEA, called the International Nuclear Security Education Network (INSEN), to develop a master's degree and curriculum in nuclear security.
Places Harris has given presentations internationally include Vienna, three cities in Morocco, Johannesburg, South Africa, Berlin and Bradenburg, Germany and Abu Dhabi, United Arab Emirates.
ISU has also been active with the International Nuclear Security Education Network, which began in 2010 with a handful of academic institutions from around the world that has grown to more than 100 members from about 40 different countries.
"Internationally there are a lot of countries that are pursuing not only nuclear energy but are also increasing what they want to do with nuclear and radiological materials," Harris said. "So a lot of these countries have little infrastructure, expertise or a trained workforce. Since the events of 9/11, and the growing terrorist threat, it has become evident that these materials and technologies need to be secured. One of the big international initiatives is to train people in nuclear security."
Nonproliferation education includes providing information about traditional security such as physical protection including gates, guards, and guns and protecting materials, buildings, reactors, facilities and people. Beyond that, nonproliferation education teaches about required infrastructure beyond "gates, guards and guns," including nuclear security management, designing physical protection systems, operations, training, and safeguarding materials and information.
"We're getting into other areas that are very important for security, for instance cyber-security, which is a huge deal in everything and that's no different for nuclear facilities," Harris said.
Worldwide, some nuclear facilities are transitioning from analog, or largely mechanical systems, to digital systems and they're using wireless networks systems within their facilities that need to be protected.
"There is a huge emphasis in having experts and developing expertise in nuclear cyber-security and other niche areas that are also important for nuclear security like the transportation of nuclear materials," Harris said. "So our nonproliferation education covers not only physical security areas, but is getting more into science, technology and engineering design of these systems, and it covers the emergency management of these areas."
ISU faculty members have spoken at numerous international conferences and venues covering nonproliferation and the University has received funding to host experts from around the world to share information on nuclear nonproliferation education.
"What's unique with us is we are one of a few institutions that is developing these programs," Harris said.
"And we are helping others from around the world develop their programs, partially by receiving funding to host people so they can see the facilities we have here at ISU. A good example of that was that we recently hosted nuclear engineering faculty from a few South African universities as part of a U.S. State Department program."
---
Categories: