I Chose ISU: Ryan Sargent
December 15, 2014
ISU Marketing and Communications
Ryan Sargent only recently returned to Idaho State University, but he hasn't ever been far away.
Sargent, recently named ISU's associate director of alumni relations, graduated from Idaho State University in 2009 with a bachelor's degree in political science. He then went on to study law at University of Idaho, and to practice civil litigation in Boise. He served as a deputy prosecutor for Power County before returning home to ISU. During his short time away from ISU, he kept in touch, serving on the alumni board of directors.
"I love ISU," he said. "There is nowhere better to work than on a college campus."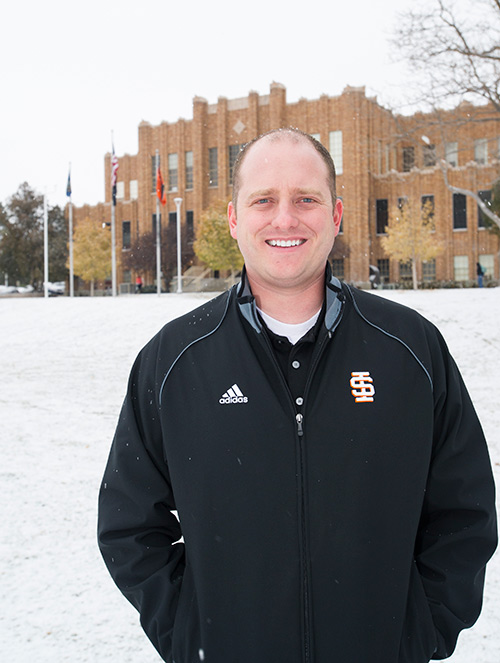 Sargent's love of orange and black started young. He remembers watching track and field meets and soccer games with his family, and coming to visit his grandmother, who worked at the University, when he was a child.
As a student, Sargent served as student body president, and was a beneficiary of the Ifft Leadership Scholarship. The enormous number of opportunities is one of the reasons Sargent chose ISU. While studying political science, Sargent was able to not only participate in student government, but to serve as an ISU Ambassador, work as a research assistant and write a column for the school newspaper.
"You have all the opportunities you would have at a big institution, with the feel of a small college," he said. "The opportunities for every student are endless."
Today, Sargent is working to create new alumni association chapters, beginning in the Boise and Twin Falls areas. The goal, he says, is to give alumni a chance to connect with fellow Bengals, past and present, in their communities, and to help people rekindle their relationships with the University he loves.
"They will give alumni a truly meaningful way to connect with the University," he said.
---
Categories: