Author Nokes to Deliver Lecture "Massacred for Gold, the Chinese in Hells Canyon" Oct. 16 at ISU College of Education Auditorium
October 14, 2014
ISU Marketing and Communications
The Idaho Museum of Natural History is proud to host author R. Gregory Nokes' book lecture "Massacred for Gold, the Chinese in Hells Canyon" at 7 p.m. Oct. 16 in the Idaho State University College of Education Auditorium Room 234.
Nokes retired in 2003 after 43 years in journalism, including 25 years with the Associated Press and 15 years with The Oregonian in Portland. During his years with AP, he was stationed in New York, San Juan, Buenos Aires and Washington, D.C., where he served as both an economics and diplomatic correspondent. He traveled to more than 50 countries during his career.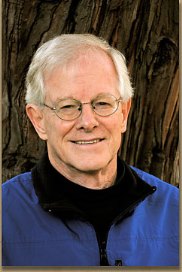 Nokes graduated from Willamette University and attended Harvard University as a 1972 Nieman Fellow. Since retiring, he has embarked on a second career as a writer and lecturer on the experience of immigrant Chinese in the Pacific Northwest.
"Massacred for Gold, The Chinese in Hells Canyon" is the first authoritative account of the long-forgotten 1887 massacre of 34 Chinese gold miners in Oregon's Hells Canyon, the deepest canyon in North America.
The killers were an improbable gang of horse thieves and schoolboys in northeastern Oregon's remote Wallowa country. Even though the killers were known, and one confessed, no one was ever convicted of the crime. A cover-up followed and the crime was all but forgotten for the next 100 years, until a county clerk found hidden records in an unused safe.
The massacre was the worst of the many atrocities committed by whites against the tens of thousands of Chinese who immigrated to the American West in the 19th century to mine gold and build railroads. Nokes examines the once-substantial presence of Chinese laborers in the interior Pacific Northwest, describing why they came, how their efforts contributed to the region's development, and how often mistreatment and abuse were their only reward.
"Massacred for Gold" traces the author's long, personal journey to expose details of the massacre and its aftermath, told against the background of the Chinese experience in the American West, to understand how the crime was kept in the dark for so long.
---
Categories: