Three Idaho State University faculty members honored as 2013 Distinguished Faculty
April 29, 2013
ISU Marketing and Communications
Three Idaho State University faculty members were honored as Distinguished Faculty at an awards ceremony in April and will be honored at ISU commencement May 11.
They are Donna Lybecker, associate professor political science, Distinguished Teacher; Scott Anderson, professor of music, Distinguished Service Award; and Bruce Finney, professor of biological sciences, Distinguished Researcher.
"These three awards are the highest honors bestowed on faculty at Idaho State University,and it is quite a distinction to receive one," said Barbara Adamcik, interim ISU Provost and Vice President for Academic Affairs. "The honorees are among our most accomplished faculty."
Donna Lybecker, Distinguished Teacher, is an associate professor in the Department of Political Science, specializing in international relations, comparative politics, and environmental politics. Her major areas of research include the political borders of North America, environmental issues facing the Western United States and the U.S.-Mexico border, and, recently, the framing of political discourse. In addition to two books, Lybecker's work includes articles in such journals as Politics and Policy and the Journal of Environment and Development.
At ISU, Lybecker has advised the International Affairs Council (2007-2012), served as a founding member of the Sustainability Committee, and serves as political science graduate advisor. She is an associate editor for the Social Science Journal and the International Journal for Sustainable Society.
Lybecker earned her Ph.D. in political science at Colorado State University, a master's degree in political science at Tulane University, and a bachelor's degree from Grinnell College. She was named ASISU Advisor of the Year in 2009, ASISU Teacher of the Year in 2010, and a Master Teacher in 2011.
Other finalists for the Distinguished Teacher Award, who are 2013 Outstanding Master Teachers, were Jeff Brockett, associate professor and program director for the Doctor of Audiology program in the Department of Communication Sciences and Disorders; Paul Link, geosciences professor; Diana Livingston-Friedley, music professor of voice; and Rosemary J. Smith, biological sciences professor.
Scott Anderson, Distinguished Public Service, is a professor of music and has been the director of choral activities in the Department of Music since 1992.
Anderson is co-founder, and serves as the artistic director of the Idaho International Choral Festival, where choirs from around the world come to Pocatello for a week of workshops, rehearsals and performances. The seventh festival will be held this coming July 8-14 on the ISU campus.
Over the past 15 years, Anderson has led the ISU Chamber Choir or the Camerata Singers on 11 concert tours to more than 20 countries. Last May, the ISU Chamber Choir sang nine concerts and participated in a choral festival during their tour of Italy and Austria. Anderson will lead the Camerata Singers on a two-week tour of Spain and Portugal in July 2013.
More than 450 high school singers from around the state are invited each October to the ISU campus for the ISU Choral Invitational Festival. Anderson regularly offers clinic sessions to visiting high school and junior high school choral groups, and visits public school programs around the southeastern Idaho region.
Other finalists for the Distinguished Public Service Award, who are 2013 Outstanding Public Service Award winners, are Glenda Carr, clinical assistant professor with the College of Pharmacy; Kevin W. Cleveland, associate professor in the Pharmacy Practice Department at the College of Pharmacy; Cathy Kriloff, professor of mathematics; and Kevin Marsh, associate professor and chair of the history department.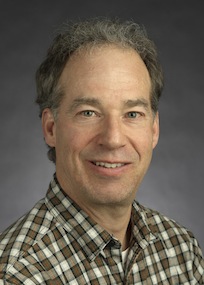 Bruce Finney, Distinguished Researcher, is a professor in the Department of Biological Sciences, with a joint appointment in geosciences. Much of his research focuses on using lake and ocean sediment-based data to study past and future climate changes and its effects on wildlife, humans and fish. He is particularly well known for his research on the effects of climate change on Pacific salmon populations. More than 100 of Finney's publications have been featured in peer-reviewed journals, 40 of which have been published since his arrival at ISU in 2007.
His publications have been cited more than 5,000 times in the peer-reviewed literature.
Finney's publications have been featured in several prominent journals, including Science, Nature and Proceedings of the National Academy of Sciences of the USA. Finney serves as assistant director for the Center of Archaeological Materials and Applied Spectroscopy (CAMAS), and is the director of the Stable Isotope Laboratory of the Interdisciplinary Laboratory of Elemental and Isotopic Analysis. Finney's research funding has totaled more than $7 million, much of which has come from a series of competitive grants from the National Science Foundation.
Other Distinguished Researcher finalists, who are 2013 ISU Outstanding Researcher winners, are Rex W. Force, associate dean for clinical research in the Division of Health Sciences; Thom Hasenpflug, associate professor of percussion and chair and director of performing arts; Timothy S. Magnuson, associate professor of biological sciences; and Michael A. Thomas, associate professor of biological sciences.
###
---
Categories: