Idaho State University-Meridian's Ann Kirkwood receives Advocacy Award
February 4, 2013
ISU Marketing and Communications
The Idaho State Planning Council on Mental Health has awarded Ann Kirkwood its Advocacy Award for dedicated service and advocacy on behalf of Idaho children and families.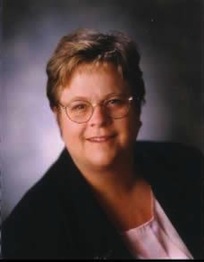 She was honored at a ceremony in January at the State Capitol Building in Downtown Boise.
Kirkwood, senior research associate in ISU-Meridian's Institute of Rural Health, is recognized nationally for her research on adolescent mental health issues and youth suicide.
Since March 2010, she has served on the Steering Committee for SAMHSA's Resource Center to Promote Acceptance, Dignity and Social Inclusion Associated with Mental Health and has served on the board of the Suicide Prevention Action Network of Idaho. SAMHSA is the Substance Abuse and Mental Health Services Administration.
Since 2006, Kirkwood has served as director of the children's mental health project, "Better Todays. Better Tomorrows" and director of Idaho's Youth Suicide Prevention project. She has been active in NAMI Idaho–the National Alliance on Mental Illness–for 15 years.
A graduate of the University of Washington, Kirkwood holds a master's degree in communication from Boise State University, with an emphasis on social marketing and mental illness/suicide stigma.
Among her many honors and awards are a 2001 International Peabody Award for exemplary work nationally in communication on mental illness and stigma; a 2009 SAMHSA Voice Award for exemplary service by a mental health consumer in stigma advocacy; and an Outstanding Advocate Award from the Idaho Federation of Families for Children's Mental Health in August of 2012.
###
---
Categories: