Idaho State University Bellon visiting author Monica Brown to present March 11-12 in Pocatello, Chubbuck
February 28, 2013
ISU Marketing and Communications
A visit by Monica Brown, author of award-winning bilingual books for children, will highlight the 27th annual Idaho State University Bellon Visiting Author Series scheduled March 11-12.
Her performances and public appearances for people of all ages will include: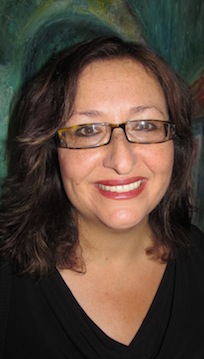 • Monday, 4 p.m., March 12 at Pocatello's Marshall Public Library, 113 S. Garfield Ave., Pocatello, Brown will tell stories and share experiences.
• Tuesday, 4 p.m., March 12, Brown will present a program at Portneuf District Library, 5210 Stuart Ave. in Chubbuck.
• Tuesday, March 12, at 7 p.m., Brown will make another public presentation, preceded by a book signing at 6:30 p.m., in the ISU College of Education Auditorium, 921 S. Eighth Ave., in Pocatello.
Brown, who earned a doctorate degree, has been awarded the Americas Award for Children's Literature and a Pura Belpre Honor Award. Brown's books are inspired by her Peruvian-American heritage and passion to share Latino/a stories with children. The titles of her books include "Waiting for the Biblioburro" and "Pele, King of Soccer/Pele, el rey del futbol."
She is in an associate professor of English at Northern Arizona University. She is a recipient of the prestigious Rockefeller Fellowship on Chicano Cultural Literacies from the Center for Chicano Studies at the University of California. She lives with her husband and two daughters in Flagstaff, Ariz.
For more information on the Bellon Visiting Author Series, contact Becca Hyde, 232-6452 or joehydes@aol.com.
For more information on Brown, visit http://www.monicabrown.net/.
###
---
Categories: