Idaho State University 2013 Outstanding Student Award recipients announced
April 5, 2013
ISU Marketing and Communications
Idaho State University and the ISU Alumni Association proudly announce the 2013 Outstanding Student Award recipients who will be honored at Spring Commencement on Saturday, May 11, in Holt Arena.
The 12 Outstanding Student Awards are presented to recognize outstanding graduating seniors who have excelled in their programs, their extracurricular activities and have epitomized ISU's outstanding student body. Students receiving these prestigious awards exhibit a readiness to graduate, high academic achievement, above-average dedication to academic and professional goals and involvement in professional societies. Work experience and community service are also considered.
The Outstanding Student Award recipients will be honored at a reception April 19 in the L.E. and Thelma E. Stephens Performing Arts Center. A reception will begin at 6 p.m. followed by the presentation of awards at 7 p.m. To RSVP, call the Office of Alumni Relations at 208-282-3730 or e-mail thomcas2@isu.edu.
Outstanding Student Award recipients for 2013 are: Ariel J. McKay, from Kimberly, Division of Health Sciences; Kinta M. Serve, Fort Worth, Texas, Graduate School – Doctoral Recipient; Nancy L. Sherrill, Boulder, Colo., Graduate School – Masters Recipient; Alexa B. Goff, Soda Springs, College of Arts and Letters–Fine Arts and Humanities; Steven R. Boomhower, Twin Falls, College of Arts and Letters–Social and Behavioral Sciences; Cassidy J. Fernandez, Idaho Falls–College of Business; Danielle Rae Ahlstrom, Boise, College of Pharmacy; Kole H. Spaulding, Mountain Home, College of Education; Kourtney D. Wright, Pocatello, College of Science and Engineering–Natural and Physical Sciences; Bric Davis Balmforth, Pocatello, College of Science and Engineering–Engineering; Brandalin Barnes, Chubbuck, College of Technology; and Gregory A. Fenchel, Albuquerque, N. M., School of Nursing.
Biographies of the 2013 Outstanding Award winners are: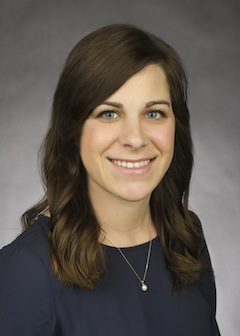 • Division of Health Sciences, Ariel J. McKay, Kimberly: McKay, 22, cited the "intimacy of the campus and lasting relationships with my professors" as her favorite things about ISU. Scheduled to receive a Bachelor of Science Degree in Dental Hygiene, McKay earned a 3.62 GPA.
"Being involved with the Pocatello community by providing services and education opened my eyes to different avenues for my future career," she said.
McKay was a member of the National Society of Collegiate Scholars, the ISU Student Chapter of the American Dental Hygienist Association and TRIO. She received the AmeriCorps Education Award and National Society of Collegiate Scholars Honor Award. She received eight scholarships while attending ISU and expressed gratitude for the opportunities afforded her, such as attending professional organization functions such as the American Dental Hygienists' Association meeting in Phoenix, Ariz., and Idaho Dental Hygienist meetings in Boise.
McKay said Jacque Freudenthal and Kathleen Hodges are her most influential professors. While at ISU she enjoyed running and advancing her photographic skills. After graduation she plans to move to Seattle to start pursuing her career.
"I chose ISU because of its outstanding reputation, nationally renowned dental hygiene program and its close proximity to my family," she added.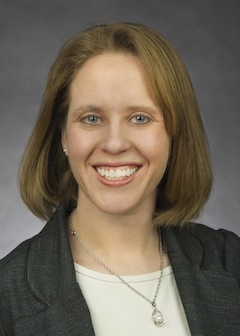 • Graduate School, Doctoral Candidate, Kinta M. Serve, Fort Worth, Texas: When asked to name her most influential professors at ISU Serve replied "Too many to name." She will be awarded a Doctor of Arts Degree in Biological Sciences. She has a 3.82 grade point average.
She graduated Cum Laude as an undergraduate and received academic scholarships for her undergraduate studies. After earning a master's degree she had started a Ph.D. program at another university and quit before discovering ISU's program.
"After visiting ISU and seeing the DA program, I decided to move to Pocatello and luckily I found a program that was perfect for my interests and future career plans," she said.
She was awarded a Doctor of Arts Fellowship at ISU 2010-13. Her favorite things at ISU were the supportive faculty and Get Fit classes at Reed Gym. She was vice president of the Biology Graduate Student Association, and graduate student representative for the Immuniotox Specialty Section of the national Society of Toxicology. Serve and her husband, Mark, have two children, KC and Colin.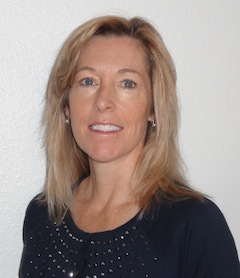 • Graduate School, Master's Candidate, Nancy L. Sherrill, Boulder, Colo. – Sherrill, a dental hygiene instructor at the Community College of Denver, earned her bachelor's degree in dental hygiene from the Maine's University of New England in 2001. During her undergraduate education she participated in the Colorado migrant health care program as a student dental hygienist working collaboratively with other health care workers providing care to migrant workers, an experience that she said forever changed her life. This helped lead her to spending two years volunteering with her husband, James Perlow, for the United States Peace Corp 2007-09. The coupled volunteered in South Africa working with Non-Government Organizations to support rural HIV/AIDS clinics. Following her time with the Peace Corp, she enrolled in Idaho State University's online Master of Science program in Dental Hygiene.
Her dedication to health care and education led to her decision to pursue her master's degree. Her thesis, "Family members' perception of oral health care for long term care patients" has created in her a desire to advocate for oral health care. She said these goals and opportunities presented to her "would not have been possible without the overwhelming support, knowledge, faith, and encouragement of the graduate faculty members at ISU."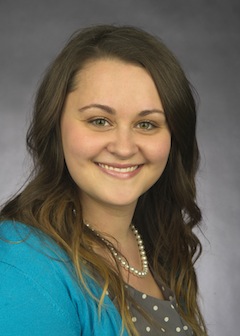 • College of Arts and Letters, Fine Arts and Humanities, Alexa B. Goff, Soda Springs: Goff appreciated ISU's professors and small class sizes. "In a smaller school I have been able to make wonderfully rewarding connections with my instructors, leading to enhance learning," said Goff, 23, who earned a 3.85 GPA and is scheduled to earn a Bachelor of Arts Degree with Honors, with a major in Art and minors in Art History and English.
She has exhibited her art in six exhibits at during her time at ISU, including two solo shows. The first show in 2011 was titled "You Were Too Busy Being" and the second in spring 2013 was her senior exhibition "Terrae Incognitae." Her art includes a variety of media including printmaking, etching, encaustic, letterpress, book arts and installation. Goff said her two most influential professors were Scott Evans and Paula Jull. Each year from 2009-11 she had art pieces selected for the annual Juried Department of Art and Pre-Architecture Undergraduate Exhibition, and in 2011 won first place in the Print Artist category.
While attending ISU Goff was awarded eight scholarships and she was employed three years as a graphic designer in the Pond Student Union.
• College of Arts and Letters, Social and Behavioral Sciences, Steven R. Boomhower, Twin Fall: Boomhower, 21, earned a 3.92 GPA and will earn a Bachelor of Science Degree with Honors in Psychology.
He said his favorite thing about ISU is "the cutting-edge research." He became involved with psychology Associate Professor Erin Rasmussen's behavioral pharmacology and behavioral economic research as a freshman. Since then, he has been awarded more than $15,000 to study genetic, dietary and neurochemical factors that contribute to impulsive choice for food in lean and obese rodents.
His honors and awards include the Congressional Award Gold Medal, Society for the Advancement of Behavior Analysis Student Presenter Grant and Idaho IdEA Network for Biomedical Research Excellence (INBRE) Summer Research Fellowship.
Outside of class and research, Boomhower was president of ISU Chapter of Psi Chi, the International Honor Society in Psychology 2011-12; vice president of the ISU Psychology Club 2010-12; and a violinist for the Idaho State Civic Symphony 2009-10.
Boomhower was awarded eight scholarships while attending ISU.
His favorite professor was his mentor, Erin Rasmussen, "because of her incredibly creative and artistic approach to behavioral research and the undying devotion she shows her students."
• College of Business, Cassidy J. Fernandez, Idaho Falls: "Endless opportunities" are what Fernandez, 22 with a 3.52 GPA, said she liked most at Idaho State University. She is scheduled to receive a Bachelor of Business Administration Degree with Honors. Her major was Management with a Human Resource emphasis.
Fernandez is a member of ISU College of Business Fellows, which represents the top 1 percent of business students based on academics, leadership and attitudes.
She was busy outside of class, working as the ISU Bengal Newspaper's online editor for two years, as an ambassador in ISU Recruitment Services for four semesters and for the College of Business as a recruitment intern spring 2013.
She listed her most influential professors as Mark Johnson, "who always encouraged me," and Jeff Street, who "has always been a motivator to me to do my best and to work hard."
Fernandez was awarded and honored with more than a dozen scholarships. She participated in the Alpha Xi Delta, ISU Honors Program, Mortar Board Senior Honor Society, Finance Association, ISU Ambassadors, Society of Human Resources Managers and American Business Women's Association.
• College of Pharmacy, Danielle Rae Ahlstrom, Boise: At the age of 12, Ahlstrom said she knew that she wanted to be a pharmacist. After attending a medical charter high school, she completed her pre-pharmacy coursework at ISU and in 2009 was accepted into ISU's Doctor of Pharmacy program. She will graduate with a 3.99 GPA and an Honors Distinction.
Danielle, 23, was an ISU Ambassador and also danced for ISU's Student Dance Company. She served as vice president of the University Honors Program, co-chair of Generation Rx, and chair of Operation Diabetes, which involved organizing numerous patient outreach projects for southern Idaho. She is also a member of Rho Chi – Academic Honor Society in Pharmacy, as well as Phi Lambda Sigma – Pharmacy Leadership Society. In addition, her research has earned her first place at the Idaho Society of Health-System Pharmacists competition. Next year, Danielle will achieve her longtime goal and complete a pharmacy residency focusing on ambulatory care at the Boise Veterans Affairs Medical Center.
Her favorite thing about ISU was meeting her fiance, Robby Colson, an ISU graduate in civil engineering. Her most influential professor was Barbara Mason.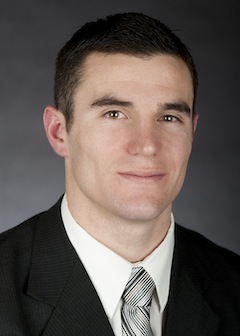 • College of Education, Kole H. Spaulding, Mountain Home: Spaulding, 26, earned a 4.0 grade point average on his way to earning a Bachelor of Science Degree in Physical Education with an emphasis in Exercise Science.
He was a Sport Studies and Physical Education exercise science major of the year 2011-12 and SSPE exercise science student of the month for February 2011. He received a United States Air Force Health Professionals Scholarship and was president and a coach of the ISU Wrestling Club and a member of the ISU Racquetball Club.
Spaulding grew up on a small cattle ranch near Mountain Home and served a two-year mission to Brazil for the LDS church. For his first two years at ISU he worked full time at the Idaho State Veteran's Home as a certified nursing assistant and during his last two years he worked for ISU Housing as an apartment manager. The latter experience "was a good opportunity to get to know students from all over the world."
He listed his favorite professors as Kolby Cordingly and Andrew Holland. He will be attending the University of Arizona School of Medicine in fall 2013.
• College of Science and Engineering, Natural and Physical Sciences, Kourtney D. Wright, Pocatello: Wright, 23, earned a 3.98 grade point average to earn her Bachelor of Science Degree in chemistry. The first four years of her college career she attended school full time and worked 35 hours a week. She was a National Science Foundation Scholarships in Science, Technology, Engineering and Mathematics Scholar. She received NSF, Albertson's Inc., Presidential, Dean H. Renfrow Memorial, Associated Students of ISU and Chemistry Alumni Endowment scholarships.
Her extracurricular activities included being a member of the ISU Chemistry Club and she was a volunteer at the Portneuf Medical Center.
"I love that ISU is small – I know almost everyone in my department," she said.
Her favorite university experience was her trip to Philadelphia to attend the American Chemistry Society national meeting. She said her most influential professors were Robert Holman, "who go me excited about chemistry," and Joshua Pak, who "pushed me to be the best that I could be."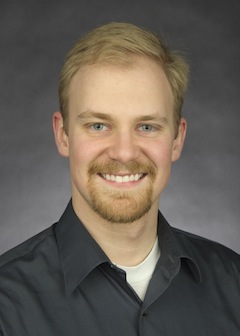 • College of Science and Engineering, Engineering, Bric Davis Balmforth, Pocatello: Balmforth, 25, earned a 3.97 GPA and will earn an Honors Bachelor of Science Degree in Mechanical Engineering with a minor in Computer Science. He and his wife, Elora Dance, have a boy, Ranon. His extracurricular activities included participation in the ISU Honors Program, American Society of Mechanical Engineers, IEEE (Institute of Electrical and Electronics Engineers), Tau Beta Pi Engineering Honor Society and National Society of Collegiate Scholars. He was awarded Eugene H. Magleby, Presidential and Idaho Promise scholarships.
Balmforth was born in Shelley and moved to Pocatello when he was in sixth grade. After his first year in college, he served an LDS mission to Mesa, Ariz., to teach American Sign Language.
He said he wants to continue his education in pursuit of a Ph.D. in mechanical engineering and ultimately wants to enter prosthetic research and development, something he was involved with at ISU. His two most influential professors were Steve Chin and Marco Schoen "because they were the first of my professors I worked with regarding prosthetics."
• College of Technology, Brandalin Barnes, Chubbuck: Barnes, 39, has earned a 4.0 GPA and will be receiving an associates degree in nuclear operator technology. She received a scholarship from the American Nuclear Society and the College of Technology Distinguished Student Scholarship.
She and her husband, Craig, have four children, Curtis, Ben, Carlie and Savanah. Brandalin's extracurricular activities include judging Highland High School Debate, teaching foster parent training classes and attending her children's activities.
Barnes went back to school when her youngest child entered first grade.
"Educational excellence is a family goal and we keep a family GPA," she said. "Many times I have helped with my children's homework for hours before I get to mine."
One of the most interesting aspects of her time at ISU has been building a simulated pressurized water reactor for her program and she said her favorite thing about ISU was the "family-like atmosphere within the program."
Her favorite instructors were Mike Fort, who "understands balancing family and school," and Lawrence Beaty, "the smartest man on the planet…(who) has the patience to explain things multiple times until you understand, which for me is sometimes a lot."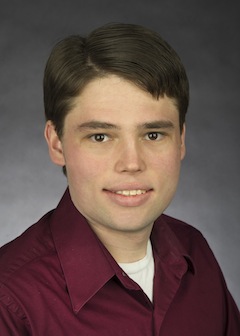 • School of Nursing, Gregory A. Fenchel, Jr., Albuquerque, N. M.: What struck Fenchel, 24, most about ISU are "the excellent professors and their passion for helping students." He earned a 3.92 GPA and will be awarded a Bachelor of Science Degree in Nursing with a minor in Spanish.
He said his most exciting learning experience at Idaho State University was his preceptored clinical hours he completed at the hospital.
"I feel like the most meaningful experiences occurred during my time in the emergency room as a senior and in the intensive care unit as a junior," Fenchel said. "I had great nurses who assisted me through the day during these experiences and excellent professor who supported me during and after clinical to discuss the experiences and cement the learning that had taken place."
Fenchel's extracurricular activities include participation in the ISU Honors Program, Phi Kappa Phi Honors Society, ISU Student Nurses' Association, ISU Chess Club, ISU Racquetball Club and La Tertulia, an ISU Spanish-speaking club.
He listed his favorite professors as Susan Belliston, Lois Marquette, Deb Reiland, Daniel Hunt and Peter Vik.
###
---
Categories: