Five Idaho State University faculty members honored with 2013 Outstanding Researcher Awards
April 15, 2013
ISU Marketing and Communications
Five Idaho State University faculty members have received 2013 Outstanding Researcher awards and will be honored at a reception on April 24.
One will receive the 2013 ISU Distinguished Researcher Award to be announced at the reception.
Receiving ISU Outstanding Researcher awards are Bruce Finney, professor of biological sciences; Rex W. Force, associate dean for clinical research in the Division of Health Sciences; Thom Hasenpflug, associate professor of percussion and chair and director of performing arts; Timothy S. Magnuson, associate professor of biological sciences; and Michael A. Thomas, associate professor of biological sciences.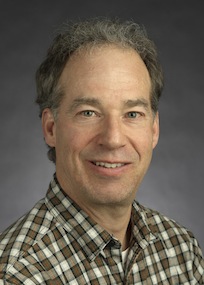 Bruce Finney is a professor in the Department of Biological Sciences, with a joint appointment in geosciences. Much of his research focuses on using lake and ocean sediment-based data to study past and future climate changes and its effects on wildlife, humans and fish. He is particularly well known for his research on the effects of climate change on Pacific salmon populations. More than 100 of Finney's publications have been featured in peer-reviewed journals, 40 of which have been published since his arrival at ISU in 2007. His publications have been cited more than 5,000 times in the peer-reviewed literature.
Finney's publications have been featured in several prominent journals, including Science, Nature and Proceedings of the National Academy of Sciences of the USA. Finney serves as assistant director for the Center of Archaeological Materials and Applied Spectroscopy (CAMAS), and is the director of the Stable Isotope Laboratory of the Interdisciplinary Laboratory of Elemental and Isotopic Analysis (ILEIA), housed under CAMAS. The Stable Isotope Laboratory plays an important role in integrating stable isotope techniques into research and education at ISU. He To date, Finney's research funding has totaled more than $7 million, much of which has come from a series of competitive grants from the prestigious National Science Foundation.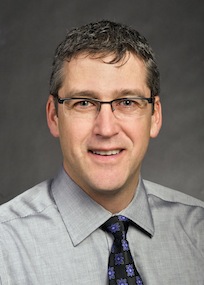 Rex W. Force, Pharm.D., BCPS, FCCP is associate dean for clinical research in the Division of Health Sciences at ISU. He also holds appointments as professor of pharmacy practice and family medicine and director of research in the Department of Family Medicine. Dr. Force earned his Bachelor of Science degree in pharmacy from Oregon State University and his Pharm.D. degree from the University of Texas, after which he completed a clinical research fellowship at Ohio State University. He also holds the appointment of affiliate professor of family medicine at the University of Washington.
He is a member of the steering committee of the WWAMI Practice and Research Network with the Department of Family Medicine at the University of Washington. In addition, Dr. Force currently serves as the chair of the Community Advisory Panel of the American College of Clinical Pharmacy's Practice-based Research Network. He has authored more than 50 professional and research publications, presented more than 100 research papers or abstracts, and speaks regularly at professional meetings.
With a focus on pharmacotherapy, evidence-based medicine, medication safety, and rural health service delivery, Dr. Force and his collaborators have received grants and contracts in excess of $5 million while at ISU. Dr. Force has been on the faculty at Idaho State University since 1993.
Thom Hasenpflug is nationally recognized as a unique performer and educational voice, while his compositions for percussion receive international recognition and are played all over the world. He is currently an associate professor of percussion and chair and director of performing arts at Idaho State University.
Dr. Hasenpflug has presented performances and clinics many universities, high schools, and festivals, for several Percussive Arts Society chapter days, and has performed at the 2011 and 2012 International Conventions.
As a composer, he has been commissioned by some of the field's leading percussionists, and has received top awards in the 1995 PAS composition contest for South of Jupiter, as well as receiving the 1993 Louis Smadbeck prize for Six Bagatelles. His percussion quartet, Bicksa, is one of the most widely-programmed collegiate percussion works of the past 25 years. He was also a featured composer-artist at both the 2006 and 2007 International Conventions. Other international performances of his works have occurred in London, Barcelona, Hong Kong, Taiwan, Dublin, Rio de Janiero, Venezuela, and Sweden, by various groups / individuals of note.
He has performed as a member of numerous symphonies, including acting as principal timpanist in the South Dakota Symphony, and most recently principal percussionist with the Idaho State Civic Symphony. Dr. Hasenpflug has performed in symphonic and freelance capacities with artists as diverse as Peter Cetera, the Moody Blues, Blood Sweat and Tears, and many others.
He received his degrees in percussion and composition from Ithaca College and the Doctor of Musical Arts degree from the University of Colorado. Hasenpflug was fortunate to study privately with notable Pulitzer Prize-winning composers during their respective residencies at Ithaca, including John Corigliano, William Bolcom, and Karel Husa. Thom Hasenpflug has percussion works published through K.P.P. (a division of Malletech – MPI), Alfred Music, Bachovich Music, and C. Alan Publications, as well as his own label, "Hasenworks." He is an endorser of Pro-Mark Sticks and Mallets, Remo Drumheads, and Sabian Cymbals. He has a wife and two bunny rabbits.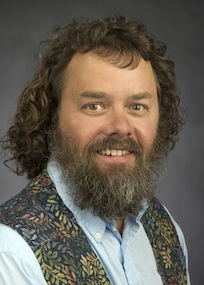 Timothy S. Magnuson is a microbiologist and associate professor in the Department of Biological Sciences at Idaho State University.
He received his Bachelor of Science degree in Biochemistry (1987) from the University of Minnesota, and earned both a Master of Science degree and Ph.D. in bacteriology from the University of Idaho (1996). He then held postgraduate positions at the University of Massachusetts and Montana State University. In 2001, he began a tenure-track appointment at Idaho State University, where he has developed a successful and diverse research portfolio in Environmental Microbiology.
Magnuson's work spans microbial physiology, biochemistry, and ecology, and his research group explores a variety of topics, including toxic metal metabolism and biofuel production. Magnuson has published more than 20 papers while at ISU, and has presented research at national and international conferences on microbiology, bioenergy, and geochemistry. He currently serves as a reviewer and editor for several prestigious microbiology journals, and has been a long-standing member of the American Society for Microbiology.
Magnuson has been awarded more than $1 million in funding from federal and private entities, and most importantly, has mentored 30 postdoctoral, graduate, and undergraduate researchers. His overarching research goal is to understand how the microbial world can help humankind through cleaner energy and toxic waste remediation.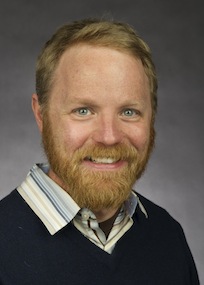 Michael A. Thomas is an associate professor in the Department of Biological Sciences, specializing in evolutionary biology, genome biology, and bioinformatics. His research team has recently been applying this expertise towards understanding potential human health implications of psychoactive pharmaceuticals (e.g., Prozac) that end up in aquatic systems. They use minnows, cell cultures, and other model systems to determine the totality of genes expressed in response to these environmental contaminants, and relate this response to human neurological disorders. This project was initiated while Thomas was on sabbatical at the University of Wisconsin – Milwaukee, and is leading to a much larger interdisciplinary collaborative ISU project involving environmental toxicology of nanomaterials in environmental systems.
Thomas serves as academic director of the Molecular Research Core Facility, which provides research resources and training opportunities for dozens of regional academic, government, and industry researchers. He also serves as director of ISU's NIH-funded INBRE program, which enhances biomedical research infrastructure, opens biomedical research career opportunities for Idaho students, and increases biomedical research activities at ISU.
Since coming to ISU in 2003, Thomas has published 22 peer-reviewed publications and received funding from state, federal and private research foundations. His work has garnered national and international media attention. Prior to arriving at ISU, Thomas conducted postdoctoral studies at the Medical College of Wisconsin in Milwaukee (in the Rat Genome Project team). He earned his Ph.D. at Penn State University, Master of Science degree at Kansas State University, and Bachelor of Science degree at the University of Nebraska.
###
---
Categories: