Five Idaho State University faculty honored as 2013 Outstanding Master Teachers
April 8, 2013
ISU Marketing and Communications
Five Idaho State University faculty members have received 2013 Outstanding Master Teacher awards and will be honored at a reception on April 24.
One will receive the 2013 ISU Distinguished Teacher Award to be announced at the reception.
Receiving Master Teacher awards are; Jeff Brockett, associate professor and program director for the Doctor of Audiology program in the Department of Communication Sciences and Disorders; Paul Link, professor in the Department of Geological Sciences; Diana Livingston-Friedley, professor of voice in the Department of Music; Donna Lybecker, associate professor in the Department of Political Science and Rosemary J. Smith, professor, Department of Biological Sciences.
Jeff Brockett is an associate professor and program director for the Doctor of Audiology program in the Department of Communication Sciences and Disorders. Teaching has always been a part of Brockett's nearly 20 years at Idaho State University. He was hired in 1994 to establish a hearing services program for the veterans of Southeast Idaho. Clinical instruction to graduate students was his first exposure to teaching but as the audiology program grew, he began teaching lab-based courses and this is where his curiosity in teaching began. Since that time, he has taught a wide variety of clinic, lab-based, and classroom courses. Brockett's interest and passion in teaching lead him to further his education at ISU where he earned an education specialist degree (Ed.S) in 1996, and later a Doctor of Education in Instructional Technology (Ed.D) in 2003.
Brockett has a side interest in the learning style and attitude differences that exist across generations. He has had the opportunity to share his interest through presentations with the department faculty as a means of helping to develop effective teaching strategies in the online environment.
Brockett has taught nearly 20 different graduate and undergraduate courses during his time at ISU in a wide variety of instructional formats including face-2-face, lab, clinic-practicum, multiple campus video-conference, completely online, online supplemented, and pseudo-flipped course modalities. Brockett's teaching philosophy is student-centered and focuses on the why as well as the how.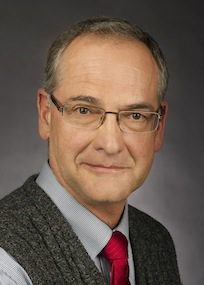 Paul Link came to the ISU geology department in 1980. Since then he has taught classes at all levels, from introductory to graduate, as well as teaching Idaho Historical Geography for the history and political science departments. He is the director of the intensive 5-week Geology Summer Field Camp at Lost River Field Station in Challis, Idaho. In those 33 years Link has supervised over 80 M.S. students, some of whom have gone on to Ph.D. degrees and teaching positions. Some now send students to ISU for their graduate program. There is no higher compliment. Link especially enjoys teaching in field situations, and leading combined undergraduate and graduate Seminar Field Trips across the western U.S. Link regularly teaches by Distance Learning, and rotates four classes on a two-year cycle on Thursday nights. Classes are broadcast on ISU Cable Channel 4. Link attempts to live his professional life as a member of the ISU Geosciences academic community. The success of one is part of the success of all. The whole is greater than the sum of the parts.
Diana Livingston-Friedley says her philosophy of teaching has always been quite simple: to give her students the tools they need to survive for a career in music and, to the extent possible, for life more generally.
Since 2002, she have taught voice-related courses in the Department of Music at Idaho State University.
She has also collaborated with colleagues in the School of Performing Arts on the following ISU productions: The Mikado, A Mini-Magic Flute, Pippin, Three Penny Opera and Into the Woods.
Livingston-Friedley is the founder/coordinator of ISU's Summer Youth Opera Program, a camp for intermediate to advanced high school singers.
Donna Lybecker is an associate professor in the Department of Political Science, specializing in international relations, comparative politics, and environmental politics. Her major areas of research include the Political Borders of North America, Environmental issues facing the Western United States and the U.S.-Mexico border, and, recently, the framing of political discourse. In addition to two books, Lybecker's work includes articles in such journals as Politics and Policy, Environmental Politics, International Journal of Sustainable Society, International Journal of Organization Theory and Behavior, and the Journal of Environment and Development.
Since coming to ISU in 2007, Lybecker has advised the International Affairs Council (2007-2012), served as a founding member of the Sustainability Committee, and serves as Graduate Advisor for the Department of Political Science. In addition she is an associate editor for the Social Science Journal and the International Journal for Sustainable Society, and is Exam Leader for the national Advance Placement exams in Comparative Politics.
Lybecker earned her Ph.D. in Political Science at Colorado State University, a Masters degree in Political Science at Tulane University, and a bachelor's degree in Religious Studies and Latin American Studies at Grinnell College. She was named ASISU Adviser of the Year in 2009, ASISU Teacher of the Year in 2010, and a Master Teacher in 2011.
Rosemary J. Smith is a professor in the Department of Biological Sciences, with more than 20 years of college teaching experience. She joined the faculty at ISU in 1999, after eight years at Nebraska Wesleyan University. She earned her Ph.D. (1991) in Ecology and Evolutionary Biology from the University of Arizona and her B.A. in Biology from Pomona College. She conducts scholarly work in both animal behavior and science education.
Early in her career she was nominated as a "Faculty for the 21st Century" by Project Kaleidoscope, a national organization promoting reform in college science education. She has remained active in science education, taking new approaches to her own courses as well as collaborating on major curricular revisions, mentoring new TA's and faculty, and advising. She was ISU's nominee for CASE U.S. Professors of the Year in 2006.
Smith teaches in the University Honors Program (Biology I), and core courses within the Department (Biology II, Senior Seminar). She has received funding to improve educational opportunities for ISU students, notably two NSF grants: one to enhance the Biology Teaching Methods course for secondary education majors, and another that provided Fellowships to students who partnered with K-12 teachers to enhance science and engineering education in Idaho. She is a lead faculty in the Doctor of Arts in Biology program, teaching graduate seminars on effective college teaching, learning, and the academic career. Smith has also mentored undergraduate and graduate research students, both at ISU and at the Rocky Mountain Biological Laboratory (Colorado).
###
---
Categories: