'Economics of the Simpsons' topic of April 23 presentation at ISU by comedy economist Jodi Beggs
April 18, 2013
ISU Marketing and Communications
The "Economics of the Simpsons" is the topic of a presentation at 7 p.m. Tuesday, April 23, by comedy economist Jodi Beggs at the Frasier Auditorium on the Idaho State University Pocatello campus.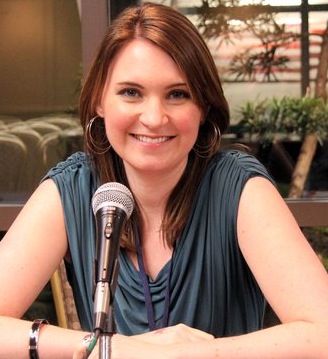 Beggs is a Ph.D. candidate in business economics at Harvard University, where she earned a masters degree in economics. As an undergraduate, she studied computer science and mathematics at MIT – Massachusetts Institute of Technology. She worked as a management consultant after graduation and also finished a master's degree in computer science at MIT.
In addition to classroom teaching, Beggs writes about economics for About.com as well as various other publications, and is a content reviewer for an online learning company. She collaborated with a number of other academics on a book about the economic lessons in "The Simpsons," due out later this year.
"My overall aim is to be more of a writer and a teacher than a researcher, since my strength lies not so much in producing research but instead in explaining that research in a manner that makes people actually want to pay attention," Beggs said on her website www.economistsdoitwithmodels.com.
On that website Beggs also says "I have truly developed a passion for the subject (economics) and really enjoy the opportunity to share that passion with others, especially those people who don't generally like economics."
She said she is obsessed with sports statistics, has been the marketing coordinator for Boston-based rock band and likes to sing karaoke and play piano. She also used to be a competitive figure skater and likes to run marathons.
More information on Beggs is available at economistsdoitwithmodels.com, on Facebook at www.facebook.com/economistsdoitwithmodels
The event is free for ISU students with valid Bengal cards, $3 for ISU faculty and staff and $5 for the public. Tickets will be available at the door. T-shirts will be given away.
The event is being presented by the ISU Economics Club and is sponsored by the Associated Students of ISU, the ISU Student Activities Board, the ISU College of Arts and Letters, Sanctuary Wealth Management and the ISU Credit Union.
###
---
Categories: