Country music legend Don Williams to perform April 18 at Idaho State University Stephens Center
February 12, 2013
ISU Marketing and Communications
Country music legend Don Williams, joined by Colm Kirwan, will perform a concert at 7:30 p.m. April 18 at Stephens Performing Arts Center in the Jensen Grand Concert Hall.
The tickets go on sale Feb. 15 at 10 a.m.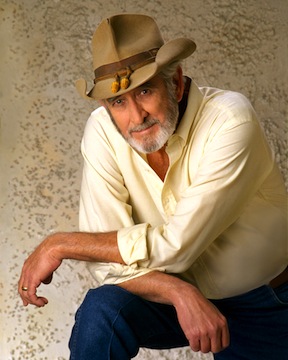 Williams, a Country Music Hall of Fame inductee, was a dominating country-hit maker because of his unique blend of commanding presence and a laidback, easy style that has appealed to adult men and women alike, while cutting across national and genre boundaries.
Born in Florida in 1939 and growing up near Corpus Christi, Texas, Williams was playing guitar by age 12, taught by his mother, and performed in folk, country and rock bands as a teenager. He first gained musical attention as a member of the pop folk trio The Pozo Seco Singers, which had six pop-chart hits in 1966-x67.
Between 1974 and 1991, Williams had at least one major hit every year, including such country standards to be as "Good Ole Boys Like Me," "Till the Rivers All Run Dry," "It Must Be Love," "I'm Just a Country Boy," "Amanda" and "I Believe in You."
He also had a hit duet with Emmylou Harris on Townes Van Zandt's "If I Needed You." Don was the CMA Male Vocalist of the Year in 1978; his "Tulsa Time" was the ACM Record of the Year for 1979.
More information on Williams is available at http://www.don-williams.com/.
Kirawan has moved to Nashville, Tenn., from Northern Ireland in 2009. He is one of Ireland's newest and most exciting country stars. After he moved to Nashville, Kirwan has been co-writing songs with a number of Nashville's well-established and successful songwriters.
Tickets prices are $40 for the lower level and $30 for the upper level and are available at the Stephens Performing Arts Center Box Office in person or by phone at 208-282-3595 from 10 a.m. to 4:30 p.m. Monday through Friday during school weeks, Vickers Western Wear stores in Pocatello and Idaho Falls, or they can be ordered online at http://www.isu.edu/stephens/tickets.shtml.
###
---
Categories: