Classic-Rock Favorite America performs March 2 at Idaho State University
February 4, 2013
ISU Marketing and Communications
Idaho State University's "A Season of Note" will present the classic-rock, chart-topping band America at 7:30 p.m. Saturday, March 2, at the Stephens Performing Art Center's Jensen Grand Concert Hall.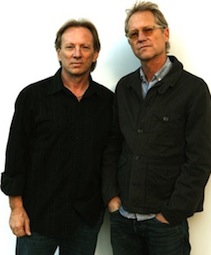 America has spent the last 40 years creating a musical legacy built on their trademark harmonies and timeless sound. Their recording success has stretched throughout the decades and has influenced an entirely new generation to the band's best-known songs such as "A Horse with No Name" and "Sister Golden Hair," both of which reached No. 1 on the charts, and "Ventura Highway."
For more information on America visit the website www.venturahighway.com.
Adult ticket prices for America are $45 for lower level and $40 for upper level seating. Tickets can be purchased at the Stephens Performing Arts Center Box Office, open from 10 a.m. to 4:30 p.m. during the school year.
Tickets can also be purchased over the phone at (208) 282-3595 or online at www.isu.edu/tickets. They can also be purchased at Vickers Western Stores in Pocatello or Idaho Falls. The Box Office is open one hour prior to show times.
###
---
Categories: