Bruce and LaVaun Nelson endow accounting professorship at Idaho State University
July 18, 2013
ISU Marketing and Communications
POCATELLO – Idaho State University alumnus Bruce Nelson and his wife LaVaun Nelson have established the Nelson Family Charitable Trust Endowed Professorship in Accounting for the Idaho State University College of Business (COB). The COB will use the net income from the $250,000 Nelson endowment to augment the salaries of accounting faculty members at the College of Business at Idaho State University.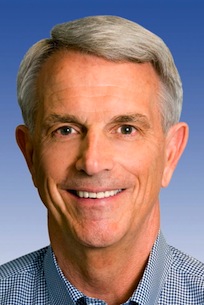 College of Business Dean, Tom Ottaway, expressed his gratitude for the endowment: "Our accounting program at the College of Business has a long tradition of excellence. We are grateful to Bruce and LaVaun for growing this rich tradition. Their donation will attract and retain outstanding accounting faculty."
This is the first endowed professorship in accounting at ISU.
This Bruce graduated from ISU in 1968 with a degree in accounting. He and LaVaun married while both were students at the school. "I am very proud of my ISU accounting degree, and the solid business skills and foundation it provided served me exceptionally well throughout my business career," commented Nelson.
Nelson began his career with Boise Cascade Office Products in 1968 as an Internal Auditor and then held numerous senior management positions until 1990. In 1990 Nelson joined BT Office Products USA as its President and Chief Executive Officer and led the Dutch-owned company's rapid expansion into the U.S. office products industry. In 1995, Nelson joined Viking Office Products as Executive Vice President. Later that year he was named COO and became a board member of the publically owned company. In 1998 Bruce played an instrumental role in the merger of Viking Office Products and Office Depot.
Immediately following the merger of the two companies, Nelson was named CEO of Viking Office Products and President of Office Depot International. In 2001 Nelson became the CEO of Office Depot and shortly thereafter became Chairman of the Board. He held both of those positions until late 2004 when he retired after a 36-year history in the office products industry. He now spends some of his time on two unique charitable boards in North Carolina and Kentucky
Nelson also serves as the Chairman of the COB Leadership Board. The Leadership Board partners with the College and the Dean to promote and advocate for the ISU College of Business.
Contacts: Bruce Nelson: Cell 561-271-1271; Dean Tom Ottaway – 208-282-2601; Mark Arstein, COB Director of Development – 208-949-3859
---
Categories: