Seven new members announced to the Idaho State University Foundation Board of Directors
September 9, 2013
ISU Marketing and Communications
Idaho State University has announced the newest members to join the ISU Foundation Board of Directors this year.
The seven new members include:
• Cassandra "Sandee" Moore, chief operating officer at Eastern Idaho Regional Medical Center of Idaho Falls;
• Timothy Olson, owner of Pinnacle Business Group, LLC of Boise;
• Tammy Halstead, retired chief financial officer of InfoSpace of Redmond, Wash.;
• David Jeppesen, senior vice president of marketing and communications with Blue Cross of Idaho of Eagle;
• Dirk Driscoll, managing partner and owner of Driscoll Brothers Partnership of American Falls;
• Sheldon Alver, plant manager of Monsanto of Soda Springs; and
• Wade Tolman, retired executive vice president and group manager of the Enterprise Technology Group at KeyCorp of Pocatello.
"The Idaho State University Foundation Board is involved in incredible work to build and support Idaho State University, its faculty, staff and students," said Kent Tingey, ISU vice president for advancement. "Each of these seven has a deep commitment to the success of ISU. We express our deep appreciation for their willingness to serve."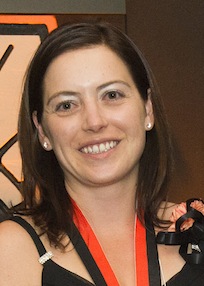 Moore earned her Bachelor of Science degree in 2003 from ISU in health care administration with a business administration minor. She obtained her master's degree from the University of Colorado. During her master's work, she was named the Outstanding MBA Student and recipient of the Health Programs Director's Award.
She began her career with HCA's HealthOne Medical Center of Aurora in Denver, Col. Moore later joined Sunrise Medical Center in Las Vegas as the associate administrator. In 2010, she was named the chief operating officer at Eastern Idaho Medical Center in Idaho Falls.
Moore serves as a member of the Council of Regents, representing Idaho health care organizations and their interests with the American College of Healthcare Executives, a position she was elected to by her professional peers in the state. She is also a board member for the Idaho Falls Domestic Violence Intervention Center.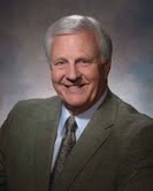 Olson earned his Bachelor of Business Administration and Finance degree in 1970 from ISU and obtained his master's degree in professional administration in 1972.
He began his career in 1977 as director of labor relations with Diamond International Corp. After six years, he became the director of personnel for Sunshine Mining Company in Boise. In 1987 he became vice president of human resource and administrative services for Mines Corp. Four years later he became executive director for Itex Environmental Services and in 1995, he became the executive director for Northwest Mining Association. From 1997-2011, Olson was the director of corporate and governmental affairs for Regence Blue Shield of Idaho. He now owns and operates Pinnacle Business Group, LLC.
Olson has been involved in numerous community associations including the ISU College of Business Advisory Counsel. He has raised and contributed funds towards ISU's Bengal Athletic Boosters, College of Business department and various scholarship funds.
Halstead earned her Bachelor of Business Administration Accounting degree in 1985 from ISU. She began her career in public accounting at Ernst & Whinney (now Ernst & Young LLP). In 2001, she received the College of Business Professional Achievement Award. She has served on the College of Business Advisory Council since 2003 and has been an executive-in-residence. She has also been instrumental in the Master of Accounting Endowed Chair Class Challenge Campaign and has made a substantial pledge to support the College in this campaign.
Halstead has served in various finance and accounting roles in publicly traded companies as well as startups in the Puget Sound region. She previously worked at InfoSpace, Inc. where she initially joined as corporate controller and went on to serve various roles including senior vice president, chief accounting officer and chief financial officer.
Halstead has served on various nonprofit boards, as a community volunteer or mentor with organizations including Pawsitive Alliance, Washington CASH, the Grameen Foundation, Seattle Pug Rescue and City Year of Seattle.
Halstead continuously supports the ISU College of Business in voluntary service and is a member of Gem Legacy Society for her contributions.
Jeppesen earned his Bachelor of Science degree in mathematics and statistics from ISU in 1994. He received his master's degree from Ohio State in 1995.
He began his career with Capital One as the manager of statistical analysis in 1995. In 2007 Jeppesen became the marketing director for all retail banking in the United Kingdom for Barclays. After two years, Jeppesen returned to the United States and in 2012, was named senior vice president for marketing and communications for Blue Cross of Idaho.
Jeppesen has formed two companies in Idaho to manage his private holdings, Surrey Group, and Jeppesen Holdings. He has been involved in many community activities and was a career panelist for the ISU Department of Mathematics from 2010-2011.
Two annual scholarships, the Jeppesen Office Technology Scholarship and the Jeppesen Mathematics Scholarship, have been established and supported by him and his wife since 2004. The Jeppesens were honored at the Gem Legacy President's Donor Recognition Dinner this spring for their contributions.
Driscoll is well known and respected within the agribusiness community. As a managing partner of Driscoll Brothers Partnership, the brothers oversee the farming of more than 20,000 acres of potatoes, wheat, sugar beets and corn. They own and operate Driscoll Potatoes Inc., a fresh potato packaging facility in American Falls that packs and ships potatoes throughout the United States. The family also owns and operates a trucking company, a truck repair and service center, a wholesale and retail oil and fuel company as well as a grain elevator.
Driscoll served on the Bingham County Planning and Zoning Commission, the executive board of the Grand Teton Council of the Boy Scouts of America and has recently servedas president of the Aberdeen Chamber of Commerce.
Alver graduated from Tulane University in 1991 with a Bachelor of Science degree in electrical engineering and a Masters of Business Administration degree in 1995 from the Freeman School of Business. He began work at Monsanto in 1991 in Louisiana. He held management and supervisory roles at the plant before transferring to Fayetteville, N.C., in 1999, where he was the Roundup business unit manager until 2001. He then transferred to Soda Springs, and was later promoted to his current role as plant manager.
Alver is involved with ISU and serves on the Internal Advisory Board in the mechanical engineering department in the College of Science and Engineering. He is also the president of the Evergreen Heights Subdivision; member and local chapter officer of the Safari Club International; member of Pheasants Forever, North American Moose Foundation, and Rocky Mountain Elk Foundation; and was the past president and current board of directors member of the Southeastern Idaho Mule Deer Foundation.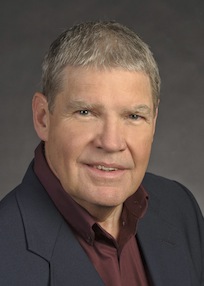 Tolman graduated from ISU College of Arts and Letters with a Bachelor of Science degree in economics in 1975. He began his career at the Idaho Bank & Trust, which was acquired by KeyCorp in 1989, as senior vice-president and manager of operations and planning. In 2003 Tolman retired from his position at KeyCorp headquarters in Cleveland.
After his retirement in 2004, he worked closely with the LDS Foundation to give a donation of a $100,000 Steinway Concert Grand piano for the Joseph and Cheryl Jensen Grand Concert Hall. He and his wife have named seats in the Jensen Grand Concert Hall, Bistline Thrust Theatre and the Black Box Theatre.
Over the last seven years, Tolman has been involved in ISU activities and received awards for his work. Since 2006 he has been a member of the College of Arts and Letters Dean's Advisory Board; from 2009 to 2013 he was the chairman of the College of Arts and Letters Dean's Advisory Board; in 2011 he received the Professional Achievement Award from the College of Arts and Letters; and in 2012 he and his wife were honored at the Gem Legacy President's Donor Recognition Dinner for their generous contributions toward ISU.
For more information visit the ISU Foundation website at www.isu.edu/foundation/board.shtml
###
---
Categories: