Idaho State University will induct five into Sports Hall of Fame on Nov. 9
October 31, 2013
ISU Marketing and Communications
The Idaho State University Office of Alumni Relations and ISU Alumni Association will induct five new members into its Sports Hall of Fame on Saturday, Nov. 9.
The new members include Edward E. Smith, Fairfield, Idaho, baseball, 1970-73; Nancy Espeseth, Blackfoot, softball and basketball 1980-84; Telly K. Lockette, Miami, Fla., football 1995-97; Jackie Poulson (deceased), Blackfoot, track and field 1999-2003; and James H. "Byrd" Yizar, Pocatello, Lifetime Achievement Award.
The induction ceremony at noon Nov. 9 in the Rogers Black Box Theatre in the Stephens Performing Arts Center is open to the public. The new inductees will be introduced at halftime of that afternoon's ISU football game against Portland State University, which kicks off at 3:05 p.m.
Biographies of the inductees follow:
• Edward E. Smith – From an early age, in his hometown of Bakersfield, Calif., athletics were always important to Smith. It was at ISU that he met Sunnie Sweet, his wife, and where he learned the value of higher education.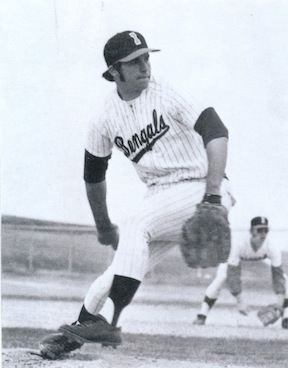 Smith was an All-Conference right fielder in 1970 and 1971, All-Conference pitcher in 1971-1972, and led his team in RBI's in 1972. He was MVP in 1972. He was Big Sky Pitcher of the Year for the All-Stars in 1972. Smith set and holds ISU records in games started and completed, nine; innings pitched, 69; strike outs, 60; and number of wins, 10 and 2.
Smith was drafted by the California Angels in the spring of 1973 as a pitcher but was released in 1974. He returned to Bakersfield where he began his career in real estate and development. In 1982, he and Sunnie and their family moved to Fairfield, Idaho, where he is currently the Owner/Broker of Town and Country Real Estate. He is extremely involved and committed to his community.
• Nancy Espeseth – Espeseth was a pioneer in the women's athletics program at ISU, playing two sports in the early years of Title IX. To say she was an exceptional athlete is an understatement. She was an exceptional point guard and still holds the all-time assists record at ISU of 405.
In basketball, she was a playmaker. In softball, no player was more versatile. Espeseth was team captain for three years in women's basketball and softball. She ranks among the top ISU athletes in assists per game and stolen bases.
After obtaining her degree from ISU in psychology, Espeseth went to work for Idaho Power Company for nine years. She was looking for a new calling and thought about going back to school but a job working in Corrections interrupted her plans. As they say, the rest is history! Her professional career with the Idaho Department of Corrections mirrors her athletic career with an exceptional work ethic and the desire to go the extra mile.
• Telly K. Lockette – Originally from Miami, Fla., Lockette traveled 2,500 miles to play football and obtain a college degree. At ISU, he did both exceptionally well. Coach Rob Bolks, ISU defensive coordinator in 1995-96, described Lockette as a defensive coordinator's dream. He had the combination of skills that allowed coverage of inside receivers, and even though not statuesque in the football sense, Lockette could still play off bigger blockers and support the run defense. This worked only because he had a big heart that pushed him to a level all coaches seek in their players- relentless effort and leadership by example.
Lockette had an abundance of toughness, determination and perseverance. Never were these qualities more evident than the summer after his freshman year. While at home in Miami, he suffered a traumatic head injury. Though he nearly succumbed to his injury, Lockette recovered. After a redshirt year, he was a three-year starter at linebacker in 1995-97, all the while playing with a steel plate in his head.
Lockette was voted team captain in both 1996 and 1997. He was selected first-team All Big Sky Conference in 1996 and 1997. He was named the Outstanding Defensive Player of the Year in 1997, and received post-season honors as a member of the All-American team in both 1996 and 1997.
Now coaching receivers at the University of South Florida, Lockette continues impacting the lives of young athletes as a teacher and mentor, allowing them to follow in his footsteps to succeed on and off the field.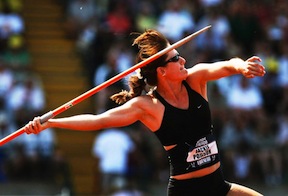 • Jackie Poulson – Poulson's résumé speaks to her excellence. She was a six-time Big Sky Conference Champion: in the heptathlon in 2002 and 2003, the 400 hurdles in 2002, 4 X 400 relay both indoors and outdoors in 2003, and the 4 X 100 relay in 2003. Additionally, she was an NCAA All-American in the heptathlon in 2002 and 2003. She competed in the 2004 and 2008 Olympic trials in the heptathlon. Poulson was recognized in 2002 as ISU's Most Valuable Track Athlete and the 2003 Outstanding Track Athlete.
She was an excellent student, completing her BA in four years and then obtaining her master's degree and teaching certificate. She came to ISU from American Falls as a student athlete, obtained two degrees and went to work for the program she loved. Her contribution to the university and the track and field program and its athletes is nothing less than phenomenal. Her impact as a coach, recruiter and mentor likely exceeds her accomplishments on the track.
ISU Head Track Coach Dave Nielsen, Jackie's mentor and friend, said, "In the relatively short span of 13 years, Jackie's contribution to ISU is no less than legendary. This past fall, our hearts were all broken when she left us in a tragic and untimely manner. Jackie is truly the pride of the Bengals. She is so deserving of this honor."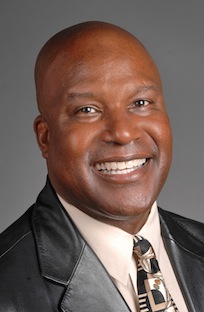 • James H. "Byrd" Yizar, Jr. – James Yizar, better known as Byrd to teammates, colleagues, friends, students, faculty and staff, was a fine track athlete. He was on championship teams, was an individual and team winner, and was recognized for those accomplishments.
However, being recognized with the Lifetime Achievement Award for the ISU Sports Hall of Fame encompasses more than athletic accomplishments. Since ending his ISU track career, he has maintained a working relationship with the university and is a mentor for students and student athletes. He has served in professional roles at ISU, including counselor/advisor to director of TRiO Programs, associate dean of students, and now his current position as associate director at the Student Success Center.
Yizar has helped many at-risk students and athletes continue their educational journey. He has developed many programs to connect students with the local community; many are still being used by both the university and surrounding communities.
Yizar has served as president of the local NAACP and the Centennial Rotary Club. He has been recognized two times by Alpha Kappa Psi as the Advisor of the Year. He is the recipient of the Pocatello Mayor's Human Relations Committee's Humanitarian Award and the Pocatello and NAACP Ron Timpson Award for Community Service.
###
---
Categories: