Idaho State University School of Performing Arts to host New Year's Eve Gala
November 12, 2013
ISU Marketing and Communications
Idaho State University School of Performing Arts will host the 2013-14 New Year's Eve Gala inside the Stephens Performing Arts Center on Dec. 31 beginning at 7 p.m. for a night of wine, dinner and first-rate entertainment from the era of "The Great Gatsby."
The event, hosted by the College of Arts and Letters, is an opportunity for the community to show support and appreciation for the talents of the students and faculty of ISU.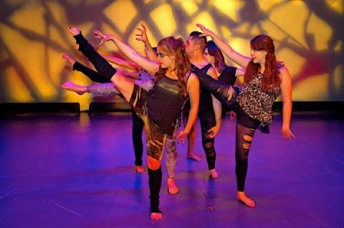 All proceeds will go to scholarships for Visual and Performing Arts students.
Formal dress is required. Guests may also wear period clothing from the '20s if they choose to do so.
The College of Arts and Letters is the largest college at ISU and is home to the only school of performing arts in the state. The Stephens Performing Arts Center houses several venues tailor-made for showcasing those arts, including the Jensen Grand Concert Hall, the Bistline Thrust Theatre, the Rogers Black Box Theatre and the Marshall Rotunda.
A string quartet will set the mood in the rotunda. Afterward, welcoming concert music will be showcased in the Jensen Grand Concert Hall followed by varied musical groups performing throughout the evening.
In the Rogers Black Box Theatre, art and photography students will be showcasing some of their original work while the theatre department will host vignette presentations in the Bistline Theatre. Closer to midnight, swing-dancers from the ISU dance department will perform to big band music provided by the headlining ISU jazz band, directed by Pat Brooks.
There will be valet parking for guests and champagne at midnight as everyone joins in singing "Auld Lang Syne."
Flowers by LD will decorate the event with fabrics and floral arrangements, completing the 1920s setting. Chartwell's will provide food and non-alcoholic drinks, while wine and champagne will be provided by Hayden Beverage.
Tickets are $150 per person and can be purchased by contacting Gretchen Jensen at (208) 282-3207.
For more information visit www.isu.edu/cal/gala.shtml.
###
---
Categories: