Idaho State University-Meridian's Russell Spearman recognized for distinguished service
December 20, 2013
ISU Marketing and Communications
Idaho State University-Meridian senior research associate, Russell Spearman, has received the Distinguished Service Award from the Department of Physical Education and Human Performance at Manhattan College in Bronx, N.Y.
Spearman graduated from Manhattan College in 1980 with a bachelor's degree in physical education. The college will honor him during an induction ceremony Feb. 21 in New York.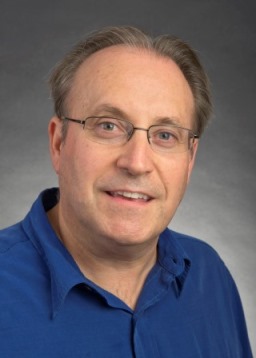 Nominated by his peers, Spearman was selected for serving his "profession in an exemplary way," according to committee chairwoman, Lisa Toscano.
Spearman, who joined ISU in 2000, is based in the Institute of Rural Health. Over the past decade, he and the IRH have secured $2.1 million in federal grants to assist survivors of traumatic brain injuries, including Iraq war veterans, and their families.
Last spring, the U.S. Health Resources and Services Administration honored Spearman with a 2013 Federal Traumatic Brain Injury Program Award. The federal agency applauded Spearman for developing Idaho's TBI Virtual Program Center and Grand Rounds approach to public education and brain injury training, which serves all areas of Idaho.
###
---
Categories: