Idaho State University 2013-14 'A Season of Note' series announced
August 7, 2013
ISU Marketing and Communications
Idaho State University will host a range of entertainment productions in the 2013-14 "A Season of Note" series, including concerts by, Three Dog Night Nov. 2, John Anderson with Tracy Lawrence Mar. 24, Chris Botti April 1, and Jake Shimabukuro April 29.
"This season's entertainment series is the most diverse and dynamic that we have offered," said George Casper, ISU director of events. "From jazz and rock and roll to country western and opera, our patrons will enjoy the variety and quality of the performances."
There are 10 shows in this year's series. All performances will be held in the Joseph C. and Cheryl H. Jensen Grand Concert Hall of the ISU L.E. and Thelma E. Stephens Performing Arts Center.
Tickets range in price from $11 to $59, depending on the show and seat selection.
Season tickets go on sale Aug. 16 and individual performance tickets go on sale Sept. 13. Tickets can be purchased at the Stephens Performing Arts Center Box Office, open from 10 a.m. to 4 p.m. through the summer and from 10 a.m. to 4:30 p.m., Monday-Friday during the school year.
Tickets can be purchased over the phone at (208) 282-3595, or online at www.isu.edu/tickets. They can also be purchased at Vickers Western Stores in Pocatello or Idaho Falls and the Pond Student Union Building. The Box Office is open one hour prior to show times.
There are three season ticket packages available: Package A, the full season, for $300 main level or $255 balcony; the five-performance Package B, which includes Three Dog Night, The Fab Four, Herman's Hermits starring Peter Noone, The Bronx Wanderers, and Dragonfly Orchestra $148 main level, $130 balcony; and the five-performance Package C, which includes tickets Chris Botti, The Marriage of Figaro, Celtic Nights, John Anderson with Tracy Lawrence, and Jake Shimabukuro, $153 main level and $127 balcony. These prices do not include the $4 postage and handling fee.
Ticket prices for the individual shows are noted below with prices for main and lower levels in parenthesis. More information is available at www.isu.edu/tickets/.
All shows begin at 7:30 p.m. Upcoming series shows are:
• Oct. 18 – The Fab Four, Tickets – ($28, $24)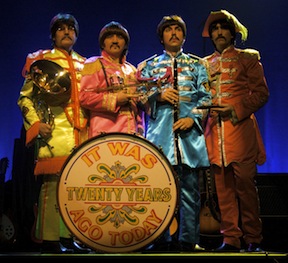 The Fab Four is elevated far above every other Beatles Tribute due to their precise attention to detail. With uncanny, note-for-note live renditions of Beatles' songs, the Fab Four will make you think you are watching the real thing. This loving tribute to the Beatles has amazed audiences around the world including Japan, Australia, France, Hong Kong, The United Kingdom, Germany, Mexico and Brazil. Hear record-perfect live performances of such classics as "Can't Buy Me Love," "Yesterday," "A Day in the Life," "Twist and Shout," "Here Comes the Sun" and "Hey Jude."
Website: www.thefabfour.com.
• Nov. 2 – Three Dog Night, Tickets – ($45, $40)
Legendary music icons, Three Dog Night, had 21 consecutive Top 40 hits, including 3 #1 singles, 11 Top 10s, 18 Straight Top 20s, 7 million-selling singles and 12 straight RIAA Certified Gold LPs. In the years 1969 through 1974, no other group achieved more top 10 hits, moved more records or sold more concert tickets than Three Dog Night. Top hits include "Mamma Told Me (Not to Come)," "Joy to the World," "Black and White," "Shambala," "Easy to be Hard," "An Old Fashioned Long Song" and "One." "Joy to the World" became the band's biggest hit in 1971, spending six weeks on top of the pop charts. Since 1986, the band has performed more than 2,200 shows including two Super Bowls.
Website: wwww.threedognight.com
• Nov. 14 – Opera Idaho Presents The Marriage of Figaro, Tickets – ($25, $21, $15 $11)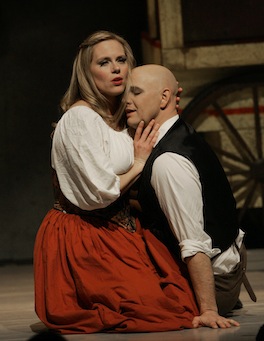 One of the greatest operas ever written, "The Marriage of Figaro" is a witty, yet profound tale of love, revenge and forgiveness set in the late 18th century.
Figaro, valet to Count Almaviva, and Susanna, maid to the Countess, are set to be married, but the Count has his own designs on Susanna's virtue.
Naturally, Figaro is determined to prevent the Count from compromising his fiancée.
What follows is a hilarious exercise in duplicity that leads to a blissful, memorable finale, all set to Mozart's timeless music. Though set in the late 18th century, the opera resonates with contemporary audiences.
Website: www.operaidaho.org
• Dec. 21 – An Olde English Christmas with Herman's Hermits Starring Peter Noone, Tickets – ($36, $32)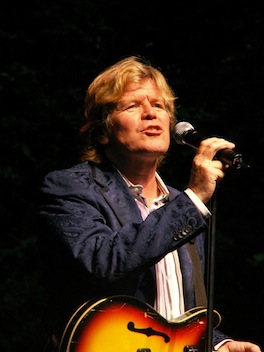 Universally regarded as one of rock and roll's finest and most versatile entertainers, Peter Noone is second to none! Star of stage, screen and record, Noone's performances are the stuff of legends that deftly deliver a broad palette of music through his voice which defined a generation.
Rock's premiere raconteur packs plenty of puns but pulls no punches with his music.
Peter Noone is the real deal with more than 60 million records sold.
He has 20 top 40 hits including "I'm Henry VIII, I Am," "Mrs. Brown You've Got a Lovely Daughter," "I'm Into to Something Good" and "Wonderful World."
Website: www.peternoone.com
• Jan 18 – Celtic Nights, Tickets – ($28, $24)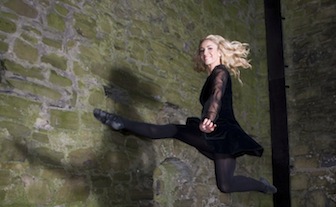 Drawn from the history and folklore of Ireland and her Celtic cousins, Celtic Nights will bring the audience on a stunning musical journey of a people leaving and arriving, telling the tale of emigration and how people's lives were spent in a world traveling by rail, horses and ships. Dances will be danced, music will be played and you will be left with a memorable evening of total entertainment for all who have come to be a part of Celtic Nights. The cast of three male vocalists and three beautiful female singers, six of Ireland's most talented and coveted international dancers and our fine musicians, will leave the concert hall ringing with the sounds of Celtic Music old and new.
Website: www.celticnights.ie
• Feb. 20 – The Bronx Wanderers, Tickets – ($28, $24)
"One part "Oldies," two parts "Rock N' Roll," The Bronx Wanderers are the "perfect musical storm," effortlessly creating the perfect level of synergy between generations and the music, the family and the band that pulls it all together.
Like their new CD title implies, this is a father and two sons that dare to dream. United by their passion for great music (regardless of the decade), former gold record producer Yo' Vinny and sons Vinny "The Kid" and Nicky "Stix" form the heart and soul of this pitch perfect band that delivers a non-stop barrage of hit after hit after delicious hit.
Website: www.thebronxwanderers.com
• March 24 – John Anderson and Tracy Lawrence, Tickets – ($40, $30)
Country superstars John Anderson and Tracy Lawrence will team up for an unforgettable acoustical evening.
Anderson, whose successful career has lasted more than 30 years, has charted more than 40 singles in the Billboard music charts, including five number ones: "Wild and Blue," "Swingin'," "Black Sheep," "Straight Tequila Night," and "Money in the Bank."
Lawrence, who has one of the most recognizable voices in country music, has enjoyed 22 songs on the Billboard top 10 charts with 18 number one singles, selling over thirteen million albums. The multi-platinum CMA and ACM award-winning recording artist has helped shape the sound of country music for two decades, recently celebrating 20 years in music. Few country artists have ever known the kind of success that Tracy Lawrence has earned and the influence his iconic voice has contributed to the country music genre.
Websites: www.johnanderson.com and www.tracylawrence.com
• April 1 – Chris Botti, Tickets – ($59, $49, $42)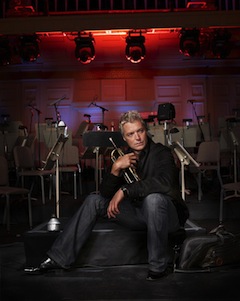 Chris Botti has become the world's largest-selling American jazz instrumentalist artist. His success has crossed over to audiences usually reserved for pop music and his ongoing association with PBS has led to four #1 Jazz Albums, as well as multiple Gold, Platinum and Grammy Awards.
Since the release of his first solo album in 1995—he has created a series of recordings which have made him a virtual genre-of-one in the realm of contemporary jazz while at the same time capturing the attention of the pop music world.
Botti has collaborated with many performers over the years including Paul Simon, Aretha Franklin, Natalie Cole, Bette Midler, Joni Mitchell, Natalie Merchant, Scritti Politti, Roger Daltrey and others. Botti also has had the distinguished honor of performing a concert at the White House during a state dinner for the President of China.
Website: www.chrisbotti.com
• April 10 – Dragonfly Orchestra, Tickets – ($28, $24)
The core of the Dragonfly Orchestra is a self-contained musical ensemble that bridges the gap between eastern and western performance sensibilities and styles.
The ensemble consists of eight female musicians performing Western Classical-Crossover music styles on standard Western Classical instruments.
They deliver a high energy, choreographed, stylistic performance that highlights the diversity and intensity of their playing. Original compositions, folk, pop, classical, jazz, movie/television/Broadway themes will all be a part of the musical set list for the show.
Website: www.dragonflyorchestra.com
• April 29 – Jake Shimabukuro, Tickets – ($28, $24)
In his young career, ukulele wizard Jake Shimabukuro has already redefined a heretofore under-the-radar instrument, has been declared a musical hero by Rolling Stone, won accolades from the disparate likes of Eddie Vedder, Perez Hilton and Dr. Sanjay
Gupta, wowed audiences on TV (Jimmy Kimmel, Conan), earned comparisons to Jimi Hendrix and Miles Davis, and even played in front of the Queen of England.
Shimabukuro's new record Grand Ukulele, an ambitious follow-up to 2011's Peace, Love, Ukulele (which debuted at #1 on the Billboard World Charts), finds him collaborating with legendary producer/engineer Alan Parson's, best known for his work in Pink Floyd's Dark Side of the Moon, The Beatles' Abbey Road and his own highly successful solo project.
Website: www.jakeshimabukuro.com
###
---
Categories: