Ten Idaho State University alumni honored with 2012 Professional Achievement Awards
April 24, 2012
ISU Marketing and Communications
Ten Idaho State University alumni will be honored with ISU Professional Achievement Awards at ISU Commencement exercises on Saturday, May 5, in Holt Arena.
Professional Achievement Award recipients are alumni who have made important contributions to their careers or profession, to the social, political or economic well-being of the world around them and have shown continued community and civic involvement in addition to their association with and contributions to Idaho State University. Individuals selected for these prestigious awards have been out of school at least 10 years and have excelled in their chosen field attaining significant success and accomplishments.
Professional Achievement Award recipients for 2012 are: Stephen L. Beckley, from Fort Collins, Colo., College of Arts and Letters, Fine Arts and Humanities; Jason Bohne, Frederick, Md., College of Arts and Letters, Social and Behavioral Sciences; James W. Mahar, Pocatello, College of Science and Engineering, Natural and Physical Sciences; Frank A. Angelo, Avon, Conn., College of Science and Engineering, Engineering; Brent Fauré, Pocatello, College of Education; Gary D. Campbell, Houston, Texas, College of Business; Darwin Pugmire, Meridian, College of Technology; Peter See-Kong Woo, Indio, Calif., College of Pharmacy; Enid Davis, Idaho Falls, Division of Health Sciences; and Alene Harrison, Orem, Utah, Division of Health Sciences, School of Nursing.
Biographies of the winners follow.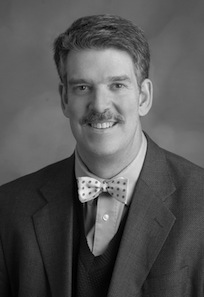 College of Arts and Letters, Fine Arts and Humanities — Stephen L. Beckley, Fort Collins, Colo.: Steve Beckley's roots with Idaho State University precede his degree by many, many years.
When speaking of ISU, he proudly notes that the Nursing Building on the ISU campus was named after his mother, Helen V. Beckley, "despite my 11 years of attending ISU." Obtaining his Bachelor of Arts degree in speech in 1982, Beckley initially worked for an employee benefits firm and was assigned student health insurance accounts. After a few years working for someone else and being an entrepreneur at heart, he formed his own firm, Stephen L. Beckley and Associates in 1991. Beckley's firm is considered one of the foremost authorities on college and university health benefits in the nation as well as one of the most trusted and ethical firms in this field. Additionally, Steve has partnered with Doreen Hodgkins to form Hodgkins Beckley Consulting, LLC.
Because of his advocacy for students, Beckley co-organized the Lookout Mountain Group, a non-partisan organization devoted to considering health care reform for the college student population. This group has played a key role in the promotion and preservation of quality student health insurance/benefit programs under health care reform.
Not to be overshadowed by his professional success, the personal side of Beckley's life is equally impressive. He has been married to his wife Stephanie for 25 years and considers himself blessed with his two daughters, Rachel and Julia. A self-described motorcycle enthusiast and couch potato, Steve has transformed himself into a bicycle-riding monster. He now regularly rides the mountains of Colorado at every opportunity and even has a bicycle that breaks down to fit in a suitcase so he can take it with him on business trips.
In 2006, Steve established the Helen V. and Robert Beckley Scholarship Endowment at Idaho State University to honor his parents and to give back to the university that he credits for giving him a chance when he was young and out-of-control. This scholarship provides annual awards for full-time Nursing majors in their junior or senior year. Beckley still desires to establish a Colorado Alumni Chapter for Idaho State University but in the meantime directs his support for ISU to his endowment, the I Love ISU scholarship campaign and Bengal Athletic Boosters.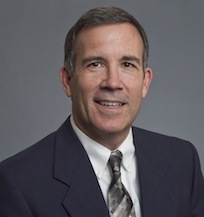 College of Arts & Letters, Social and Behavioral Sciences – Jason Bohne, Frederick, Md.: Bohne graduated from Idaho State University in 1998 with a Bachelor of Arts degree in mass communications and advertising with a public relations emphasis. An internship at the Idaho National Laboratory led him to a position with the INL where he joined Bechtel. He subsequently managed communications for the controversial Yucca Mountain Project outside Las Vegas. Bohne currently serves as the manager of public affairs for Bechtel National, Inc. (BNI), a leading engineering, procurement, construction and project management contractor for the federal government on projects across the United States and locations around the globe.
Though his employment necessitated moving to Maryland in 2001, Bohne has never given up his ties to Southeast Idaho or Idaho State University. Every February, Bohne can be found at ISU, inside Holt Arena, serving as the volunteer media director for the Simplot Games, another relationship that began for Bohne with an internship. Additionally, Bohne serves as a Games board member. Because of this relationship and the success he achieved through internships while at ISU, Bohne continues to give back by providing internships and other learning opportunities to ISU students while promoting the Simplot Games.
Bohne's daughter is now a student at ISU. He and his wife Yvonne also have four sons. Jason has been a longtime youth baseball and softball coach, volunteers with his church and the Boy Scouts, enjoys photography and being outdoors. He and his family live in Maryland where they miss the West but appreciate the history and other opportunities the area provides.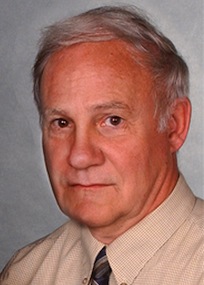 College of Science and Engineering, Natural and Physical Sciences – James Mahar, Pocatello: Mahar was raised in Rochester, N.Y. and graduated from Aquinas Institute. He and fellow Aquinas alumnus, Ed Aleo, boarded a train and headed for Pocatello to attend Idaho State University and play football. They checked into Dyer Hall and began their lives as student athletes.
Mahar's experiences at ISU could not have been better for him. He enjoyed playing football for Babe Caccia, who encouraged him to study hard and also hired him to tutor fellow athletes. It was Mahar's intention to obtain a degree in geological engineering, but during his sophomore year the program was discontinued. Rather than transfer to Montana State University, Mahar changed his major to geology because he respected the professors and had already made many friends in Idaho. During his junior year, he met and married his wife, Carol Bowser.He graduated from ISU with a Bachelor of Science degree in 1967.
Jim and Carol went to Colorado State University where Jim had a teaching-research assistant in hydrology and he earned his master's degree in 1972. He accepted a graduate assistantship at the University of Illinois where he earned his doctorate in 1977. At the University of Illinois he studied under the pioneers and most prominent experts in the field of engineering geology/geotechnical engineering. His doctoral research was in advanced shotcrete design and application, which was implemented for the first time in the Dupont Circle Subway Station in Washington, D.C. While working on that project, Mahar quickly gained a reputation for his expertise about geology. He was invited to consult on a number of construction projects around the world and his company, Geotechnical Engineering, Inc. evolved.
He is known as one of the world's foremost experts in tunneling and mining subsidence and he has resolved hundreds of construction challenges.
Mahar and his wife moved back to Pocatello in 2000. Jim continued his worldwide consulting and joined ISU's faculty in 2002. Teaching and sharing his expertise with students is one of Mahar's greatest pleasures. He is a contributor to his community. He currently serves on the Zoning Organization Committee, an engineering geology development committee for the City of Pocatello, and is a member of the Pocatello Rotary Club. Jim and Carol are the parents of two daughters. They greatly enjoy spending time with their two grandchildren, Megan Jackson, Pocatello, and Daniel Mahar-Sago, Champaign, Ill.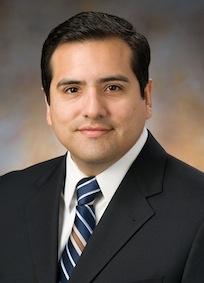 College of Science and Engineering, Engineering – Frank Angelo, Avon, Conn.: Angelo earned his Bachelor of Science degree in engineering from Idaho State University in 2000, a Master of Business Administration degree from New York University in 2009, and will complete a Master of Science degree in engineering management next year from the University of Michigan. Angelo's professional career includes working for Fortune 100 companies, as well as venturing out on entrepreneurial projects.
An avid automotive enthusiast, Angelo achieved his childhood dream of working for Ford Motor Company upon graduation. This alignment presented him with unique opportunities including being part of the small team tasked with releasing the world's first Hybrid SUV, spearheading new technologies such as Ford's electronic throttle control (drive-by-wire) system, and international assignments in Argentina and Venezuela.
At Ford's Volvo Cars division, he ultimately became responsible for driving North American product strategy for an unprecedented four vehicle lines. Angelo is now responsible for Pratt & Whitney's global EcoPower franchise operations, where he led his group to successfully expand operations to 20 global locations in just two years.
In his spare time, Angelo enjoys working on entrepreneurial ventures and is the founder of the Reed-Frank Group, co-founder of Audible Auto (an automotive infotainment start-up), and is also a board member at Future City Inc. where he mentors inner city youth.
Born and raised in New Jersey, he regards his time at ISU and Pocatello as a balancing influence that enhanced his professional development. He is supportive of his alma mater. Angelo currently resides in Connecticut with his wife, Becky, who is also an ISU alumna, and their two children.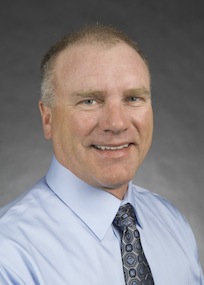 • College of Education — Brent M. Fauré, Pocatello: Fauré received his Bachelor of Science Degree in education-health and physical education from ISU in 1980 and his master's degree in physical education-athletic administration in 1986. Fauré has been a teacher in the Pocatello-Chubbuck School District for the past 31 years. He taught for 27 years at Highland High School (health professions and sports medicine) and served as the head athletic trainer for 27 years. The past four years he has been at Century High School (sports medicine, EMT and physical therapy aide training).
Fauré has been a pioneer in the high school sports medicine curricular program in Idaho. He helped write the curriculum for Idaho Professional Technical Education Sports Medicine programs statewide. He and his program have been featured in several national publications.
He currently has 120 students enrolled in his medical programs housed at Century High School and part of the Gateway Medical Academy. They provide professional technical, medical education and attract students from all three local high schools. Fauré's teaching philosophy is based on the value of clinical education and creating mentorships for his students. As part of that, he has established close relationships with Portneuf Medical Center, Pocatello and Chubbuck Fire departments, numerous area physicians, surgeons and physical therapists. This facilitates a wide variety of clinical experiences for his students.
Since 1988 Fauré has owned Tri Med Sports Medicine, which provides educational and clinical sports medicine outreach to amateur sport leaders and athletes throughout Southeast Idaho. It covers more than 25 major sporting events each year and is responsible for the care of more than 50,000 athletes annually.
Fauré has been recognized with many awards including the National Athletic Trainer's Association Distinguished Service Award and Northwest Athletic Trainer's Association Distinguished Service Award, both in 2007, and was recipient of the Highland High School Teacher of the Year in 2005.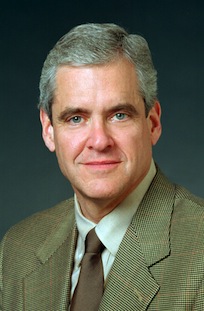 College of Business – Gary D. Campbell, Houston:
Moving with his family in 1965 from Nebraska to Pocatello was the beginning of what has become a 45-year relationship with Idaho State University for Campbell. After graduating from Highland High School, Campbell enrolled at Idaho State University and obtained his Bachelor of Business Administration degree in finance in 1972.
Campbell has carved out a highly successful career since his graduation from ISU. Initially, he went to work in the banking industry for 11 years with Idaho First National Bank and Idaho Bank and Trust Company. Campbell has been an executive with Dinerstein Companies where he was the chief investment and financing officer, and with Midway and Paul Comstock Partners, where he provided expertise in banking, investing, capital markets, wealth management and real estate equity placement. Campbell has his securities law license and is frequently sought after for his expertise speaking before congressional committees on issues of low-income and multi-family housing and the Wall Street Stock Exchange Commission. In December 2011, Campbell became president of Bellmann Interests.
For the past 17 years, Campbell has served Idaho State University, starting as a member of the Alumni Board of Directors, president of the Alumni Board, liaison to the ISU Foundation Board for the Capital Campaign, member of the College of Business Advisory Council, member of the ISU Foundation Board and currently serving on the Investment Committee and as chairman of the Finance Committee. This year Campbell will conclude the last of his three-year consecutive terms on the ISU Foundation Board of Directors. In 2005, Campbell was awarded the ISU President's Medallion award, acknowledging his personal achievement, philanthropy and service.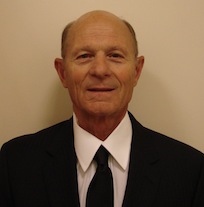 College of Technology – Darwin Pugmire, Meridian:
Pugmire received his certificate in instrumentation technology from Idaho State University in 1964. He began his career as a power plant oiler with Idaho Power Company. He held many positions with Idaho Power and recently retired after 30 years of service, as the general manager of power production.
Under Pugmire's leadership at Idaho Power, new efficiency programs were developed, the reliability of existing facilities was increased, and new automation technologies to the power generation resource in the Idaho Power generation fleet were added. He led Idaho Power through a period of unprecedented growth in the company's customer base.
With Pugmire's guidance, Idaho Power installed its first gas-fired combustion turbine generators. However, Pugmire's expertise extended beyond the technical and mechanical area. He was actively involved in improving employee communication, developing management strategies that were enhanced by the company's workforce talent and helped establish a cooperative culture within Idaho Power that is a model for other utilities.
When approached about the creation of an Energy Systems Technology and Education Center (ESTEC) at ISU, he offered Idaho Power Company's full support to the project. Pugmire is grateful for his education from ISU and embodies the things the College of Technology hopes all graduates will accomplish – continued advancement, positive and long-lasting contributions to their companies and industries, caring for their fellow workers and communities, and the willingness to aid and support Idaho State University and its mission.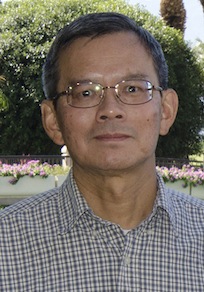 College of Pharmacy — Peter See-Kong Woo, Indio, Calif.: Born and raised in Hong Kong, Woo was attending junior college in Brawley, Calif. He was looking for a pharmacy school in Wyoming but Idaho State University seemed a better fit because of its size and the quality of education he would receive for a reasonable price.
Woo remembers his education at ISU and his time with the Bengal ROTC rifle drill team fondly. Not only did he receive a quality education, he also gained many lifelong friends. After graduating in 1975 with a Bachelor of Science degree in pharmacy, Woo worked at an old-fashioned soda foundation drug store in El Central, Calif. At the same time, he gained inpatient experience at Calexico Hospital. A few years later, an opportunity arose and he moved his family to Indio, Calif., where he took a position as a pharmacist at Physician Medical Center. In 1985 Woo was able to start his own business and opened Town Square Pharmacy. He continues to practice pharmacy, serve his community and since 2009, enjoy time with his grandchildren.
Woo created and has been the driving force for the Asian American Scholarship Endowment in the College of Pharmacy. He and his wife have also funded the "Mee C. Woo Nursing Scholarship" for full-time nursing students in the College of Health Professions.
Woo is grateful for his education and knows that his success began with the excellent education received at ISU.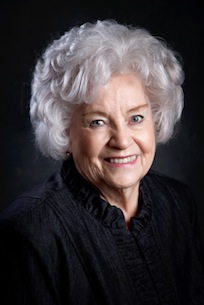 Division of Health Sciences, College of Health Professions –Enid Lee Davis, Idaho Falls: Davis' higher education started with a Bachelor of Education degree and elementary and secondary certificates from the University of Alberta, Edmonton, Alberta Canada. She received her master's degree in counseling from Idaho State University in 1978 and her Doctor of Education degree in 1983. Davis has professional accreditation as a licensed clinical professional counselor, licensed social worker and a national certified counselor.
At the time of her graduation, licensure for counselors was just beginning and she became involved in this movement. Her skills, knowledge of the legislative process and personal contacts resulted in Idaho being one of the early states to have counselor licensure. She has been recognized by the American Counseling Association for her work in this area and was appointed to the National Licensing Committee and became a consultant for other groups in various states seeking licensure.
She has been involved in adoption issues and has worked tirelessly in this area not only in Idaho but also in Eastern Europe. The number of lives she has touched is countless. Other aspects to Davis' professional career include teaching the Practice of Counseling to master's students at Brigham Young University, a home economics teacher to junior and senior high school students, and serving three days in the Idaho Legislature as a substitute for Idaho Senator Bart Davis.
Presently, Davis is a part-time clinical practitioner with the LDS Social Services, Idaho Falls Agency. She has served on the ISU Counseling Department Advisory Board for many years and is still sought for her sage advice. Davis has been married to her husband Harold William Davis for 59 years, has eight children, 32 grandchildren, 26 great-grandchildren, four foster children, five foster grandchildren and three foster great-grandchildren.
Division of Health Sciences, School of Nursing – Alene Harrison, Orem, Utah: Harrison obtained her Bachelor of Science degree in nursing in 1965. She worked many years to make a significant impact on nursing and nursing education. In 1969, she received a Master of Science degree in psychiatric-mental health nursing from the University of Michigan and a Doctor of Education degree in psycho-educational processes from Temple University in Pennsylvania in 1988.
She returned to ISU as a faculty member and then as chair for the Department of Nursing from 1987-1995. During her tenure at ISU, she had administrative responsibilities for undergraduate and graduate programs. She was instrumental in obtaining State funding to implement the Family Nurse Practitioner program, which started in 1993. In 1995, Harrison took a position at Utah Valley State College in Orem, Utah, where she served in academic administrative positions in the Department of Nursing and the School of Health Sciences. She retired in 2007 but has maintained a healthy and active retirement.
Harrison is active in her church and community and enjoys music, the arts and travel.
Throughout her career, Harrison has always been involved in developing new programs. In addition to the Family Nurse Practitioner program at ISU, she was also instrumental in developing the master's programs in nursing at College Misericordia and Wilkes University, both in Pennsylvania, and the RN-BSN program at Utah Valley University. She has participated in international nursing education efforts in the Philippines and lead delegations of nursing and health care professionals to Russia.
From beginning to end, Harrison's career has been exemplary. Nancy Renn, interim director for the ISU School of Nursing, was a graduate student when Harrison was the chairperson and stated, "Her commitment was apparent in all that she did as a teacher and as an administrator."
###
---
Categories: