Idaho State University researcher John Kie receives Outstanding Publication Award from The Wildlife Society
July 17, 2012
ISU Marketing and Communications
Idaho State University biological sciences affiliate faculty member John Kie has been honored by The Wildlife Society with the 2012 Wildlife Publications Award – Outstanding Article for his paper"The home range concept: are traditional estimators still relevant with modem telemetry."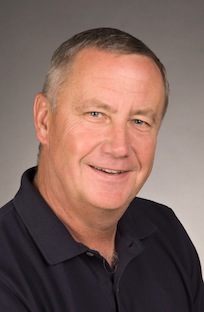 Kie was the lead author on the paper featuring seven co-authors, all internationally recognized scientists, who will be formally honored at The Wildlife Society's 19th annual conference in Portland, Ore., Oct. 15.
"I am honored that The Wildlife Society recognized the efforts of all the authors of this study, which has important ramifications for the study of large mammals," Kie said.
The study's authors all have extensive experience in estimating use of space by a variety of wildlife species. Their paper is an extensive attempt to evaluate how changes in telemetry technology, specifically the widespread use of GPS-derived locational data collected at high sampling frequencies, has not only required the development of new analytical techniques in many instances, but also has allowed wildlife biologists to ask new and innovative questions about how animals perceive their surroundings.
The paper concludes that with rapidly developing GPS technology it may soon be common to know where an individual is in near-continuous time over longer study durations. The paper further discusses the implications of such knowledge, while recognizing that tradition estimators will remain of value for wildlife biologists.
Kie is currently serving as an affiliate faculty member in the ISU Department of Biological Sciences after having spent the last seven years as a Research Professor. His research interests include landscape ecology and the ecology and management of large mammals such as elk, deer and moose. He has a particular interest in modeling animal movements as a way to explore their effects on ecosystems.
Kie is a fellow of The Wildlife Society and has received the prestigious Anther S. Einarsen Award from the Northwest Section of The Wildlife Society for outstanding service to the wildlife profession and wildlife resources.
The Wildlife Society, founded in 1937, is a scientific and educational organization dedicated to enhancing the ability of wildlife professionals to conserve diversity, sustain productivity, and ensure the responsible use of wildlife resources for the benefit of society. For more information on the Wildlife Society, visit http://www.wildlife.org/.
###
---
Categories: