Idaho State University Foundation announces five new board members; Ahlquist, Allen, Huntsman, Kent and Lemley
May 8, 2012
ISU Marketing and Communications
The Idaho State University Foundation has announced the addition of five new members to its Board of Directors.
Crystal Allen of Shelley, Tommy Ahlquist, M.D., of Boise, Karen H. Huntsman of Salt Lake City, John Kent of Palo, Alto, Calif., and Jack Lemley of Boise have joined the 25-member national Board.
ISU Vice President for Advancement and Foundation Executive Vice President Kent Tingey said the Foundation and University are pleased that the five new members have accepted assignments to serve as directors on the Foundation Board.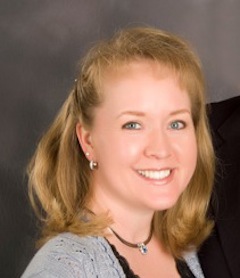 "The Idaho State University Foundation has been a driving force behind much of the University's success," Tingey said. "The skill, talent and commitment and resources of Foundation Board members have made an extraordinary impact at ISU. Each of these five new directors fits well in that mold. We welcome them and look forward to serving with them in continuing to build Idaho State University."
• Crystal Allen received a bachelor's degree in communicative disorders from the University of Rhode Island in 1994. In 2001, she received a master's degree in school counseling from Idaho State University.
Allen worked as a counselor at Aberdeen High School after her graduation. She is a member of the American Counselor Association, the American School Counselor Association, the Idaho Counselor Association, and the Idaho School Counselor Association.
She left her position in Aberdeen to spend time with their first child, Kristina. Kristina is 6 years old and her brother Connor is 4. Allen enjoys spending time volunteering at both children's schools as well as researching family history.
Her husband, Clark, practices neurosurgery with Spine Idaho in Pocatello, Blackfoot and Idaho Falls. He serves as Chief of Staff for Idaho Doctors Hospital and Bingham Memorial Hospital and provides neurotrauma services as part of the Certified Level II trauma team at Eastern Idaho Regional Medical Center.
The Allens are strong supporters of ISU through the creation and enhancement of the Crystal and Clark Allen Family Scholarship Endowment. Allen also served on the advisory Board of the ISU Division of Health Sciences. Crystal and Clark provided the lead gift for the Counseling Merit Scholarship Endowment.
• Tommy Ahlquist, M.D., is Chief Operating Officer of Gardner Company based in Meridian and Salt Lake City. Prior to merging Ahlquist Development with Gardner Company, Ahlquist successfully joint ventured on several large Idaho projects with Gardner Company. Those projects include Portico, a 24-acre, mixed-use project in Meridian; Eagle Island Crossing, a 22.5-acre mixed-use development in Eagle; and St. Luke's Nampa Medical Plaza, a 34-acre mixed-use medical/retail site in Nampa. Currently Gardner Company is constructing a high-end, 16-story 268,000 square foot office/retail facility in downtown Boise.
Ahlquist has served on several community boards including the Family Advocate Program, Idaho State University President Arthur Vailas' Southwestern Idaho Advisory Council on Health Science Education and Economic Excellence, Reach the Peak Foundation, Arts West School and The Boy Scouts of America. He is very active in the medical community in the Treasure Valley and has served on several boards for St. Luke's Hospital. He was the Chairman of the Board for Emergency Medicine of Idaho. After practicing for 14 years as a full-time emergency room doctor, Ahlquist teamed with Idaho State University to open a community clinic, Unity Health Center, staffed by physician assistants to provide affordable care to underinsured working families.
He received his Bachelor of Arts degree in 1992 and Doctor of Medicine degree in 1996 from the University of Utah. He completed a Residency in Emergency Medicine in 1999 at the University of Arizona.
• Karen H. Huntsman, along with her husband, Jon, founder of Huntsman Corporation, have been celebrated for being among the world's most caring and generous leaders and philanthropists, supporting humanitarian and educational projects in America and around the world.
Karen is the daughter of the late Elder David B. Haight of the Quorum of the Twelve Apostles of the Church of Jesus Christ of Latter-day Saints and Ruby Haight. She matriculated at the University of Utah, where she was active in student affairs.
Karen's active interest in community affairs is reflected in her longstanding service on several boards of directors, including the Utah State Board of Regents, the University of Utah's National Advisory Council, the Primary Children's Medical Center and the First Security Corporation.
The Huntsmans' charity to Idaho State University includes more than $1 million of scholarship assistance to deserving and needy students. The couple has also given generously to colleges throughout Utah. Among the Huntsmans' most significant gifts are the hundreds of millions of dollars they have donated to establish and fund the Huntsman Cancer Institute at the University of Utah.
• John Kent received his Bachelor of Science degree in chemical engineering from Michigan State University. John and his wife, Susan, have been active supporters of Idaho State University. Since 2004, John has fostered partnerships with the Idaho State University Department of Electrical Engineering when he came to Pocatello as the Vice President of Technology Development at AMIS, now ON Semiconductor. Kent has continued to support the department through collaboration with his current company, RAMBUS, Inc., of Sunnyvale Calif.
In his current capacity as Vice President of Technology Development, Kent has fostered graduate student internships, guest technical lectures at Idaho State University as well as ongoing support for the Engineering Design Automation software for the Idaho State University Very Large Scale Integration (VLSI) chip design laboratory. Kent was a founding donor, along with RAMBUS, to a newly created Engineering Accreditation Commission (EAC) Scholarship fund in 2010.
John and Susan have two children who graduated from Pocatello area high schools. Abby, 21, is a senior at Hobart and Williams Smith Colleges; Geneva, NY. Jennifer, 24, received her bachelor's degree in English at Gordon College; Wenham, Mass., and she is a master's degree candidate in communications and rhetoric at ISU and expects to graduate in spring, 2012.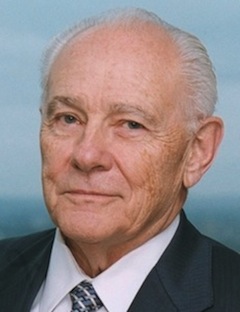 • Jack Lemley is President and CEO of Lemley International in Boise. For more than 40 years he has been the project manager for large construction ventures throughout the world – from the Boston Harbor to the Panama Canal to the capital building in Boise. He is renowned for his management skills and for his expertise in facing challenges of completing huge construction projects. Lemley literally saved the Chunnel, the tunnel beneath the English Channel that connects England and France. When that vital project seemed doomed to fail, Lemley stepped in and oversaw the successful completion of a tunnel that is now used every day for trains and automobiles. For this effort, in 1996, Jack received the highest acknowledgement from the Queen of England – the Honorary Commander of the Most Excellent Order of the British Empire.
He was recently inducted into Idaho's Hall of Fame for his achievements. Lemley serves on the ISU President's Southwestern Advisory Council on Health Science Education and Economic Excellence. Lemley grew up in Moscow, Idaho, and earned his bachelor's degree in architecture at the University of Idaho. A strong advocate for education, Jack served on the University of Idaho Foundation Board, was presented with an honorary doctor of science degree by The College of Idaho in 2006, served two terms on the College of Idaho Board of Trustees and was named a Trustee Emeritus in 2009. He is a member of the University of Idaho Academy of Engineers. Jack and his wife, Pam, sponsor and host the Intermountain Conference on the Environment held at Idaho State University every other year. Pam has served on the ISU Foundation Board for a number of years.
###
---
Categories: