Five Outstanding Master Teachers honored at Idaho State University
April 6, 2012
ISU Marketing and Communications
Five Idaho State University faculty members have received 2012 Outstanding Master Teacher awards and will be honored at a reception on April 12. One will receive the 2012 ISU Distinguished Teacher Award to be announced at the reception.
Receiving Master Teacher awards are Susan Goslee, assistant professor of English; Galen Louis, director and assistant professor in the Master of Public Health program, ISU-Meridian; Julie Newsome, associate professor in the Department of Educational Foundations, College of Education; Kevin Parker, professor of computer science and computer information systems, College of Business; and Jean Pfau, associate professor of biological sciences.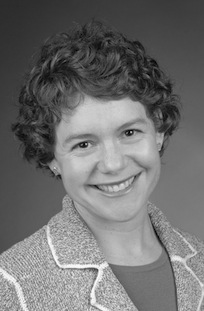 Susan Goslee is an assistant professor in the Department of English and Philosophy, specializing in creative writing.
Goslee also serves as the chair of the Undergraduate Committee in the English department. She has established multiple events through the years aimed at creating a strong departmental community for English majors and minors.
Goslee has served as the treasurer and a board member for the Appalachian Institute for Creative Learning, a non-profit organization, which provides a residential enrichment program for non-traditional learners and underserved gifted children from Appalachia. She has been involved as a staff member with this organization each summer since the early 1990s.
She also served for several years as the co-director of the Rocky Mountain Writers' Festival and works as a guest teacher at Ellis Elementary School as part of their Building Bright Futures Afterschool Program.
Goslee earned her Ph.D. in literature and creative writing at the University of Utah, a Master of Fine Arts degree in creative writing at the University of Alabama and a bachelor's degree in psychology at Swarthmore College.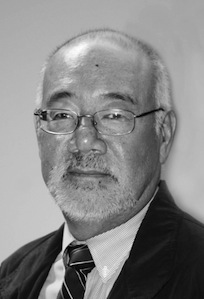 Galen Louis, Ph.D., is the director of the Master of Public Health (MPH) program for Idaho State University. He was a finalist in the 2009 Idaho Business Review's "Health Care Heroes" in the educator category. He was also recognized for outstanding service to the citizens of Idaho by the Idaho Public Health Association in 2003 with their Excellence in Public Health Award and the recipient of a special award in 2004 from the Centers for Disease Control and Prevention (CDC) for his work with the National Diversity Networks and Tribal Support Centers.
Louis continues his public service in Idaho as a contributing scholar and practitioner in the areas of workforce development, minority health issues, community planning and chronic disease prevention. He has taught at ISU since 2006 and delivers courses in traditional lecture format, through distance-learning and also in online formats. Prior to coming to ISU, he taught undergraduate courses at the University of Illinois at Urbana-Champaign on substance abuse prevention. He also managed various statewide programs for the Idaho Bureau of Health Promotion including tobacco prevention, adolescent pregnancy prevention and intentional and unintentional injury prevention and was the administrator for CDC's Behavior Risk Factor Surveillance System. He is located at the ISU-Meridian campus.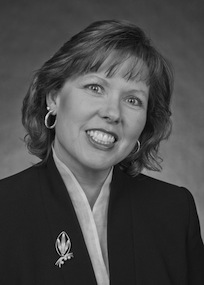 Julie Newsome is an associate professor in the Department of Educational Foundations in the College of Education. Her full-time faculty position is on the Idaho State University-Idaho Falls campus where she teaches courses in the Teacher Education Program and coordinates the Idaho Falls teacher education program. Newsome began her teaching career in Dallas, Texas where she taught elementary school grades first through third. She came to ISU as an instructor in 1989 and then rose to the rank of assistant professor in 2001.
Her current research interests are focused on performance assessments of P-12 students and teacher candidates, primarily the Teacher Work Sample where teacher education candidates demonstrate their impact on student learning. One of her special interests focuses on how these assessments can demonstrate teacher quality within the state and national accreditation processes. Newsome is the accreditation coordinator for the College of Education, the accreditation consultant for the Idaho State Department of Education, and serves on the Council for Accreditation of Educator Preparation (CAEP, formerly NCATE) Board of Examiners.
Another of her special interests is mentoring College of Education graduates. Newsome works with program alumni in the Idaho Falls area by teaching elementary students, team-teaching with classroom teachers, and by gathering current instructional experiences she can apply to her university courses and share with her students.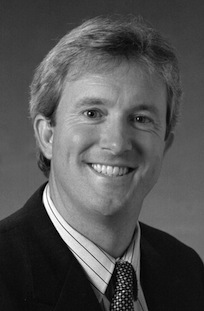 Kevin Parker is a professor of computer information systems, and has been teaching at Idaho State University since 1999. He has designed and taught more than a dozen different computer information systems and computer science courses at ISU, including both introductory and advanced programming, object-oriented development, database
design, and interactive web development.
Parker was recognized as Associated Students of ISU's 2011 Faculty Member of the Year and was named one of ISU's 2011 Outstanding Master Teachers. In 2003, Parker received the ISU College of Business Outstanding Teacher Award. Students in nine different classes have unanimously given him the highest teaching effectiveness rating. Although students find his courses challenging, they appreciate his dedication and thoroughness.
One of his students wrote on the course evaluation, "Parker always goes the extra mile for his students. He is willing to make time for office hours and to meet with you when problems arise. His class notes are amazing and you can tell he takes a lot of time to prepare for lectures."
In 2006, he was named the College of Business's Outstanding Researcher. He has more than 55 refereed publications, including 24 refereed journal articles and seven book chapters. His research follows three main streams, including improved teaching of core IT Courses, preparation of aspiring developers for the workforce, and emerging development issues.
Parker earned his Ph.D. in management information systems at Texas Tech University, a master's degree in computer science from Texas Tech University, and a bachelor's degree in computer science from the University of Texas at Austin.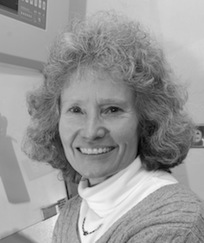 Jean C. Pfau is an associate professor in the Department of Biological Sciences. She received her Ph.D. in microbiology/biochemistry from the University of Montana.
Her first post-doctoral position was at the International Heart Institute where she studied cardiovascular graft materials under the world-renowned cardiovascular surgeon, Carlos Duran. In 2000, she joined the Center for Environmental Health Sciences at the University of Montana under a NIH post-doctoral fellowship to study environmental impacts on autoimmune diseases. When the Center for Disease Control began its work on the severe health consequences of asbestos exposures in Libby Mont., Pfau joined the team that has continued to work with that population for the last 10 years. Her work on asbestos and autoimmunity has been funded through NIH, CDC, and WWAMI research grants.
She joined the faculty at ISU in 2008, and received tenure in 2011. Two federal grants currently provide a rich environment for six undergraduate and three graduate students who are doing groundbreaking research, presenting their work at local and national meetings. Pfau teaches anatomy and physiology (BIOL 3301/3302), senior seminars, a cross-listed undergraduate/graduate immunology course, and a graduate seminar in toxicology. She is the director of the Flow Cytometry Core Facility, a member of the Advisory Committee for the Molecular Research Core Facilities and serves on the Curriculum Committee for the Department of Biological Sciences. She is also proud to be on the organizing committee for the Idaho Science and Engineering Festival.
###
---
Categories: