Five Idaho State University faculty members honored as 2012 Outstanding Researchers
April 6, 2012
ISU Marketing and Communications
Five Idaho State University faculty members have received 2012 Outstanding Researcher awards and will be honored at a reception on April 12. One will receive the 2012 ISU Distinguished Researcher Award to be announced at the reception.
Receiving ISU Outstanding Researcher awards are Linda DeVeaux, associate professor of biological sciences; Bruce Finney, professor of biological sciences; Alan Johnson, professor of English; Scot Kelchner, associate professor of biological sciences; and Maria Wong, associate professor of psychology.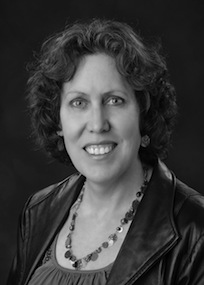 Linda DeVeaux, is an associate professor in the Department of Biological Sciences. She earned a Ph.D. in microbiology at the University of Virginia. As a postdoctoral researcher she identified the rec8 gene in fission yeast, which has proven to be extremely important in the study of recombination and the cell cycle. Her research at ISU focuses on the effects of radiation in unicellular organisms as well as microbial stress responses.
This research has been supported by both NASA and the Department of Defense as it has the potential to protect against nuclear or biological attack and protect astronauts and the earth from harmful exposure to radiation and radioactive contaminants. Her research has earned DeVeaux invitations to present at several prestigious conferences such as the American Society for Microbiology's yearly national meeting. In addition, the academic community has acknowledged her accomplishments by citing her research publications more than 100 times in both international and national journals.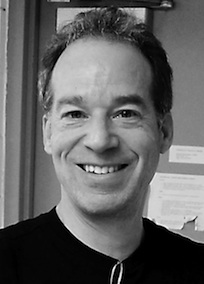 Bruce Finney is a professor in the Department of Biological Sciences. Much of his research focuses on using sediment-based data to study past and future climate changes and its effects on wildlife, humans and fish. He is particularly well known for his research on climate change effects on Pacific salmon populations. Roughly 100 of Finney's publications have been featured in peer-reviewed journals, 34 of which were published since his arrival at ISU in 2007.
His work has been featured in several prominent publications, including Science, Nature and Proceedings of the National Academy of Sciences of the USA. Finney serves as assistant director for the Center of Archaeological Materials and Applied Spectroscopy (CAMAS), which plays an important role in integrating stable isotope techniques into research and education. He is also the co-director of the Interdisciplinary Laboratory of Elemental and Isotopic Analysis (ILEIA). To date, Finney's research funding has totaled more than $7 million, much of which has come from constant funding from the prestigious National Science Foundation.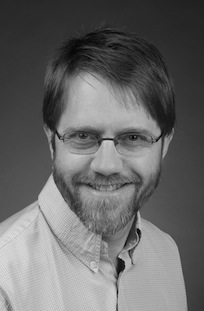 Alan Johnson is a professor in the Department of English and Philosophy, specializing in postcolonial literature and theory, with an emphasis on South Asia. His work has brought attention to issues of cultural and national diversity, and he has researched a range of themes, including violence, modernity, and the impact of imperialism. He has one monograph, Out of Bounds: Anglo-Indian Literature and the Geography of Displacement, published in 2011, written with great insight into a culture going through massive social and cultural change.
Johnson has also published a considerable number of articles and book chapters, including work on John Masters' Bhowani Junction and J.G. Farrell's The Siege of Kris'lmapur. His articles have also appeared in such prestigious journals as The Yale Journal of Criticism and the Journal of Commonwealth Literature.
The high quality of his work was recognized with a Fulbright Award in 2010, during which time he was in residence at the University of Mumbai in India. During his fellowship, he gave numerous presentations on the subject of globalization and the place of literature throughout India and in Sri Lanka. He also has given numerous presentations at conferences throughout the United States.
Johnson earned his Ph.D. at the University of California-Riverside, a Master of Arts degree at the University of Virginia and a Bachelor of Arts degree at Southern Illinois University.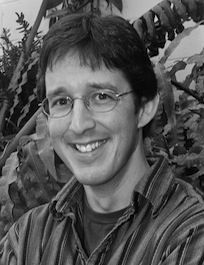 Scot Kelchner is an associate professor of the Department of Biological Sciences. His research involves the study of biological evolution, and particularly the application of molecular studies to elucidating the history of that evolution. His expertise lies both in the study of particular groups of plants and in the methodology used for those studies.
Although he is one of the world's authorities on bamboo and grass evolution, he is best known for his work on identifying and analyzing DNA mutations. His publications have been cited more than 700 times with an average of 50 citations per paper. Kelchner has been published in top journals of evolutionary biology and has authored scientific papers about his discoveries and methods, which have contributed to an unusual 10 consecutive years of funding from the National Science Foundation (NSF). He is the principal investigator on $1.3 million in competitive research grants from the NSF.
Kelchner has also developed and coordinated multinational research teams that involve more than 20 institutions in 14 countries. He has given more than 20 invited lectures and workshops including four keynote addresses at international conferences.
Kelchner earned his Ph.D. at the Australian National University, a Master of Science degree at the Iowa State University and a Bachelor of Science degree at Iowa State University.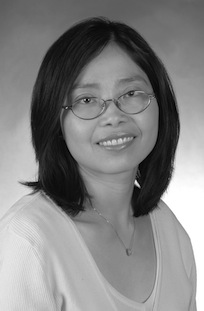 Maria Wong is an associate professor and director of the Experimental Graduate Program at the Idaho State University psychology department.
Her major areas of research include substance use and abuse, sleep problems, self-regulation, resilience and longitudinal methodology.
Since coming to ISU in 2004, she has authored and coauthored 24 peer-reviewed papers, one book, two book chapters and 18 peer-reviewed scientific abstracts. She has participated in 36 presentations in national and regional conferences. Alcoholism: Clinical and Experimental Studies, one of the top journals in alcoholism research, has chosen her work twice. Her work has received national and international media attention.
In 2008-2010, she received a $249,642 grant from the National Institute of Health's National Institute of Alcohol Abuse and Alcoholism. She has received internal ISU grants. Wong was co-investigator on two large-scale studies funded by the National Institute of Health at the University of Michigan.
She received the Outstanding Experimental Faculty Award from the ISU psychology department in 2008 and was an ISU Outstanding Researcher in 2009.
Her Ph.D. is from the University of Chicago and she did postdoctoral work at the Institute of Social Research and the Addiction Research Center at the University of Michigan.
###
---
Categories: