2012-13 'A Season of Note' series announced; highlights include Little River Band, America, Pam Tillis shows
July 30, 2012
ISU Marketing and Communications
Idaho State University will host a range of entertainment productions in the 2012-13 "A Season of Note" series, including concerts by Lorrie Morgan and Pam Tillis Oct. 18, the Little River Band Nov. 15 and classic-rock band America March 2.
"Once again, we are presenting a wide variety of programs for out patrons to enjoy, from illusionist and acrobats to an array of musical acts," said George Casper, ISU director of events. "The variety and quality of this year's series is excellent."
There are 10 shows in this year's series. All performances will be held in the Joseph C. and Cheryl H. Jensen Grand Concert Hall of the L.E. and Thelma E. Stephens Performing Arts Center, except for the Jason Bishop Show on March 23 that will be held in Frazier Hall.
Tickets range in price from $8 to $45, depending on the show, age and seat selection.
Season tickets go on sale Aug. 3 and individual performance tickets go on sale Aug. 31. Tickets can be purchased at the Stephens Performing Arts Center Box Office, open from 10 a.m. to 4 p.m. through the summer and from 10 a.m. to 4:30 p.m. during the school year.
Tickets can also be purchased over the phone at (208) 282-3595 or online at www.isu.edu/tickets. They can also be purchased at Vickers Western Stores in Pocatello or Idaho Falls. The Box Office is open one hour prior to show times.
There are three season ticket packages available: Package A, the full season, for $284 main level or $247 balcony; the five-performance Package B, which includes Eric Bibb, Little River Band, Kurt Bestor, Imago Theatre ZooZoo," $147 main level, $128 balcony; and the five-performance Package C, which includes tickets for America, Lorrie Morgan/Pam Tillis, Celtic Crossroads, Paco Pena and Jason Bishop, $143 main level and $124 balcony. These prices do not include the $4 postage and handling fee.
Ticket prices for the individual shows are noted below with prices for main and lower level in parenthesis. More information is available at www.isu.edu/stephens/.
All shows begin at 7:30 p.m. Upcoming series shows are: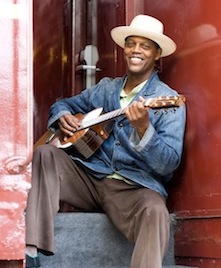 • Sept. 12 – Eric Bibb, Tickets – ($24, $20)
Eric Bibb, the Blues Foundation Acoustic Artist of the Year for 2012, will once again bring his legendary talent to the Stephens Performing Arts Center.
Bibb, a native New Yorker, is an American acoustic blues singer/songwriter who is based in London and launched his career in London. Bibb has been appropriately described as "discreetly awesome" and "a total original."
A performance by Bibb is an enriching experience – both musically and spiritually. "Deeper in the Well," Bibb's most recent album was released in March 2012, features single releases "Bayou Belle" and "Dig A Little Deeper in the Well."
Website: www.ericbibb.com.
• Oct. 18 – Lorrie Morgan and Pam Tillis, acoustic performance "Grits and Glamour Tour," Tickets – ($40, $36)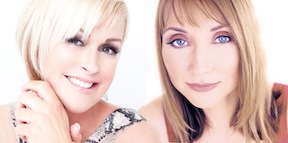 Lorrie Morgan and Pam Tillis will appear at the Stephens Performing Arts Center as they have come together for an evening of acoustic music. Both Grand Ole Opry members have had remarkable careers. Collectively, Morgan and Tillis have produced 28 Top 10 Hits, have sold more than 14 million records worldwide, and have had 12 No. 1 Hits. Morgan has three gold and three platinum albums to her credit and Tillis has produced two gold and three platinum albums. They will share the stage and stories before performing hits that include Morgan's "Something in Red," "What Part of No" and "Watch Me," and Tillis' "Maybe it was Memphis," "Don't Tell Me What to Do" and "Shake the Sugar Tree." Websites: wwww.lorrie.com and www.pamtillis.com
• Nov. 15 – Little River Band, Tickets – ($45, $40)
Little River Band, the Australia-based band whose main focus was to get airplay on American radio, has achieved great success with good songwriting, powerful vocals and guitar harmonies. Between 1976 and 1983, Little River Band chart successes in America include the following singles: "It's a Long Way There," "Help Is on Its Way," "Happy Anniversary," "Reminiscing," "Lady" and "The Other Guy." Little River Band is considered to be one of Australia's most significant bands with album and CD sales now topping 30 million. They also set a record for having Top 10 hits for six consecutive years. The current lineup brings new energy and arrangements to the classic hits. Website: www.littleriverband.com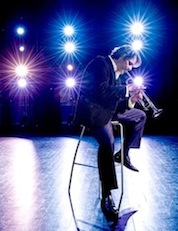 • Dec. 18 – Kurt Bestor Christmas, Tickets – ($38, $34)
From the magical, starry stage to the featured musicians, from invited guests and Bestor's own playing, conducting and emceeing the show, to the arrangements that add such texture and layers to Christmas songs, there is nothing like a Kurt Bestor Christmas, which is returning to Pocatello and the Stephens Center again this year.
Bestor has been performing sold-out Christmas shows for 24 years, as he is best known for his innovative interpretation of season carols found in his popular five-CD boxed set "The Complete Kurt Bestor Christmas." Website: www.kurtbestor.com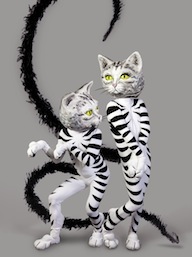 • Jan 18 – Imago Theatre – ZooZoo, Tickets – (adults, $28, $24; children 4-12, $16, $12)
ZooZoo is a series of shorts acts involving animals or other creatures with gorgeous masks or body-sized puppets.
ZooZoo is penguins playing musical chairs, a cat trapped in a giant paper bag, hippos with insomnia, anteaters as waiters, and a madcap revue of illusion, comedy and fun that has inspired audiences nationwide.
"Masters of the mime, dance and acrobatics … sure fire … inspired fun," according to a New York Times review.
Website: www.imagotheatre.com/zoozoo
• Jan. 26 – Celtic Crossroads, Tickets- ($28, $24)
Celtic Crossroads is critically acclaimed as the most exhilarating and authentic show to come from Ireland in decades. It is an explosion of youthful energy and dazzling musicianship. Celtic Crossroads abounds with fusions of traditional Irish music, bluegrass, gypsy and jazz whilst pulsating with the rhythms of exciting Irish dance percussion. Spontaneous mild show ovations are the norm, and enraptured Celtic Crossroad audiences are always compelled to shout, and SHOUT for more. Website: www.celticcrossroads.ie
• Feb. 6 – Paco Pena, Tickets- ($28, $24)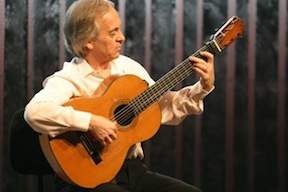 Paco Pena embodies both authenticity and innovation in flamenco. As guitarist, composer, dramatist, producer, and artist mentor he has transformed perceptions of this archetypal Spanish art form. The New York Times declared that: "Mr. Pena is a virtuoso, capable of dazzling an audience beyond the frets of mortal man. He combines rapid-fire flourishes with a colourist's sense of shading; this listener cannot recall hearing any guitarist with a more assured mastery of his instrument." Website: www.pacopena.com
• March 2 – America, Tickets – ($45, $40)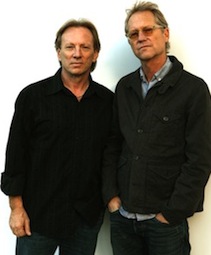 Perennial classic-rock favorite American has spent the last 40 years creating a musical legacy built on their trademark harmonies and timeless sound.Their recording success has stretched throughout the decades and into the new millennium influencing an entirely new generation to the band's best known songs such as "A Horse with No Name," "Sister Golden Hair," both of which reached No. 1 on the charts, and "Ventura Highway."
The combination of Gary Beckley's melodic pop rock and Dewey Bunnell's use of folk -jazz elements, slinky Latin-learning rhythms and impressionistic lyric imagery contrasted well with Dan Peek's more traditional country rock leanings and high personal lyrics. Website: www.venturahighway.com
• March 23, Jason Bishop Show at Frazier Hall, Tickets – (adults $18, $14; children 4-12 $12, $8; ISU students $10; family passes for two adults, two children $40, $36)
As one of America's hottest illusionists, Jason Bishop might have a person passing through his body one moment or make gold fish appear from nowhere the next. Bishop is an international award-winning illusionist who was the youngest person to win the Magician's Alliance of Eastern Stages Award. The Jason Bishop Show now tours the most dynamic illusion and magic show in the United States. It features exclusive large illusions, award-winning sleight of hand and "close-up" magic that is captured live and projected onto LCD screens for the audience to have a clear view of every detail. Bishop is currently the only illusionist in the United States to tour with the rare Double Levitation, Plasma illusion and Op-Art. Website: www.thejasonbishopshow.com
• April 6, The Kingston Trio, Tickets – ($28, $24)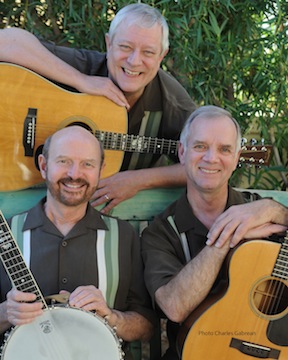 Beginning as a group of college singers in the mid 1950s, the Kingston Trio formed in the San Francisco Bay Arena of California and decided to give it their best shot for a year to see what would happen. What happened was the group released its self-titled, first album in 1958, and it contained a little, irresistible ditty called "Tom Dooley" – a tune that became a six million-selling super hit and started folk music's huge revival of popularity in the '50s and '60s. At one point, the group had four albums at the same time in Billboard's Top 10 and nobody, not even the The Beatles, have ever had that. Favorite songs performed by the trio include "The Road to Freedom," "M.T.A," "This Land Is Your Land" and "You're Gonna Miss Me." Website: www.kingstontrio.com
###
---
Categories: