Idaho State–Civic Symphony to present Halloween Spooktacular Family Concert Oct. 27
October 15, 2012
ISU Marketing and Communications
The Idaho State-Civic Symphony, along with winners of its 2012 Young Artist Competition, will present a Halloween Spooktacular Family Concert on Saturday, Oct. 27, at 2:30 p.m. in the Idaho State University Jensen Grand Concert Hall of the Stephens Performing Arts Center.
The Spooktacular is an interactive, educational and entertaining show designed to introduce children of all ages to the instruments of the symphony orchestra and to several well-known symphonic "spooky tunes," a great exposure to classical music.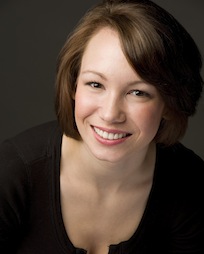 Costumes are encouraged for this frighteningly good time. "Come in your Halloween costumes and take a spectacular journey through the sounds that make us jump from our seats," said Heather Sandy, Symphony Executive Director.
The orchestra's musical selections will include Mussorgsky's "Night on Bald Mountain," "Hexenritt" ("Witches Dance" from "Hansel and Gretel") by Humperdinck, and "Danse Macabre" by Saint Saens.
The concert also features Tiera Burge and Addie Murr, winners of the biennial Young Artist Competition sponsored by Idaho State-Civic Symphony Association and funded in part by J.R. Simplot Company. Burge, the Senior Division winner and recipient of a $1,000 prize, is an ISU Music graduate currently pursuing further music studies in Portland, Ore. Among her many musical accomplishments, she was a district finalist in the 2011 Metropolitan Opera National Council Auditions.
Addie Murr, the Junior Division winner and recipient of a $500 prize, is a senior at Skyline High School in Idaho Falls. She is active in Skyline's choir program and dramatic productions, and has been selected for the All State Honor Choir and the Gem State Honor Choir. These guest soloists will perform excerpts from Mozart's "Don Giovonni," Donizetti's "Linda di Chamounix," and "O Mio Babbing Caro" from "Gianni Schicchi" by Puccini.
In addition to the prize money for further music study, the winners in each division earned this opportunity to perform with the Symphony in the Family Concert and two additional concerts for school groups that will be given earlier in the week.
Pre-concert activities beginning at 1 p.m. in the Rotunda will be led by ISU Music faculty and students. They will conduct a music fair of fun activities for the entire family, especially focused on the younger set. A variety of musical education stations will include singing and musical games and a "petting zoo" where children may see close up some of the orchestral instruments and learn how their sounds are produced.
Tickets are available at the Stephens Performing Arts Center Box Office and are $27 for a family ticket (up to 6 members) or $12 for an individual ticket. The Box Office is open from 10 a.m. to 4 p.m. Monday through Friday.
###
---
Categories: