Idaho State University Homecoming Award recipients announced; Alumni Recognition Dinner set Sept. 28
September 21, 2012
ISU Marketing and Communications
Idaho State University will honor current faculty, alumni and supporters with awards during 2012 Homecoming.
Recipients will be honored at the President's Alumni Recognition Dinner at 7 p.m. Friday, Sept. 28, at the Red Lion Hotel in Pocatello, 1555 Pocatello Creek Road. A reception at 6 p.m. will precede the dinner. Those wishing to attend should contact the ISU Alumni Office at (208) 282-3755 or e-mail alumni@isu.edu. The cost is $40 per person.
Award winners are:
• Distinguished Alumnus Award – Cincinnati Bengal Head Coach Marvin Lewis;
• William J. Bartz Award – Dennis and Pam Moodie, Boise
• Achievement Award – ISU counseling Professor and Chair Stephen Feit, Pocatello;
• Distinguished Service Award – ISU Director of Public Safety Stephen Chatterton, Pocatello;
• President's Medallion Awards – Ted Messmore, Pocatello, owner of TeJac Advertising and former ISU Alumni Board of Directors president; David Sanna, Boise, RBC Wealth Management and former ISU Alumni Board of Directors president; and Carl K. Davis, Bend, Ore., retired legal counsel for Columbia Sportswear Company;
• Young Alumni Award – Sandee Moore, Idaho Falls, chief operating officer at Eastern Idaho Medical Center; and
• Parade Marshal – Mike Machurek, of Eagle, quarterback of ISU's 1981 I-AA championship football team.
Following are the honorees biographies: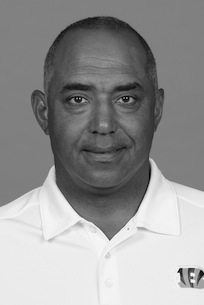 • The Distinguished Alumnus Award, given to Lewis, recognizes exemplary professional and personal contributions resulting in national or international recognition.
Originally from Pennsylvania, Lewis was a linebacker, quarterback and safety on the ISU football team from 1978-1980 and was recognized each year he played with All Big Sky Conference honors. He earned his bachelor's degree in 1981 and his master's degree in 1982 from ISU and was inducted into the Idaho State University Sports Hall of Fame in 2001.
Before becoming head coach for the Cincinnati Bengals in 2003, Lewis coached for four universities and for three NFL teams, earning a Super Bowl Ring in 2000 with the Baltimore Ravens. Lewis is the longest tenured head coach in Cincinnati Bengals history. In 2003, he launched the Marvin Lewis Community Fund, which has donated more than $5.5 million for program support and has directly impacted an estimated 310,000 people.
The ISU Marvin Lewis Scholarship fund at ISU provides scholarships for qualified athletes. Additionally, at ISU the Marvin Lewis Academic Enhancement fund has been established and Lewis has consistently supported the I Club, Bengal Athletic Boosters, Sports Hall of Fame, Alumni Center Endowment, Football Locker Fund and the Practice Field Replacement fund. Lewis and his wife, Peggy, have two children.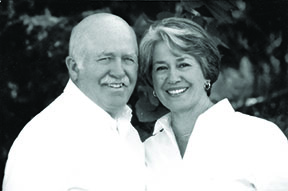 • The William J. Bartz Award recognizes continued support and development of ISU through personal actions, participation in University affairs and financial support.
Dennis and Pam Moodie are both graduates of Idaho State University. Dennis earned a bachelor's degree in management and organization from the College of Business in 1970. Pam received her certificate from the College of Technology in 1970.
After spending four years flying helicopters in the military, Dennis began his career with First Security Bank and Morrison-Knudsen before going to work for Valley Truss Company in 1979, eventually becoming its sole owner in 1997. Pam ran the office and did the accounting for the business. Dennis retired in 2003 and his son continues to operate the business and Pam still is involved in the operation. Dennis and Pam have been leaders in support for the Alumni Center Endowment and the Colleges of Business and Technology. Dennis has served as a member of the Alumni Board of Directors and is currently on the ISU Foundation Board of Directors. The Moodie's were recognized for their support in the 2006 Gem Legacy and were Homecoming Grand Parade Marshals in 2009.
• The Achievement Award recognizes personal actions, generosity and self-sacrifice on the behalf of the university by a faculty member. The award was established in 1984.
Stephen Feit has been at ISU since 1973. He has served the Department of Counseling and the Division of Health Sciences in many capacities in addition to his faculty responsibilities. He has served as interim dean, department chair, summer session chair while maintaining his teaching responsibilities in counselor education. Additionally, Feit is a major advisor to master's and doctoral students.
A nationally recognized researcher, Feit is an Approved Clinical Supervisor, Licensed Clinical Professional Counselor, nationally Certified Counselor and approved Clinical Supervisor for Idaho. He is a board member of the Council for Accreditation of Counselors and has previous associations with the American Association for Counseling and Development, the Association for Counselor Educators and Supervisors, National Career Development Association, Idaho Counseling Association and the Idaho Association for Counselor Education and Supervision.
Feit is renowned in the counseling field, which has brought considerable distinction to his program and Idaho State University. Stephen is married to Susan Feit and they have two married sons and three granddaughters.
• The Distinguished Service Award was established in 2004 to honor ISU staff members that have shown exceptional loyalty to the University through an extended period of employment.
As the ISU Director of Public Safety since 1991, Stephen Chatterton has been instrumental in making ISU one of the safest college campuses in the nation. Following a distinguished career in law enforcement that began with the Bannock County Sheriff, the U.S. Army, the State of Idaho Department of Law Enforcement and the Idaho National Laboratory, Chatterton brought his considerable skills to ISU.
He obtained a Certificate of Completion, Police Technology from ISU in 1968 and his bachelor's degree in law enforcement from ISU in 1980. Chatterton has been a principal investigator for many grants, including a $1 million grant from the Homeland Defense and Justice Department fund that has improved and upgraded ISU security programs. Chatterton and his wife, Carol, have three grown children.
• The President's Medallion, awarded to Ted Messmore, Dave Sanna and Carl Davis, was established in 2001 to honor friends and alumni whose outstanding accomplishments and exemplary service and support bring distinction to the University and advance higher education.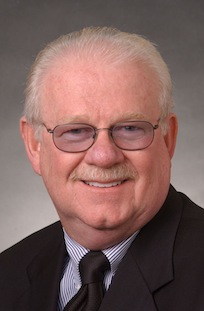 Carl Davis, a native of Pocatello, graduated from ISU in 1970, the first person on either side of his family to attend college. He then earned his Juris Doctor law degree from the University of Utah in 1973. His legal career began with a firm in Portland, Ore., where he worked one year for a private firm and seven in the District Attorney's office. In 1981 he went to work as one of four attorneys for Nike, then a relatively small shoe company. Davis held several positions at Nike before becoming legal counsel for Columbia Sportswear Company. He retired in 2005. Davis was recognized in 2003 as the Professional Achievement Award recipient from the College of Arts and Sciences. He has been honored in ISU's Gem Legacy in 2001 and 2006 for his continued support of the University. Davis has served on the ISU Foundation Board of Directors and he is currently secretary of that board.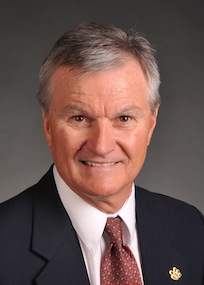 A native Pocatellan, Ted Messmore earned his bachelor's degree from ISU in 1970. He also did post-graduate studies at the University of Minnesota and the University of Wisconsin. Following his graduation from ISU, Messmore began his career as the district manager with the Gillette Company, Premium and Incentives Sales, based in Minneapolis and later Chicago.
In 1978, Messmore started his own business, TeJac Advertising, a distributor of creative imprinted and promotional products, advertising specialties and corporate gifts. Messmore is now celebrating his 35th year in business. Returning to Pocatello in 1993, Messmore began an active role in many civic and community organizations. He served as president of the Greater Pocatello Chamber of Commerce, president of United Way of Southeast Idaho, is a graduate of Leadership Pocatello and was president of the ISU Alumni Board of Directors.
Messmore has been honored as the "Volunteer of the Year" by the Greater Pocatello Chamber of Commerce and "Leadership Pocatello Alumni of the Year." Currently, Messmore is a member of the Pocatello Rotary Club, Pocatello Chiefs and Greater Pocatello Chamber of Commerce.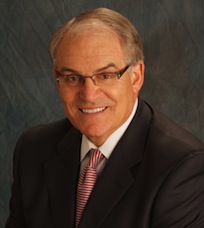 Another native of Pocatello, David Sanna obtained his bachelor's and master's degrees from ISU and is a member of the Sigma Nu fraternity. Fresh out of college, Sanna went to work for FMC, Corp. as a systems analyst but soon found a calling at ISU. He joined the ISU ranks serving as assistant dean of men and associate dean of students. Sanna changed careers moving into the financial management area with A.G. Edwards and is now with RBC Wealth Management. In 2009, Sanna began work on his Wealth Management Certification is now the only Certified Private Wealth Advisor in Idaho.
He has been active with ISU, participating in the I Love ISU campaign in Pocatello and Boise, has provided leadership in the ISU Alumni Center campaign and he is currently a member of the advisory board to the Dean for the ISU Meridian Health Science Center. Sanna and his wife, Dayna, enjoy their grown children and grandchildren.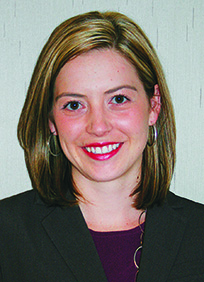 • Young Alumni Award – Born and raised in Caldwell, Sandee Moore earned her bachelor's degree from ISU and her master's degree from the University of Colorado. During her master's work, she was named the Outstanding MBA student and recipient of the Health Programs Director's Award. Moore began her career with HCA's HealthOne Medical Center of Aurora in Denver. She later joined Sunrise Medical Center in Las Vegas as its associate administrator. In 2010, Moore was named the chief operating officer at Eastern Idaho Medical Center in Idaho Falls, Idaho. Moore is married to ISU alumnus, Dr. Josh Gehrke, and they live in Idaho Falls. Sandee has served on the ISU Alumni Board of Directors and Josh is a current member of the alumni board. Sandee and Josh support ISU not only with their time but their resources in the Division of Health Sciences, I Love ISU scholarship campaign, Phi Delta Chi and the College of Pharmacy.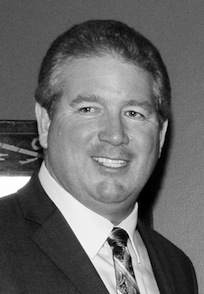 • Parade Marshals are ISU faculty, staff or alumni who have made a significant impact on the ISU community and enjoy popularity among their colleagues and students.
Mike Machurek came to ISU from California in 1980 to play quarterback for the ISU football team. He was the quarterback of the 1981 I-AA National Champion Bengal football team. Machurek was one of the first inductees into the ISU Ring of Honor in Holt Arena and was inducted to the ISU Sports Hall of Fame in 1999.
Married to Leslie Williams Machurek for 30 years, the couple has two grown daughters. Mike worked as a color commentator for ISU football in 1986 and coached the ISU quarterbacks in 1987. He then went to work with Jim and Su Fox as sales manager for their radio stations from 1988 to 1991. He began his 20-year career with Industrial Ventilations Inc., in Kennewick, Wash., and moved to Meridian with the company in 1994. Machurek was actively involved as a volunteer coach for his daughter's softball and basketball teams, and has donated his time for fundraising events at Eagle High School, Meridian High School, the College of Idaho, Special Olympics and Idaho State University.
###
---
Categories: