Idaho State University Associate Professor Klug pens book on understanding needs of American Indian students
December 14, 2012
ISU Marketing and Communications
Idaho State University's Beverly Klug, associate professor of education, has authored a new book "Standing Together: American Indian Education as Culturally Responsive Pedagogy" that examines educational programming for Native students.
"Across the United States, there exist many false and misleading perceptions concerning American Indians and their cultures," Klug said. "These perceptions have proven to be detrimental to the success of Native students, especially where these practices tend to reflect 'one-size-fits-all' educational programming."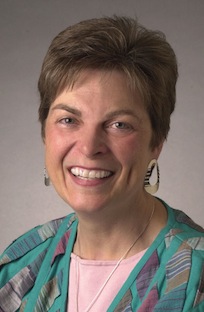 To address this problem, the Association of Teacher Educators (ATE) created a Commission on the Education of the American Indian to address the needs of Native students and how to better prepare in-service and new teachers through new information to assist in changing the way Native students are educated in our schools.
The commission's efforts are presented in Klug's new book, which brings together Native and non-Native voices in an exploration of American Indian education in a way that has not been done previously.
"This volume represents some of the research and thinking that has resulted from our first three years of work," said Jane McCarthy, ATE Commission chair. "We have presented our work several times a year to diverse audiences at our Association of Teacher Education (ATE) conferences. Our work has been influenced by the input and feedback from our colleagues who have generously critiqued and responded to our papers and seminars."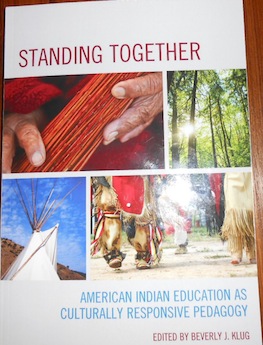 The book is divided into three sections, with Part I providing an overview of what has been done the current era of Tribal self-determination to promote successful educational efforts to grow and change institutions serving Native students.
Part II of the book centers on the educational reform efforts of No Child Left Behind (2001) and how this legislation has negatively impacted education for American Indian students.
Lastly, Part III of the book focuses on the future and developing Native leadership for schools while finding common ground that recognizes and respects the legitimacy of both Native American and European systems of education.
"This volume is designed to stimulate thinking and discussion and to spur action on the part of educators to work for social justice in all aspects of our educational system, and in particular for a much neglected sector, the education of the American Indian," Klug said.
###
---
Categories: