Idaho Museum of Natural History Director Herb Maschner receives 2012 Idaho State Journal Business Person of the Year: Education-University Award
October 26, 2012
ISU Marketing and Communications
Herb Maschner, director of the Idaho Museum of Natural History at Idaho State University, received the 2012 Idaho State Journal Business Person of the Year: Education-University Award.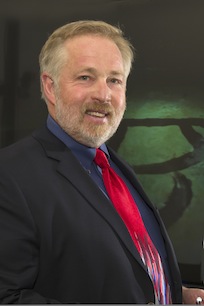 Maschner is an internationally known anthropologist who helped the IMNH reach a new affiliation and cooperative research venture with the Smithsonian Institution. The IMNH will now be able to locally host Smithsonian exhibits and hold various outreach programs for Southeast Idaho's school children.
Maschner is involved in 3-D virtualization work that has led him to a two-year agreement with the Smithsonian Institution. Under this agreement, the IMNH will have the opportunity to digitally scan bone artifacts and other items from the Smithsonian Collections.
Maschner was honored for the award during the 13th annual Idaho State Journal Business and Achievement Awards banquet held Oct. 24.
###
---
Categories: