Theatre/Dance ISU to present 'The Merry Wives of Windsor' April 15-16, 21-23
April 5, 2011
ISU Marketing and Communications
Theatre/Dance ISU is wrapping up its 80th-year celebration season with one of Shakespeare's most hilarious comedies, "The Merry Wives of Windsor," which will run April 15-16 and 21-23.
The show will be presented nightly at 7:30 p.m. in the Idaho State University L.E. and Thelma E. Stephens Performing Arts Center's James E. and Beverly Rogers Black Box Theatre.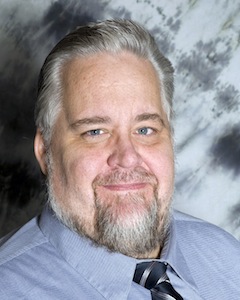 Director Norm Schroder said he is excited to see this comedy come to life and has enjoyed all the hard work the students and faculty have put in to the show.
"Sir John Falstaff is one of the great comic characters of all times," Schroder said.
Falstaff is described as "large, lazy, audacious and a complete party animal."
This production features original costumes by Associate Professor and designer, Tara Young, and scenery by Associate Professor and designer, Brett Harwood.
Tickets prices are $15 for adults, $9 for children ages 6-18 and $7 for ISU students with Bengal card. They can be purchased at the Stephens Performing Arts Box Office, open from 10 a.m. to 4:30 p.m. weekdays during the school year. Tickets can also be purchased over the phone at (208) 282-3595, online at www.isu.edu/stephens/tickets.shtml, or at Vickers Stores in Pocatello and Idaho Falls.
###
---
Categories: