Idaho State University professor Nicole Hill elected president of national Association of Counselor Education and Supervision
March 9, 2011
ISU Marketing and Communications
Idaho State University counseling Professor Nicole Hill has been elected as president-elect of the national Association of Counselor Education and Supervision, making her the third ISU faculty member to hold the post in the last decade.
Her three-year commitment will include one year each as president-elect, president and past president. Other ISU Department of Counseling faculty members who have held this position include Professor David Kleist and current department Chair Stephen Feit.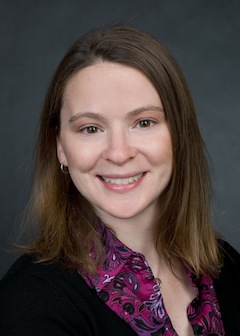 "This is a great honor and we are most happy for her," Feit said. "I doubt that any other counselor education program in the world has had three ACES presidents on its faculty."
Hill said she, too, was honored by the selection.
"It is really unheard of not only to have three presidents elected from one school, but also to have three elected from our region," Hill said. "The Rocky Mountain Region of ACES is very small compared to other regions in the nation. I think one of the primary reasons that three ISU faculty have been chosen to the national post is because of the reputation our program has for being leaders in our field."
She said she is looking forward to the challenges the position offers. Hill wants to help maintain the organization's legacy and strengthen its scholarship.
"Higher education is in such transition right now that counselor education programs need to be proactive and better respond to the challenges we encounter in higher education," Hill said.
ISU's counseling program is in the Division of Health Science Kasiska College of Health Professions. The counseling profession, in a nutshell, is focused on promoting wellness and the development of individuals, couples and groups, and is a distinct discipline, separate from psychology or social work.
For more information on the ISU counseling program, visit www.isu.edu/hpcounsl.
For more information on the ACES visit www.acesonline.net.
###
---
Categories: