Idaho State University faculty member Tara Young presents workshop at national theatre conference
April 1, 2011
ISU Marketing and Communications
Tara Young, associate professor and director of undergraduate studies in Theatre and Dance at Idaho State University, was selected to present a workshop at this year's United States Institute for Theatre Technology (USITT) conference and stage expo.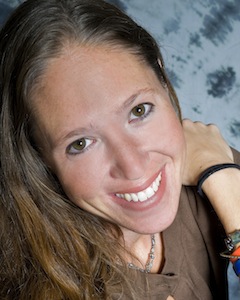 Young, along with colleagues Lisa Lantz of Luther College and Connie Petersen of Marquette University, presented a half-day workshop on designing costumes for dance productions. Because dance is a visual art with several choreographers and dancers, the design process can be very different than that of theatre. Designing for dance is an emerging area of design and Young is at the forefront.
USITT conference and stage expo is held annually since 1961 in every major city from Boston and Orlando to Denver and Houston and this year in Charlotte, North Carolina. USITT plays host to more than 2,500 college students and 175 exhibitors and schools. Students aim to advance their skills and knowledge of theatre and entertainment and meet some of the industry's most talented arts professionals in design, production and technology. Students have the opportunity to interview for MFA graduate programs as well as secure summer employment. ISU and Department of Theatre and Dance was represented this year by Young.
Young holds a Bachelor of Arts and Master of Fine Arts degrees from the Southern Illinois University – Carbondale.
She currently serves as the ISU Department of Theatre and Dance costume designer for all of its main-stage productions as well as teaches a host of costume construction, pattern drafting, costume history, and stage makeup classes. She has served as director of undergraduate studies for the department for the past two years.
###
---
Categories: