Ecologist Mary Power to deliver Minshall Lecture in Ecology on May 5
April 19, 2011
ISU Marketing and Communications
Noted ecologist Mary E. Power will deliver the fourth annual G.W. Minshall Lecture in Ecology at 4 p.m. May 5 in Room 10 of the ISU Lecture Center.
The topic of her lecture is "Algal Mediated Connections of River, Watershed, and Coastal Marine Food Webs."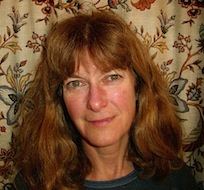 Power is a river ecologist and professor of integrative biology at the University of California Berkeley. She has served as president of the American Society of Naturalists as well has the Ecological Society of America. She has also been a faculty director of the Angelo Coast Range Reserve, one of 38 natural ecosystems in the University of California Natural Reserve System protected for university-level research, teaching, and public outreach.
Power studies food webs in tropical and temperate rivers. She examines the interactions of algae, aquatic insects, fish, amphibians, and fishing birds in relation to their environment.
Her recent work has focused on how changing environmental control down river drainages affect the production and fate of algae.
Power's presentation is sponsored by the ISU Department of Biological Sciences, which established the G.W. Minshall Lecture Series in Ecology to provide lasting recognition of the scientific contributions of Dr. Wayne Minshall, an ISU professor emeritus who has been an international leader in the study of streams and rivers.
For more information contact Ryan Blackadar at blacrya2@isu.edu.
###
---
Categories: