U.S. Ninth Circuit Court of Appeals Judge N. Randy Smith to speak on 'Judicial Independence' at ISU Oct. 5
September 27, 2011
ISU Marketing and Communications
Federal appeals judge N. Randy Smith, Judge of the U.S. Ninth Circuit Court of Appeals and ISU adjunct faculty member, will speak on "Judicial Independence" at 7 p.m. Oct. 5 at the Idaho State University Bistline Theatre in the Stephens Performing Arts Center.
Smith's talk is the seventh annual Intellectual Freedom Lecture sponsored by the Friends of the Eli M. Oboler Library at Idaho State University.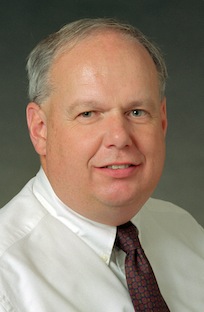 Smith's lecture is free. A reception will be held for him at 6 p.m. and the cost of attending it is $20 per ticket. Please contact the ISU Library Circulation Desk, 850 S. 9th Ave., Pocatello, or call 208-282-2997 for your free ticket to the lecture.
After being nominated by U.S. President George W. Bush in 2007, Smith joined the U.S. Court of Appeals for the Ninth Circuit in San Francisco on March 19, 2007.
From 1977 to 1981 Smith was an associate general counsel for J.R. Simplot Company, and he served as an adjunct professor at Boise State University from 1979 to 1981.
Smith entered private practice in Idaho from 1982 to 1995, before starting his judicial career as a District Judge, in Idaho's Sixth Judicial District until 2007. Since 1984, Smith has served as an adjunct professor at ISU.
He earned his bachelor's degree from Brigham Young University in 1974 and his law degree from the BYU J. Reuben Clark School of Law in 1974.
For more information on the event or to purchase tickets for the reception, contact Sue Roth, administrative assistant to the ISU dean of Eli M. Oboler Library, at 208-282-2997 or rothsusa@isu.edu.
###
---
Categories: