Multiple Grammy Award-winning vocal ensemble Chanticleer to perform Oct. 10 at Idaho State University
September 26, 2011
ISU Marketing and Communications
Multiple Grammy Award-winning vocal ensemble Chanticleer will perform at Idaho State University at 7:30 p.m. on Oct. 10 in the Joseph C. Grand Concert Hall at the Stephens Performing Arts Center.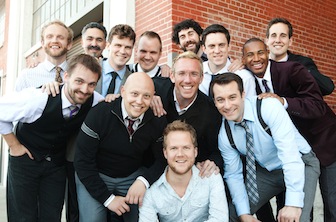 Chanticleer is known around the world as "an orchestra of voices" for the seamless blend of male voices ranging from countertenor to bass. Founded by Louis Botto in 1978 in San Francisco, the all-male vocal ensemble is comprised of 12 singers hailing from across the United States. Chanticleer's repertoire spans 10 centuries from Gregorian chant, Renaissance polyphony and Romantic art song to contemporary music, jazz, spirituals and world music. This concert is suitable for audiences of all levels of musical sophistication.
Tickets are available online, in person at the Stephens Performing Arts Box Office, or call (208) 282-3595 during regular business hours. Orders placed online or over the phone can be made using a Visa or MasterCard. Cost per seat is $28 for main floor seating and $24 for balcony. All seats are reserved. All sales are final and there are no refunds or exchanges.
For more information visit www.chanticleer.org.
###
---
Categories: