Mindy Gledhill to perform ISU 'Season of Note' Christmas Concert with Teton Chamber Orchestra on Dec. 15
November 17, 2011
ISU Marketing and Communications
Award-winning artist Mindy Gledhill will perform with the Teton Chamber Orchestra at 7:30 p.m. Dec. 15 in the Jensen Grand Concert Hall at the Stephens Performing Arts Center.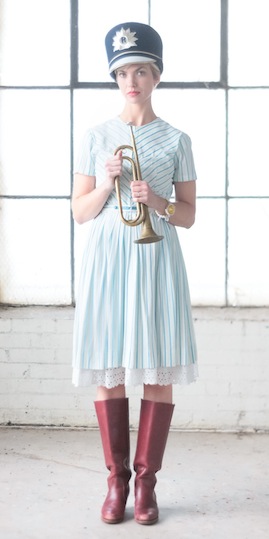 Gledhill's performance is part of the ISU "Season of Note" series.
Unexpected instruments like banjo, ukulele, vintage organs and keytar lend all the quirk and charm that Mindy's music is known for. The concert will feature songs from her popular "Anchor" album and her new Christmas album, "Winter Moon."
For more information on Gledhill, visit www.mindygledhill.com.
Tickets can be purchased at the Stephens Performing Arts Center Box Office, open from 10 a.m. to 4:30 p.m. weekdays during the school year. Tickets can also be purchased over the phone at (208) 282-3595 or online at www.isu.edu/tickets.com. They can also be purchased at Vickers Western Stores in Pocatello or Idaho Falls. The Box Office is open one hour prior to show times.
Cost per seat is $24 for main floor seating and $20 for balcony. All seats are reserved. All sales are final and there are no refunds or exchanges.
For more information or to reserve tickets visit www.isu.edu/stephens/events.shtml.
###
---
Categories: