Marcus Roberts Trio to appear with Idaho Civic Symphony on Nov. 5 at Stephens Center
October 27, 2011
ISU Marketing and Communications
The Idaho State Civic Symphony with special guests the Marcus Roberts Trio will perform at 7:30 p.m. Nov. 5 in the Joseph C. and Cheryl H. Jensen Grand Concert Hall in the ISU L.E. and Thelma E. Stephens Performing Arts Center.
The Idaho State Civic Symphony, led by Conductor and Music Director Chung Park, will play three compositions by George Gershwin, "Selections from Porgy and Bess," "An American in Paris" and "Concerto in F." The orchestra will accompany the trio on the "Concerto in F."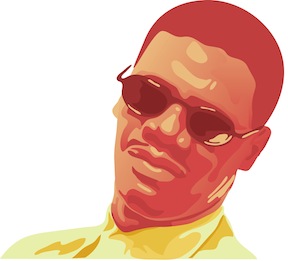 "The Idaho State Civic Symphony is honored to have this opportunity to perform with the Marcus Roberts Trio and share this unique experience of combining jazz and classical music with our symphony patrons," Park said.
The Marcus Roberts Trio features Roberts on piano, Rodney Jordan on bass and Jason Marsalis on drums.
Roberts, an assistant professor of jazz studies at Florida State University, is widely known as one of the preeminent American jazz pianists of his generation. Throughout his career, he was won numerous awards and competitions, including the 1982 Young Artist's Award at the National Association of Jazz Educators' Conference and the Helen Keller Award for Personal Achievement.
During the first 15 years of his career, Roberts completed more than 30 recordings. All, whether solo piano, with trio, big band or symphony orchestra, have been critically acclaimed. His 1996 recording, "Portraits in Blue," showcased the art of jazz improvisation within a traditional classical setting, and he continues to pursue new ways to bring the sounds of jazz and classical music together.
Ticket prices are $60 and can be purchased at the Stephens Performing Arts Center Box Office, open from 10 a.m. to 4:30 p.m. weekdays. Tickets can also be purchased over the phone at (208) 282-3595, online at www.isu.edu/tickets or at Vickers Stores in Idaho Falls and Pocatello.
For more information on the Marcus Roberts Trio, visit http://marcusroberts.com/.
###
---
Categories: