Idaho State University will induct five into Sports Hall of Fame on Sept. 17
August 29, 2011
ISU Marketing and Communications
Idaho State University will induct five new members into its Sports Hall of Fame on Saturday, Sept. 17. The new inductees increase SHOF membership to 222.
The new members include Boyd K. Hall, football, 1957-60; Wayne Hill, football, 1973-77; Willie F. Humes, men's basketball, 1968-1971; Karen Tharp, women's basketball, 1974-79; and Sylvia Papenberg, Lifetime Achievement Award recipient.
The induction ceremony at noon in the Bistline Thrust Theatre in the Stephens Performing Arts Center is open to the public. The new inductees will also be introduced at halftime of that afternoon's ISU football game with Northern Colorado, kickoff time 4 p.m.
Biographies of the inductees follow:
• Boyd K. Hall – Hall, who played prep football at Marsh Valley High, became one of the most explosive fullbacks in ISU football history. He played for Idaho State College 1957–1960, setting records as he went. Leading the Rocky Mountain Conference in both rushing and scoring in 1959-1960, he was named to the All-Conference team and received Honorable Mention All-American honors.
In 1959, Hall set a school record of 12 touchdowns, 76 points and 898 yards rushing, which stood until broken by Merril Hoge in 1985. Hall's records however, were achieved when the season consisted of only eight games compared to Hoge's 11 games.
Following his collegiate career, Hall played professional football for the Toronto Argonauts, but his career was cut short by injuries his second year. He returned to Pocatello where he and his wife Bonnie have raised their six children, and three attended ISU. Hall owns Hall Enterprises and Bonnie retired from the ISU, having worked in the Graduate School for 27 years.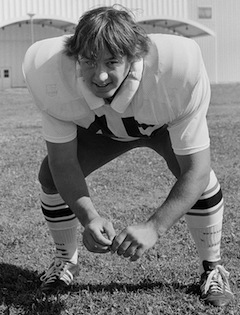 • Wayne Hill – Called "The General" by his teammates due to his leadership qualities both on and off the field, Hill was a four-year starter at inside linebacker from 1973-1977. He had a career total of 339 tackles, was a two-time unanimous selection First-Team All Big Sky Conference and once a Second-Team all conference selection at his position.
He received Second Team AP All-American and Honorable mention and was selected to play in the North-South Shrine Football game. He was an undrafted free agent, selected by the Saskatchewan Roughriders in the CFL.
Hill and his wife Donna live in Boise, but all of their children (John, Spencer, Michael and Mary) have attended ISU and Spencer was an All Big Sky track athlete. Professionally, Wayne is an intensive behavioral intervention (IBI) therapist and has taken a lead role in the creation of the autism and behavior program at Idaho State University.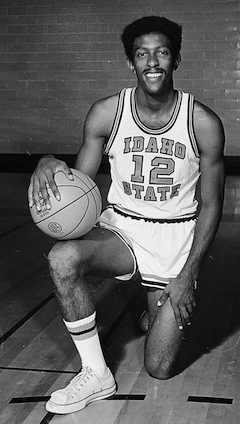 • Willie F. Humes – Hailing from Indiana, Humes headed to Idaho State University in 1968. He scored 51 points at his first ISU game and had to be carried off the court.
Humes is the Bengal's all-time career scoring average leader, averaging 31.5 points per game. He ranks No. 10 all time NCAA career scoring average. He is sixth all-time in total points scored by a Bengal and has the top five all-time single game scoring marks, including three games of 51 points or more.
Humes was named to the Big Sky Conference's Silver anniversary team in 1987 and was a two-time all conference player. He was drafted in the sixth round of the 1971 NBA draft by the Atlanta Hawks. Prior to joining the Hawks, Humes obtained his Bachelor of Science from ISU in 1972.
Just this past June, Humes was named women's basketball coach at his own high school in Indiana. Willie and his wife Beverly have one grown daughter and 3 grandchildren.
• Karen Tharp – Tharp obtained her degree in social work from ISU in 1979. After almost 30 years, Tharp still holds two single season records for the ISU womens basketball team of 171 assists and 6.58 assists per game during the 1978-79 season. The same year she had 65 steals and had a free throw percentage of 81.4 percent. An all-around great player, Karen was team captain four years and was MVP award in 1976 and 1979.
Tharp also served as the student director of the NCAA in 1978-1979 and co-founded the local AAU basketball team, the Rock Mountain Suns.
For the past 30 years, she has worked with the State of Idaho Department of Health and Welfare. As a licensed social worker since 1979, she began her career as a social worker, became supervisor for a multidisciplinary treatment team in 1983, and in 2010 became a supervisor overseeing 24 counties within the state of Idaho.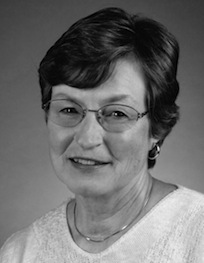 • Sylvia Papenberg – In the Papenberg family, there are now two members of the ISU Sports Hall of Fame. Sylvia's late husband, Don Papenberg was inducted in 1992. Now Sylvia joins him as the 2011 recipient of the Lifetime Achievement Award recipient. She excelled in athletics at Teton High School. While at ISU, she played softball, volleyball, women's football (and it wasn't flag) and basketball and was also a cheerleader.
Sylvia, who has been retired since 2003 after teaching and 20 years in the banking industry, remains an ardent Bengal fan at home football, basketball and softball games.
This year, due to Sylvia's generosity, the women's softball team has a new and permanent home, Miller Ranch Stadium. Sylvia gifted 40 acres of her beloved family property in the Teton Valley as well as considerable cash to insure that women's softball has a home and facility that will enhance the overall program.
For extended biographies on this year's winners and more information on the ISU Sports Hall of Fame, visit www.isu.edu/alumni/sportsfame.shtml.
###
---
Categories: