Idaho State University faculty member Stephen Feit receives Life Time Achievement Award
November 16, 2011
ISU Marketing and Communications
Stephen Feit, professor and chair of the Idaho State University Department of Counseling, was honored with a Life Time Achievement Award from the Association for Counselor Education and Supervisions.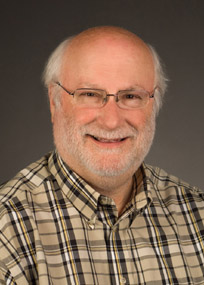 Feit recently returned from the Association for Counselor Education and Supervisions conference in Nashville, Tenn., where he was given the award.
The Life Time Achievement Award is given to a person viewed by the association as having contributed on multiple levels to the advancement of counselor education and counseling.
Feit has been president of that association, as well as president of Rocky Mountain Association for Counselor Education and Supervision and President twice of the Idaho Counseling Association. He also was chair of the American Counseling Association Ethics Committee. He also served as a Senator to the precursor to ACA, the American Association for Counseling and Development. He also chaired the Idaho Counseling Licensing board.
He has taught at ISU for 37 years and during that time has been the advisor for more than 100 masters' students and 32 doctoral students, many of whom are presently teaching at other universities.
Feit also has authored several articles and book chapters. The ISU Department of Counseling was the first counseling program in Idaho accredited by the Council for Accreditation of Counseling and Related Educational Programs. Feit currently serves on the board of directors of that organization.
###
---
Categories: