2011-12 'A Season of Note' series announced; Roger Williams concert highlights season, tickets go on sale Aug. 12
August 8, 2011
ISU Marketing and Communications
Idaho State University will host a range of entertainment productions in the 2011-12 "A Season of Note" series, including a piano concert on Oct. 1 by celebrated ISU alum Roger Williams during homecoming.
"Once again, we are presenting a wide variety of programs for out patrons to enjoy," said George Casper, ISU director of events. "This is a strong series overall, but we're particularly excited about the Roger Williams concert. This is a 'must see' historic event."
All performances will be held in the Joseph C. and Cheryl H. Jensen Grand Concert Hall of the L.E. and Thelma E. Stephens Performing Arts Center.
There are nine shows in this year's series, including everything from a Kenya Safari Acrobats performance to a concert by Paul Revere and the Raiders.
Tickets range in price from $12 to $36, depending on the show and seat selection. Season tickets go on sale Aug. 12 and individual performance tickets go on sale Sept. 6. Tickets can be purchased at the Stephens Performing Arts Center Box Office, open from 10 a.m. to 4 p.m. through the summer and from 10 a.m. to 4:30 p.m. during the school year. Tickets can also be purchased over the phone at (208) 282-3595 or online at www.isu.edu/tickets.com. They can also be purchased at Vickers Western Stores in Pocatello or Idaho Falls. The Box Office is open one hour prior to show times.
There are three season ticket packages available: Package A, the full season, for $210 main level or $178 balcony; the five-performance Package B, which includes Roger Williams, Ryan Shupe and the Rubberband, Paul Revere and the Raiders, Celtic Nights-Journey of Hope, Jenny Oaks Baker – "A Tribute to the Music of Walt Disney," $128 main level, $110 balcony; and the five-performance Package C, which includes tickets for Roger Williams, Chanticleer, Mindy Gledhill Christmas, Kenya Safari Acrobats and Acoustic Eidolon, $115 main level and $97 balcony. These prices do not include the $4 postage and handling fee.
Ticket prices for the individual shows are noted below with prices for main and lower level in parenthesis. All shows begin at 7:30 p.m. More information is available at www.isu.edu/stephens/.
Upcoming series shows are: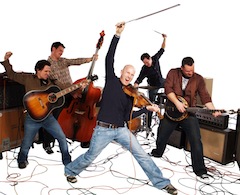 • Sept. 24 – Ryan Shupe and the RubberBand, Tickets – ($24, $20)
RubberBand is a perfect name for Ryan Shupe and his band of amazing musicians. The group is known for its ability to stretch out musically in all directions, pinging back and forth with a joyful spontaneity most bands could barely imagine, let alone achieve. RubberBand is a breath of fresh air in an age where much of the music is over-produced, "practically to death," and their organic approach to perform has built them a following around the country. Website: www.shupe.net.
• Oct. 1 – Roger Williams, 87th Birthday Performance, Tickets – ($36, $32)
Help celebrate Roger's 87th birthday by attending this "must see" historic performance. With over 18 gold and platinum recordings to his credit, Idaho State University graduate Roger Williams is the greatest selling pianist of all time charting Billboard hits in four decades. The first pianist on the Hollywood Walk of Fame, Roger has 21 Gold and Platinum albums to his credit. He is a Steinway Artist, he is the first and only artist to receive the Steinway Lifetime Achievement Award and he was featured at Carnegie Hall for Steinway's 150th Anniversary. His immense repertoire showcases the best in jazz, classical, pop and Roger's signature songs. "Autumn Leaves" still stands as the greatest selling piano recording of all time and is the only piano instrumental to ever reach #1 on the Billboard singles chart. Website: www.mrpianotoday.com.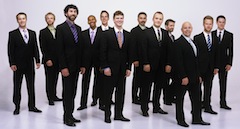 • Oct. 10 – Chanticleer, Tickets – ($28, $24)
Called "the world's reigning male chorus," by New Yorker magazine, and named Ensemble of the Year by Musical America in 2008, Chanticleer will perform more than 100 concerts in 2011-12, the GRAMMY Award-winning ensemble's 34th season. Chanticleer is known around the world as "an orchestra of voices" for the seamless blend of its 12 male voices ranging from countertenor to bass and its original interpretations of vocal literature, from Renaissance to jazz, and from gospel to venturesome new music. Website: www.chanticleer.org.
• Nov. 3 – Paul Revere and The Raiders, Tickets – ($30, $26)
Paul Revere has a style: a sixth sense for pleasing an audience. The magic chemistry of his personality has been a major factor for the Raiders' rise to popularity.
---
Categories: