Three Idaho State University faculty members honored as 2010 Outstanding Researchers
April 5, 2010
ISU Marketing and Communications
Three Idaho State University faculty members have received 2010 Outstanding Researcher awards and will be honored at a reception on April 28. One will receive the 2010 ISU Distinguished Researcher Award to be announced at the reception.
Receiving Outstanding Researcher awards are Daniel Ames, associate professor in the Department of Geosciences; Erika Kuhlman, associate professor, Department of History; and Robert Tokle, professor of economics.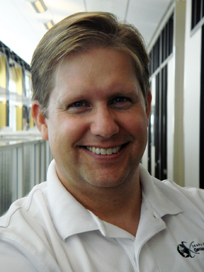 Ames's research focuses on watershed data analysis, software development and environmental modeling of water systems under conditions such as climate change.
Ames developed open source MapWindow geographic information system (GIS) software, which is widely used by scientists across the world. Dr. Ames has authored many manuscripts, and presented his work at national and international conferences. He was recently invited to give the keynote address at a GIS conference in Bahrain.
His multi-million dollar research program is supported by competitive grants from the National Science Foundation, U.S. Department of Energy, National Oceanic and Atmospheric Administration, Environmental Protection Agency, and the Idaho National Laboratory.
Kuhlman studies the impact of war on human societies and human history, with emphasis on the effects of war on women.
In her highly acclaimed recent book, "Reconstructing Patriarchy after the Great War: Women, Gender, and Postwar Reconciliation," she developed a transnational perspective on peacemaking.
Kuhlman has authored many other books, articles and book reviews, and has received research support from the Idaho Humanities Council, the University of London, and other entities.
Her research on peacemaking continues through the writing of another book titled, "Of Little Comfort: War Widows, Fallen Soldiers, and the Remaking of the Nation after the Great War," under contract with the prestigious New York University Press.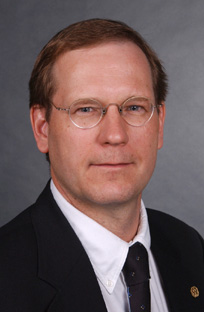 Tokle joined ISU as an assistant professor in economics in 1986 and has spent his entire faculty career here. His research specialties include the economics of advertising, and the effects of credit unions on the behavior of banking institutions.
He has published 25 articles in peer-reviewed journals, numerous articles in other business publications, and has presented his research at national conferences. The national, public policy impact of Tokle's work is evident in its citation in testimony before the U.S. House of Representatives Committee on Ways and Means in matters related to credit unions.
###
About Idaho State University
Idaho State University, a Carnegie-classified doctoral research institution founded in 1901, educates approximately 14,000 students per year in more than 280 programs. It is Idaho's lead institution in health professions and medical education. Its seven colleges engage in a broad range of innovative research, teaching, and learning in the natural and physical sciences, humanities, performing and visual arts, education, engineering, business, pharmacy, and technology. Visit ISU today at www.isu.edu.
---
Categories: